How to use CANDDi Download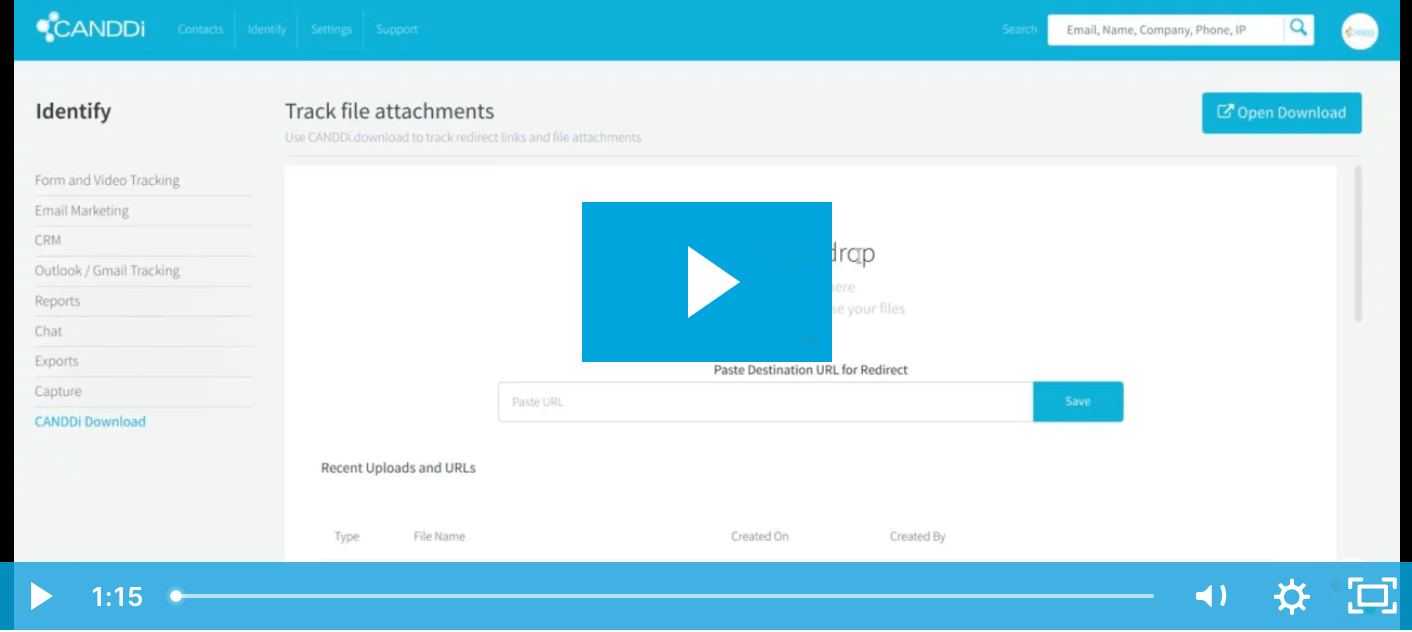 What is it?
CANDDi.Download is a tool that helps you identify your prospects through hyperlinks.
It works alongside our email plugin to turn downloadable files into tracked CANDDi links that identify the people downloading them. This comes in handy when you're sending an email attachment, or directing someone to a site that isn't yours.
Why? Because without CANDDi.Download you'd lose sight of this 'chain'. This is because wherever you're directing the recipient with your links, they aren't tracked by CANDDi.
Who should use it?
We recommend you let your salespeople in on the CANDDi Download magic. Your marketing team might also want to see if a PDF (e.g. downloadable e-book, how to guides, etc.) they usually link to in an email campaign is getting visits.
Either way, CANDDi download integrates into your email platform (also works perfectly with our email plugin) to identify the visitors on CANDDi.
So to go ahead and get started, watch our quick explainer video above, or take a look at how you can make the most out of the key features of CANDDi Download.