Welcome to CANDDi
Turn visitors into
leads, and leads
into sales.
Identify visitors and companies
Generate quality leads
Focus on the right prospects
Bridge marketing and sales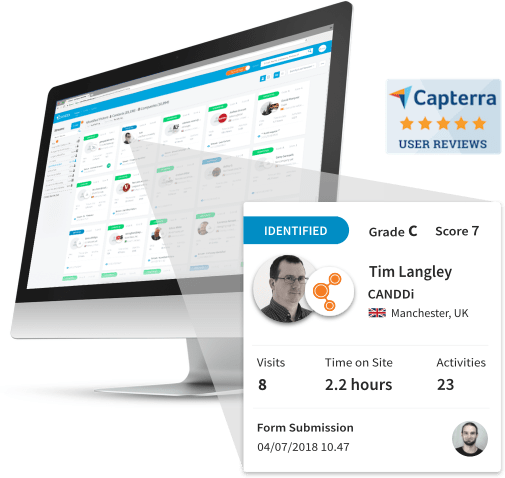 Identify your
website visitors
Prioritize the sales
leads that matter
Optimize your
marketing ROI
Make timely
sales decisions
How CANDDi can help you and your team
Sales teams
Close more deals with rich, real-time data about individual prospects
Understand what potential customers are interested in from their activity history
Get real-time alerts for new leads or notable returning prospects
Focus your efforts on the best leads with our lead scoring tool
Marketing teams
Find out which of your marketing efforts are working by comparing ROI across different channels
Generate more leads with less work by tracking individual prospects
Know which customers are responding to your outputs
Get a full history for any individual prospect
Account managers
Know what your customers are doing so you can better support them
Easily identify upsell and cross-sell opportunities
See a snapshot of the day's activities and opportunities with our Daily Report
Identify customers who are likely to churn, and intervene before it happens
Managers
Easily identify upsell and cross-sell opportunities
Analyze and compare marketing and sales channels
See a snapshot of the day's activities and opportunities with our Daily Report
Know the hottest leads so they can be assigned to the best-suited sales people
Deeper into CANDDi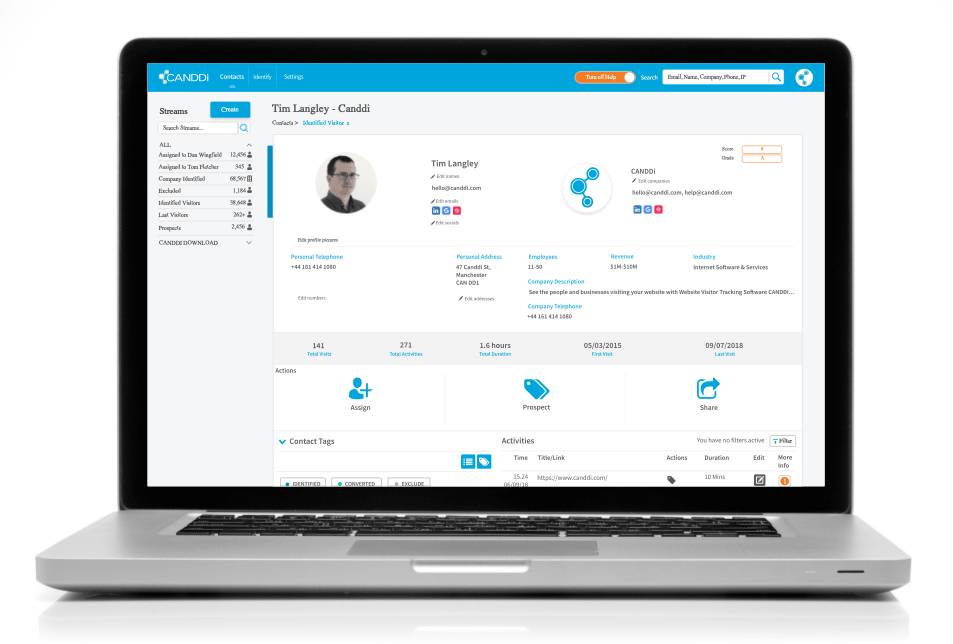 Visitor and Company profiles
An overview of the information known about the visitor. This may include their name, company, job title, and contact information. As CANDDi continues to track visitors, this profile will become more detailed.
Visitor activities
Here, you'll see detailed information about every activity the visitor has completed since reaching your site. Find out which pages they have visited, in what order, and for how long.
Identify company visitor profiles
Create streams
Integrate with almost any website
CANDDi Capture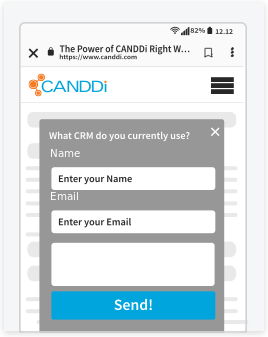 Reach the right prospect at the right time with CANDDi Capture, a simple-to-use capture form that boosts conversions by up to 400%.
Email Integration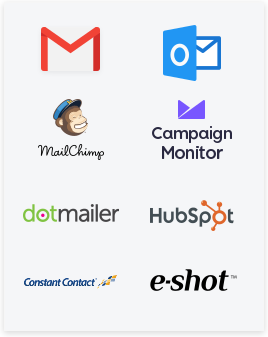 Track how your prospects interact with your emails. CANDDi integrates with all email marketing platforms and one-to-one emails using Outlook or Gmail.
More innovative CANDDi tools to make your job easier
Bulk Email Marketing
CRM Plugin Dashboard
Email Tracking
Nightly Visitor Report
Live Chat Integration
CANDDi Exports
CANDDi Score
CANDDi.download