Find out WHO is on your website
Never miss a prospect
Increase sales conversion rates
Focus on the right leads, at the right time
Track your marketing effectiveness
Show me how
Get more out of your web traffic
Don't lose them to a competitor
If they come to look at you, they must have a need. If they get contacted by a competitor before you speak to them, chances are you'll lose them.
Higher quality leads
CANDDi gives you more than just a name, it provides detailed information about what your customer has viewed and when, giving your sales team an edge on the competition.
Focus on the right customer
CANDDi tells you which leads are important right now. This helps your sales team focus on the best prospects.
CANDDi has delivered new business in excess of £100k in its first year with Context. To be clear, that is business we would not have seen without CANDDi.
Frank Smith, MD, Context Public Relations
Learn more
Leads that convert better
CANDDi gives you more than just a name, it provides detailed information about what your customer has viewed and when. This gives your sales team a real head start.
WHO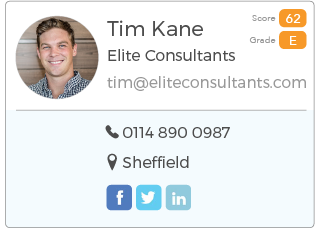 WHAT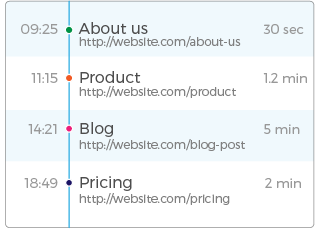 WHEN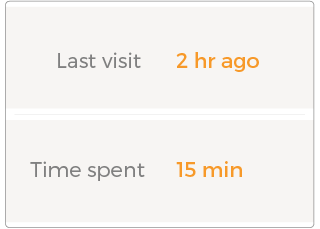 Our sales team close 20-40% more sales when they know visitors background activity.
Tim Langley, CEO, Canddi
Want to learn more about CANDDi? Have one of our
CANDDi experts show you around.
Get a tour
Focus on the right customers, at the right time
CANDDi automatically ranks your leads based on their activity, engagement and any other criteria you set. This allows your sales team to focus on your most promising leads first.

Right place, right time: Get alerts sent your mobile when a new lead appears or a promising old prospect returns.

HOT PROSPECTS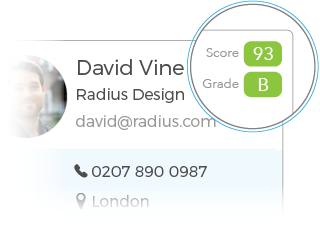 JUST RETURNED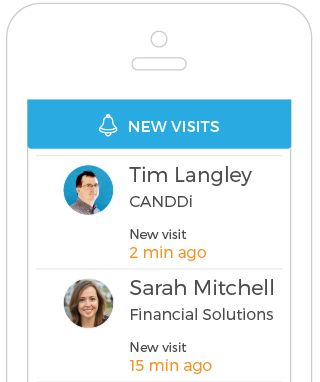 NEED HELP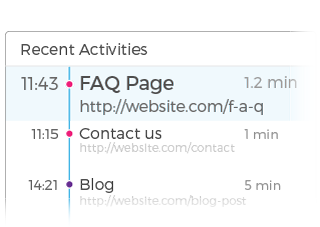 Intelligent Marketing
Use CANDDi data to segment your audience and customise your marketing campaigns.
Segmented email campaigns
CANDDi integrates directly with your email marketing software so you can create higher conversion segmented campaigns.
Targeted messaging
Send targeted messages to visitors when they land on your site. Re-engage former customers, offer a personal service to new prospects.
CRM Integration
CANDDi integrates directly with your preffered CRM so that all of your data is connected.
Case Studies
Here's what out customers have to say.
CANDDi provides deep intelligence to a business by identifying prospects at a 'needs-awareness' stage of the sales process. It really is a great system which is very easy to use.
Nick Squire, Operations Manager, BTC
Learn more
I need to identify the people who are interested in my services. CANDDi has been a lifesaver in this respect. I can now attribute around 20% of new business to the software.
David Mannheim, Conversion Optimisation
Learn more