Navigate troubled waters with CANDDi
With everything that's going on right now, some businesses have hit troubled waters.

The good news is that sometimes all it takes is a slightly different approach... and we've been working with our wonderful clients to ensure everything is still running shipshape with their sales and marketing!

The feedback we've been getting over the last few weeks has been amazing, and has only spurred us on to work even harder to keep helping out:

"Thank you for your help and understanding with this. Many other companies I have spoken to today have not been as helpful!" Louise, 360Resourcing

"Thanks so much, it really is appreciated during these times!" Melanie, Octego

"Your help has been amazing, thank you!" Steve, Greenzone

So we thought we'd keep things moving by giving you 5 crucial ways to use CANDDi during these difficult times. All aboard!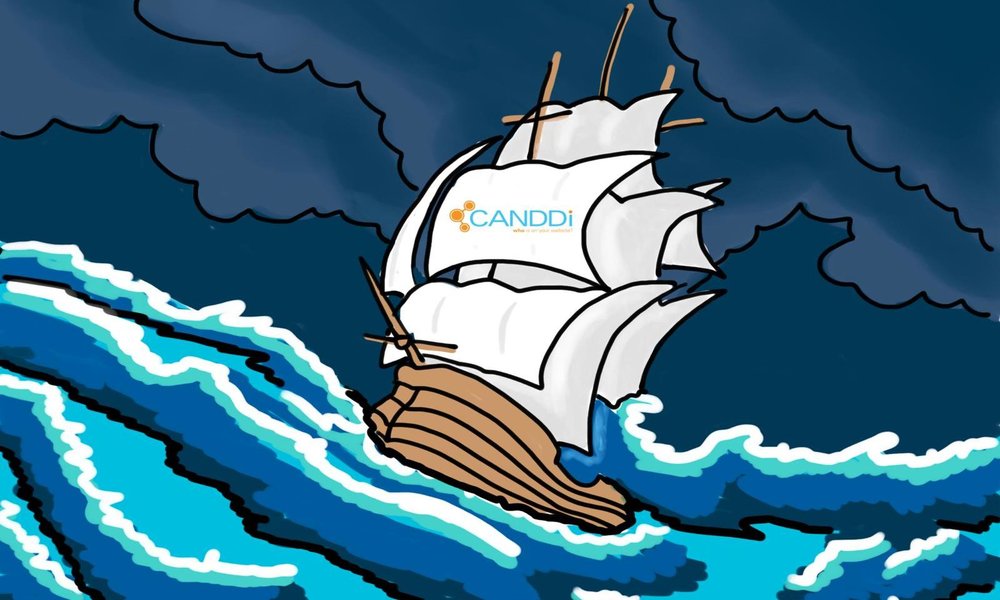 Focus on the prospects that matter
It's likely that during this unprecedented period, your marketing has changed.
As soon as you've identified who your audience is during this time, CANDDi will ensure you never miss an opportunity with them.
This audience might be a specific sector or industry. Simply set up a custom filter with alerts, and you'll be notified the second any such business hits your website or completes an important action!
Or maybe you're focusing on a specific list of target accounts. Upload a list of these businesses to CANDDi, and you can get alerted the second they engage with your website!
It only takes minutes to configure CANDDi to understand your specific goals. It's a fantastic way to save time, and ensure you don't let a single lead slip through your fingers.
Have amazing sales conversations
Sure, you may be having fewer interested prospects to speak to during this period.
But look on the bright side: this just gives you more time to prepare and fine-tune your approach!
Before picking up the phone or sending an email, take a nice long look at their visitor profile in CANDDi.
Where in the world are they? When did they last visit? Which pages did they look at, and for how long?
Get a deep understanding of what's important to your prospect. Then, when you get in touch, you can personalize the hell out of it and ensure they get the most value possible from the interaction!
Keep an eye on your existing customers
As we've discussed before, CANDDi isn't just great for the top of your funnel.
It's also a fantastic tool for effectively managing your existing customers!
Figure out the important actions your existing customers take on your website; perhaps they must log in to your online service, or they may regularly return to place orders or get support.
If the frequency of these key actions begins to decline, schedule a catch-up call to ensure they're still getting value out of your business.
Alternatively, if a customer visits your support or FAQ pages, it's a great idea to follow up with them to offer your help or guidance.
These are uncertain times, so it's important your customers know that you're there to help!
Get more leads with CANDDi Capture
Even at the best of times, it isn't easy to get your website visitors to convert. In fact, statistics say that 98% of them will leave without ever getting in touch.
CANDDi Capture forms are pop-ups that can be customized to show for specific visitors, at specific times, or after specific actions.
Because of this level of targeting, they actually get around 4-5x more enquiries than regular, static forms.
But that doesn't mean you can flash your visitors a generic pop-up and let the enquiries roll in. Use CANDDi's data to your advantage!
Here are just some ideas for custom pop-ups:
- One that offers a case study to visitors from a certain sector
- A newsletter sign up form for people after their third visit
- A specific message for visitors who arrived via a specific marketing campaign

Get out there and personalize!
Identify individuals who are visiting from home
With many people working from home, people are much less likely to browse your website from their company IP address.
But fear not - that's exactly why CANDDi tracks individual devices! If they use the same device as usual, you'll still see their activity as normal.
But if your clients or prospects are now browsing from new devices, there's an easy way to get them identified in CANDDi…
First, make sure everyone on your team has our one-to-one email plugin installed.
Then simply send all of your important clients or prospects a link to something on your website; we recommend a useful bit of content that they'll get some value out of.
With just one click of that link, their devices will become identified in CANDDi. You'll regain full visibility over their activity on your website from that point forward!
If you're a current user of CANDDi and could use help with absolutely anything, get in touch here!
If you're not yet on board with CANDDi, why not sign up for our free trial?