The
most advanced

visitor tracking tool on the market
CANDDi gives you everything you need to turn
website visitors into customers
What is CANDDi?
CANDDi is a sales & marketing tool that identifies your website visitors and turns them into hot leads for your sales team.
It all started when our CEO, Tim Langley, noticed there was a disconnect between digital marketing and analytics. Something just seemed to be missing.
That's where CANDDi comes in.
We can help you generate more leads from your marketing and help you close more sales. Why? Because CANDDi can show you who's been on your website, what they looked at, any actions they've taken, and what marketing source brought them to you in the first place.
Say goodbye to playing 'guess who' with your leads, and hello to automatically qualified, warm prospects.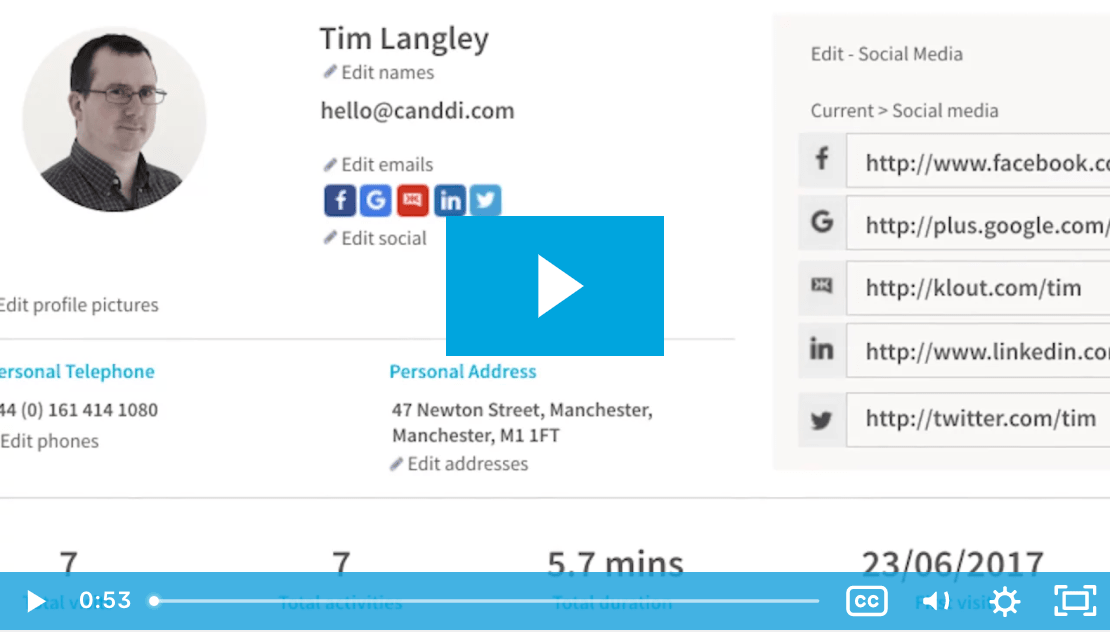 "CANDDi has delivered new business in excess of £100k in its first year with Context. To be clear, that is business we would not have seen without CANDDi over and above the normal referral business."

- Frank Smith, Context Public Relations
Read case study
How it works
Close deals with Visitor-Level Tracking

Knowing which company a visitor works for is great. Knowing who they are is even better.

This is where the true power of our Visitor-Level Tracking lies: allowing you to get in touch personally with the prospects on your website, with a pitch that's specifically tailored to their interests.

How? Because CANDDi drills down into the individuals visiting your site.

We do this by monitoring the activity of every visit to your website. By placing a first-party cookie on every device that hits your site, we know exactly what they've looked at, and for how long.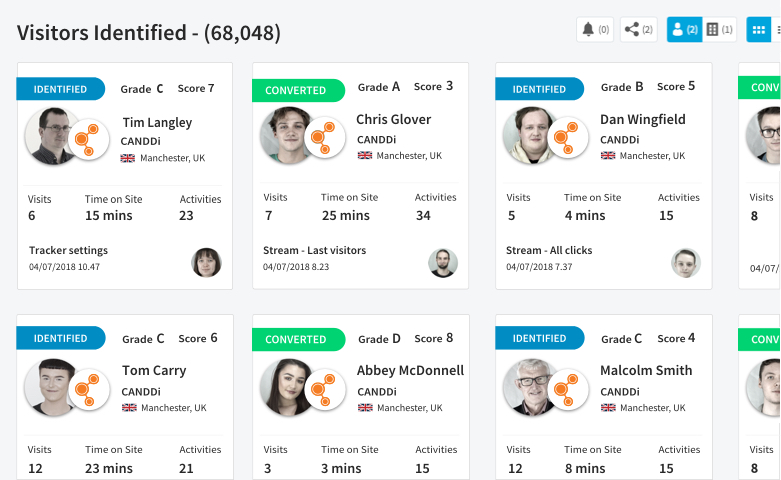 Never miss another sales opportunity

What's the point in all of this data if you can't action it?

CANDDi operates in real time, and since we combine IP tracking with cookie tracking, you can rest assured you'll never miss a sales opportunity again.

Whether your prospects are browsing from their office or home, our CANDDi email notifications will alert you the second important activity happens on your website.

This includes every time a new website visitor is recognised on your site, when they return, and if they engage in an identifying action.

You'll also receive a Nightly Summary report that rounds-up the day's activities. This allows you to better organize your sales team as you can visualise your hot priorities.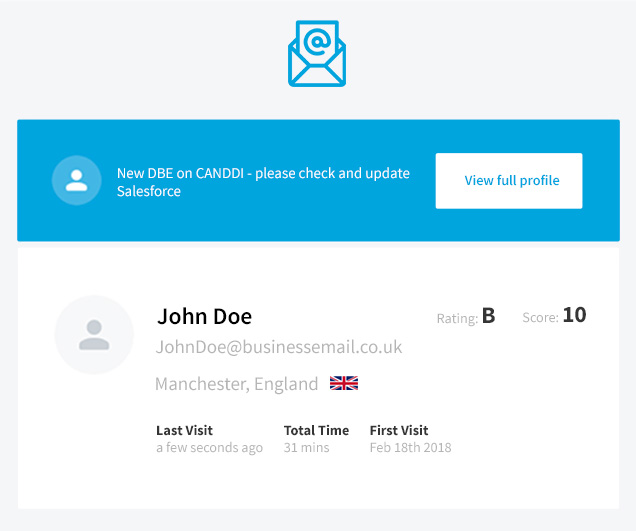 Less searching, more selling

So now you've got all this actionable data, what's next?

We know that nobody wants to search through mountains of data to find a good lead, so we've made sure that with CANDDi, you can filter the data that's right for your business.

With CANDDi, your identified prospects are automatically filtered and assigned a score. That means salespeople can instantly see their most valuable opportunities, with no time wasted on searching.

You can even assign your own filters with our CANDDi Streams. Located within your dashboard, you can monitor specific sets of your website visitors to give clarity and structure to your sales team.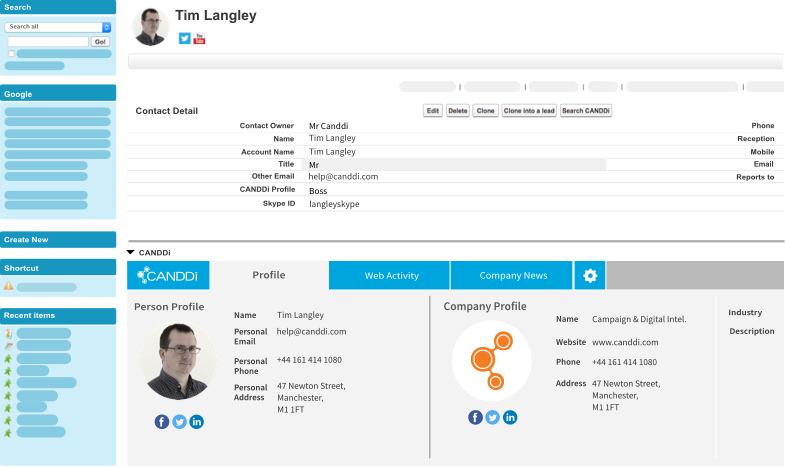 Measuring your success with precise attribution

After all, your leads have to come from somewhere, right?

But how do you know out of all your hard work, which marketing efforts are providing the results?

Leave it to CANDDi. CANDDi shows you where every single visitor comes from, right down to the marketing channel and specific campaign.

Whether they convert 2 minutes after their first click or 2 years, you'll know exactly what caused it… and who should get the credit!