How does CANDDi use CANDDi?
CANDDi tech does lots of clever things, but the bottom line is this: it helps B2B companies get more sales.

And, since we're also a B2B company, it wouldn't make much sense if we didn't use the product ourselves!

A specific example of how CANDDi uses CANDDi was covered in Jen's great post about how our software brought a lead back from the dead.

However, since we've never given a more general overview of how it makes our jobs easier everyday, we thought we'd go over it with a quick blog post.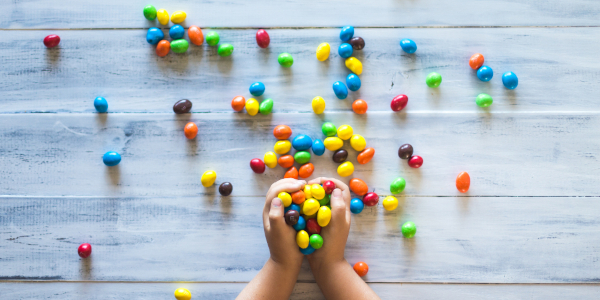 Lead Generation and Marketing Awareness
The story begins with our marketing team generating leads. Be it through email campaigns, Google Ads, or inbound marketing with posts like this one, a prospect will hit our site.
CANDDi adds value during this stage in two ways:
The first is that by tracking every single activity from every single visitor to our website, CANDDi can tell us what's working. We know exactly which marketing channel brought them to us, and exactly which pages they looked at after getting here.
This data is absolutely brilliant for refining our marketing and website content, making sure we're maximizing ROI and using tactics that work.
The second, is that by identifying many of these visitors, CANDDi begins to pass warm, actionable leads over to the sales team.
Lead Qualification and Sales Development
Once they get these named leads, our sales team can ensure they're a good fit. It's important to make sure the lead is actually ready to implement CANDDi, are fully clued up on what it does, and have the marketing channels in place to get the most out of the software.
And how does our sales team get the kind of rich visitor-level information needed to qualify leads in this way? Using CANDDi, of course!
Once it has a prospect identified, CANDDi will recognize them every time they come back to the website, regardless of how they arrive.
This is perfect for monitoring their interest levels based on visit frequency and which pages they viewed (pricing is a big one!) so that they can be contacted at the perfect time to close the deal.
Sales
Once a lead is ready and converted, it's time for our sales executives to step in.
Based on all of the prospect data CANDDi has collected so far, a sales executive will do a live product demo with them. This will be completely tailored; showing exactly how our software would work for the company's size, site traffic, and marketing activity.
After the demo, our team uses CANDDi once again to decide on the optimal time to follow up with the prospect.
Informed by the data collected by our platform, this follow-up might be attempted the very next day, or even many months in the future!
Customer Success
Once our prospects become clients, CANDDi is utilized by our brilliant customer success team to deliver the best service possible.
We can monitor how often users log in using our website, so that we can detect when people aren't getting enough value out of the product nice and early.
And, even more importantly: we're always listening. All feedback (good and bad!) is taken on board, allowing us to constantly tweak and optimize the CANDDi platform.
After all, a more powerful CANDDi benefits every single one of our users… including ourselves!