If your website visitors are making enquiries, you need to know about it straight away. That's why CANDDi can track almost every website form you can think of!
The ability to track Ninja forms is already built into your CANDDi dashboard. All you have to do is head to the 'Settings' tab and then clicking 'Hosts Tracking'.
Here you'll see an option for Ninja forms, so simply toggle the 'disabled' button and you're good to go!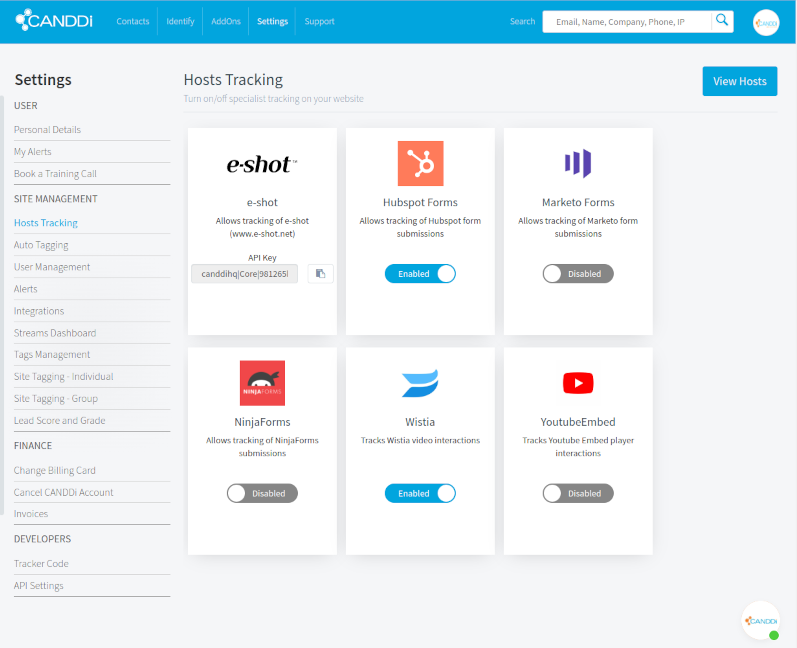 Forms aren't tracking
CANDDi tracks Ninja forms in a very particular way. If there is any disruption then CANDDi will not be able to read any data from the forms.
When somebody completes the form, the data is then sent to Ninja Forms to track. Once Ninja Forms have tracked the data it returns back to the original page. CANDDi then codes into the Ninja Forms to track the data.
If it reaches a REDIRECT PAGE or any disruption CANDDi will not be able to pull this data through into a profile as the form submission did not return to the original page.
If you notice this is the case, reach out to the team at help@canddi.com