Adding team members to your CANDDi account
Knowledge is power, so why not share it?
If you're looking to let more people into the power of CANDDi, you'll be glad to know it's super easy.
To get started, log into your CANDDi dashboard and navigate to the Settings tab. Here, you'll need to locate 'User Management' which is located on the left hand side of the dashboard. Straight away, you'll be able to see the number of users you've assigned to your account.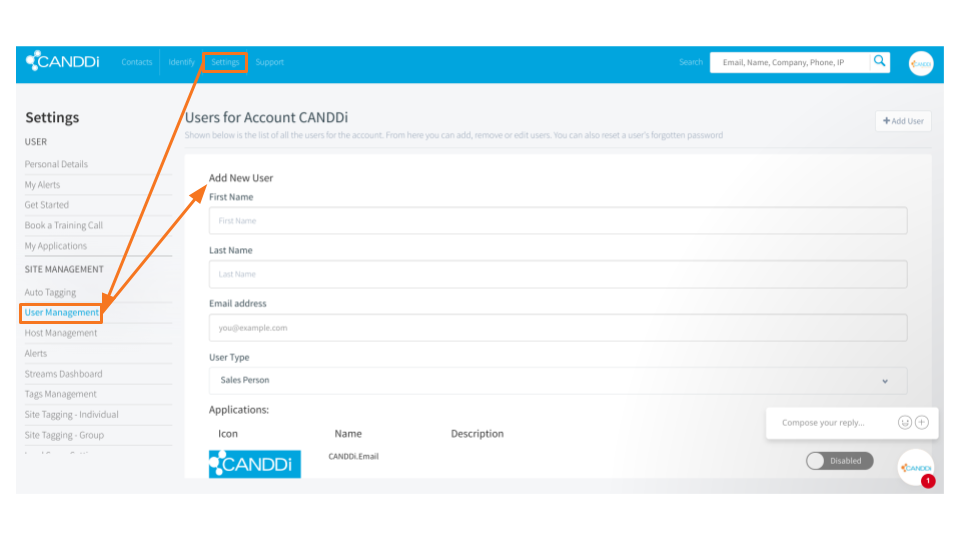 To go ahead and add a new one, all you have to do is fill out the relevant fields. When you get to 'User Type' it might be worth taking a look at our User Type guide to ensure the right team members have the right level of access.
When you're done, click the 'Add User' button in the bottom right.
If you need any help adding your team members, don't hesitate to give us a call. Or drop us an email at help@canddi.com and one of our lovely bunch will get back to you.