Tracking your Mailchimp Campaigns
CANDDi integrates directly with your digital marketing platforms to help you drill down into the actual individuals engaging with your marketing activity.
To get this set up, head over to the 'Identify' tab on your CANDDi Dashboard and click on the 'Email Marketing' icon. This will open up the page below, where you can Mailchimp from our dropdown menu of bulk email platforms.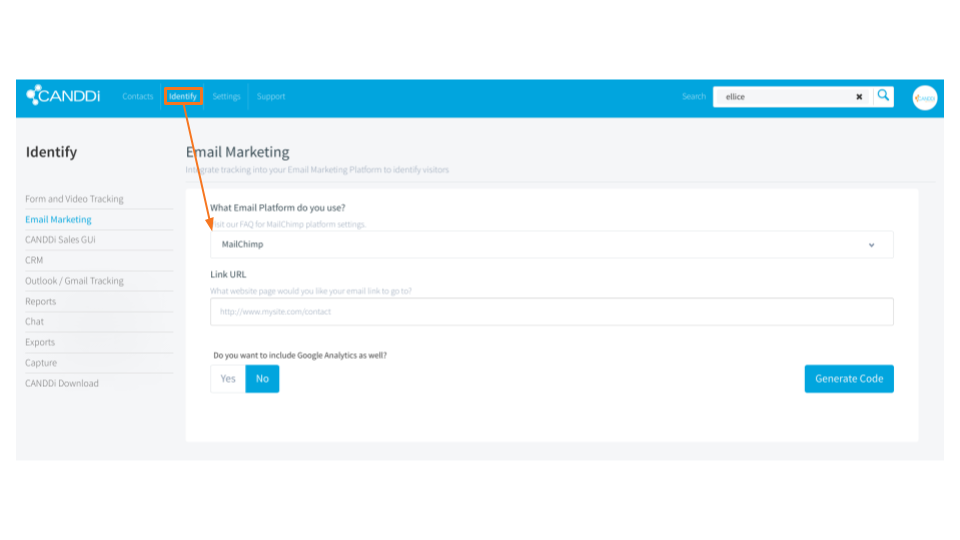 Once you've selected your chosen platform, all that's left to do is add the link you'd like to drive your prospects to as per your usual marketing campaigns.
CANDDi will then generate a tracked link for you to copy and paste where necessary. You can follow our how to track your email campaign guide steps for the best CANDDi process.
However, if you've noticed your tracked links aren't working properly with your Mailchimp campaigns, you might need to activate the 'classic builder' for campaigns in your Mailchimp dashboard.
Start by clicking on your account icon that's at the bottom left hand corner of your screen. This will open up your account options, so the next step is to click on 'Account'.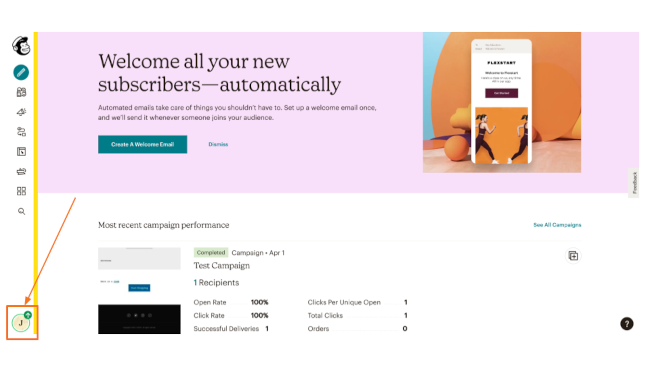 Then you can navigate to your 'Settings' tab towards the top of the screen, and select the 'Details' option. This will bring you to your 'Default Email Builder' where you'll want to choose the 'Classic Builder' option.
Here you'll have the option to either add tracked CANDDi links to images or text within your email, depending on your preference.
For images:
Click on the 'Logo' section at the top of the email builder which will bring up some further options down the right hand side of your screen.
There'll be an option to click 'Link' under your default logo, once you've clicked this, a pop-up will appear where you can click 'Insert' and paste the CANDDi tracked link you've previously generated.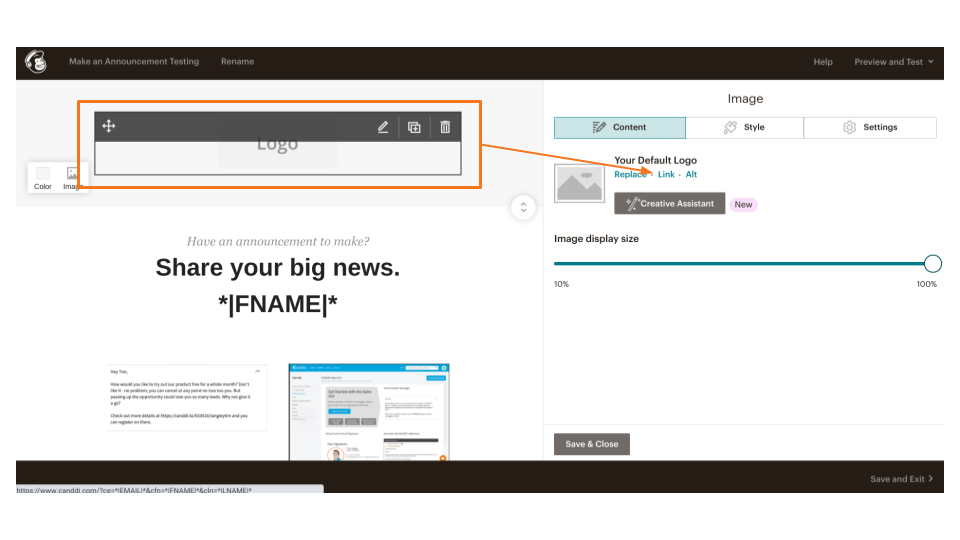 Voila!
For text:
This works in a similar way to your previous email templates. Simply click on the textbox within your email builder, and type your content as usual.
All that's left to do is highlight the text you'd like to link, and click the hyperlink icon. Here you can now click 'Insert' and paste your CANDDi link accordingly.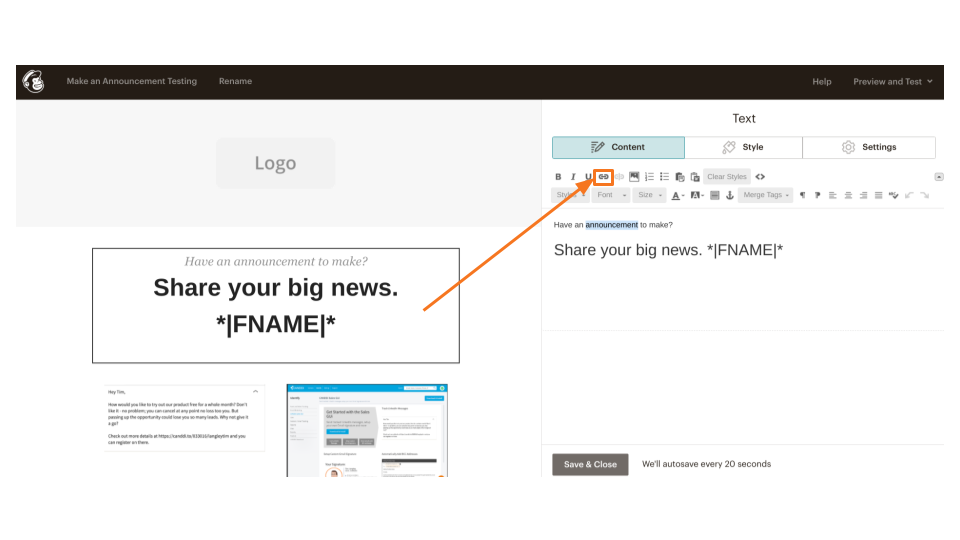 If you're having any troubles getting your links to work, reach out to the team at help@canddi.com and they'll see what they can do to help!