How to use CANDDi Download
What is it?
CANDDi.Download is a tool that helps you identify your prospects through hyperlinks.
It works alongside our email plugin to turn downloadable files into tracked CANDDi links that identify the people downloading them. This comes in handy when you're sending an email attachment, or directing someone to a site that isn't yours.
Why? Because without CANDDi.Download you'd lose sight of this 'chain'. This is because wherever you're directing the recipient with your links, they aren't tracked by CANDDi.
So how do you get set up?
Getting started
Log into your CANDDi dashboard and navigate to the 'Identify' tab. You should see a number of options down the left hand side of your screen. Click on 'CANDDi Download'.
On this page, you can see all your previous uploads and links in case you ever have to revisit them.

Get started by clicking "Upload File". From here you can upload your chosen document or add a link to a third-party site such as your social media platforms, landing pages, etc.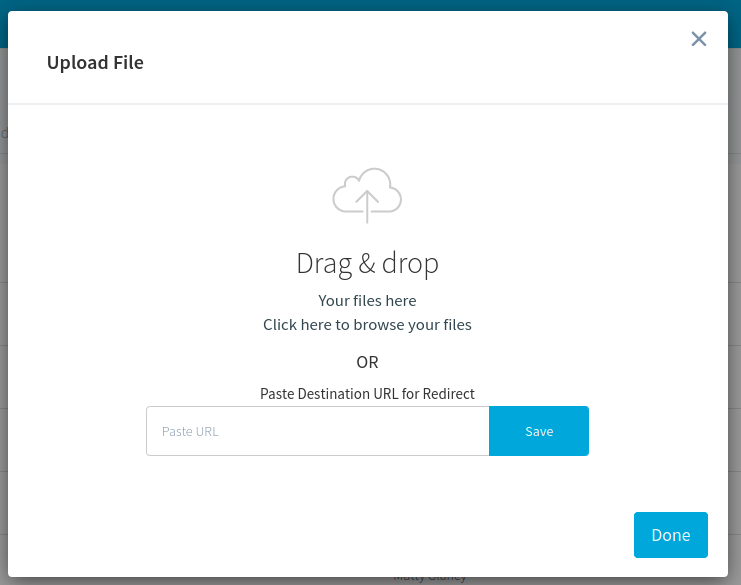 Copy the new link that's generated and paste it into the body of your email where you'd like the tracked link to appear.
Once you've sent off your email, you can use our email plugin to monitor the activity of your recipients. This includes who's opened each email, and who's clicked the link within them.
Due to having CANDDi Download installed, you won't lose sight of these prospects as they are redirected to your attachments/ links. Their profile will be created in CANDDi and they'll be recognised on every return visit to your site going forward.