Make the Most of Your Website
What would be the point in your business' website if it didn't aim to attract new customers? In a digital age, websites have become the face of your business. They're the first thing prospects see following their Google search or clicking of links through a LinkedIn rabbit hole.

We already know this to be true, or we wouldn't spend so much time making fancy web pages full of key details on your business, your teams, and your products and services. So, how do you make the most of it?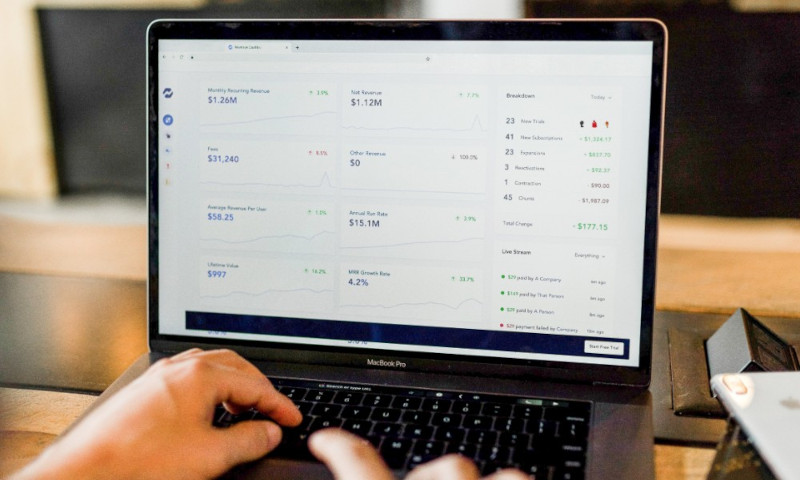 SEO strategies
SEO is the art of optimisation. Implementing this into your website could be the difference between going unnoticed or being discovered by the perfect lead. How? Well your website is a dumping ground for loads of visitor data, and with visitor data comes unidentified opportunities. It therefore makes sense to optimise your website using SEO.
The basics typically include using relevant keywords with good search traffic potential, optimising pages for search engines and users and making sure your website can be accessed by bots and humans. This will help large search engines direct a larger set of more relevant set of traffic your way.
To go a step further, pair your SEO with some CRO (conversion rate optimisation) to ensure your on-site experience for customers is simple yet unique to each visit. If you're worrying about how to tailor your website experience for each viewer, don't worry. Tools like CANDDi Capture have you covered.
You can integrate CANDDi capture into your website to catch key visitor data through forms, surveys and pops ups, all fully customizable and you can even choose who to display to ensure they reach the right people. If that's still not enough for you, CANDDi's tracking and analytics tools can also give you real-time, actionable insight on all your website visitors, allowing you to identify your successes and prioritise improvements.
Perfect prospecting
Knowing how to uncover more value from website visitors and measure their behaviours online is the first part, so how can you drive more prospects to your site in the first place?
The answer is simple. Use consistent lead generation techniques. The likelihood is your marketing teams are always keeping your sales pipeline topped up anyway, so why not use this as an opportunity to keep linking back to your site. It could be through blogs, social media campaigns and emails, whatever works best to add a direct link back to what you want your customers to see.
A good way to go about this is through personalised emails, with a clever landing page made with a specific audience in mind. A landing page is sometimes known as a 'lead capture' page for its ability to convert leads into sales. Just from a single, static web page that comes as a response to marketing promotion? Perfect. You can even use tools like CANDDi's email plug-in that gives you actionable information about how your recipients are interacting with each email you send them, detailing each click and download they make. You'll never miss a lead again!
Clever content
Your website isn't just a place for contact details and pricing, it has the potential to be a hub of engaging and educational content that provides prospects with an insight into why they should choose you. Crafting decent content helps build that trust with potential customers, particularly if it's designed to help them at each stage of the sales process.
Good content can also speed up your sales pipeline. The better the content, the quicker the conversion and the sooner you can enjoy the rewards. To do this, make sure your website is full of engaging stuff, not just words on a page. Add a personal touch with videos, pictures, team profiles, as well as fool-proof guides on how your business actually works. Disclaimer: this doesn't work if you're lying. Your website has got to be reputable and up-to-date.
Ultimately, a good website is like a good cocktail - aesthetically pleasing but also packs a punch. If you embrace the technology and marketing resources you've already got in front of you, there's no reason why you can't amplify the results from your site.