Actionable SEO Tips for Better Organic Traffic
SEO is tough stuff. Whether you're just getting started or a seasoned pro, there always seems to be something else you could be doing better.

Why? The world of SEO is becoming increasingly technical. With more SEO and Google 'experts' than you can shake a stick at, trying your hand at it is nothing short of terrifying.

But let's be honest, how can you be the master at something that's constantly evolving? You can't. So, you don't need to worry about keeping up with the latest algorithms, (did anyone else think they left these behind in high school maths?) web development or even graphic design as these so called experts would have you believe.

Keep it simple. If your website needs a sprinkle of SEO magic get to grips with some of these basic guidelines.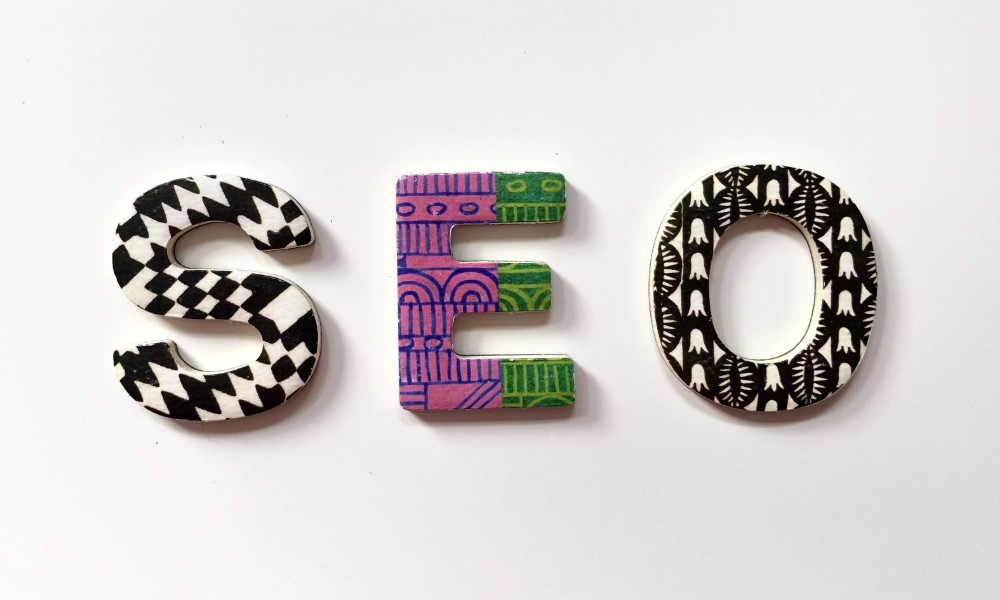 Keyword research
Bit of an obvious one really, the clue's in the name… Keyword research is a fundamental part of SEO and should be the starting point of any campaign. If you want to drive traffic, you need to know what people are interested in. This is exactly what keyword searches do for you.
In doing so, you can have a dig around what people online are looking for to get an understanding on the type of stuff you should be including in your website content, blogs or articles. Sneaky.
Search engines will then pick up on these keywords as they're being typed into Google or one of it's less popular cousins such as Bing, driving your content to the top of the page so that browsers can easily find what they're looking for.
This is such a valuable tool so you need to make sure you think your process through. What type of search terms would your prospects use? How are they searching? Cover off a range of considerations such as semantic keywords, longtail queries, queries that form questions, and queries that could be unique to voice searches on mobile devices and you're good to go.
Picture perfect
Or video for that matter. Many businesses are starting to use all sorts of mediums to get their content seen. Your LinkedIn post? Get it formatted into a short video. Made a blog? Repost as an infographic instead. Don't worry, you don't need to be an artist either. Making engaging infographics couldn't be easier, especially with all the visual tools in the industry today. If you want to have a go, take a look at Visme's guide for more information.
Search engines have started showing video carousels for different queries that pop up right at the top of the results page. Obviously, this is ideal, and most people would much rather watch something light and snappy than trawl through millions of web pages. So if video is something you can get on board with, link it back to your website and voila - you're driving traffic and views to your videos whilst also helping the ranking of your site.
Links, links, links
Internal links are incredibly important to any website, as they can help internet users discover new pages.This means that people searching the internet should be able to navigate through and to your website seamlessly. Although it's important to remember that poor internal linking can get you penalised, so keep the links on any page to a reasonable amount. An excessive number in any one page might suggest you're a serial spammer which in turn might hamper your SEO efforts. Don't neglect external links either. People often think linking to other sites is distracting from the traffic you're trying to build to your own, but that's not the case. More often than not, link building is a two-way street. Of course this only works if you're linking to content pages that offer tremendous value. It's also all about quality, not quantity.
Page speed
Who knew that with every additional 0.5s it takes for your site to load, so does the % of visitors that leave your site. Tragedy! This also means you'll be fighting a losing battle for the rest of time. Kiss goodbye to top organic listings, regardless of the quality of your content or your professional website design. To stop this, strip your website of non-essential elements that slows your site down. Deactivate plugins you may have installed and activated but don't actually need, as well as decluttering your sidebar and putting only essential widgets there.
Last, but not least
Web analytics. How can you plan your SEO strategies when you don't know what's working or not? Track your success with tools like CANDDi, who can start by converting the whopping 98% of website visitors you get that go unnoticed… You can then monitor your success and identify leads as a result of your marketing efforts. It's that simple.
If that sounds good to you, why not try our free trial for a whole month and see what you're missing.