Small, busy sales team? This is the tool for you
Being a busy salesperson is tough.

And with all of the cold-calling, chasing down leads, and sales targets, it's easy to feel like you're simply too busy to actually do anything about the fact that you're... well, too busy.

Ideally, you need a tool which gets you more sales in less time… but which doesn't kill your results in the short-term with its difficult adjustment period.

We believe that's us.

Read on to find out why!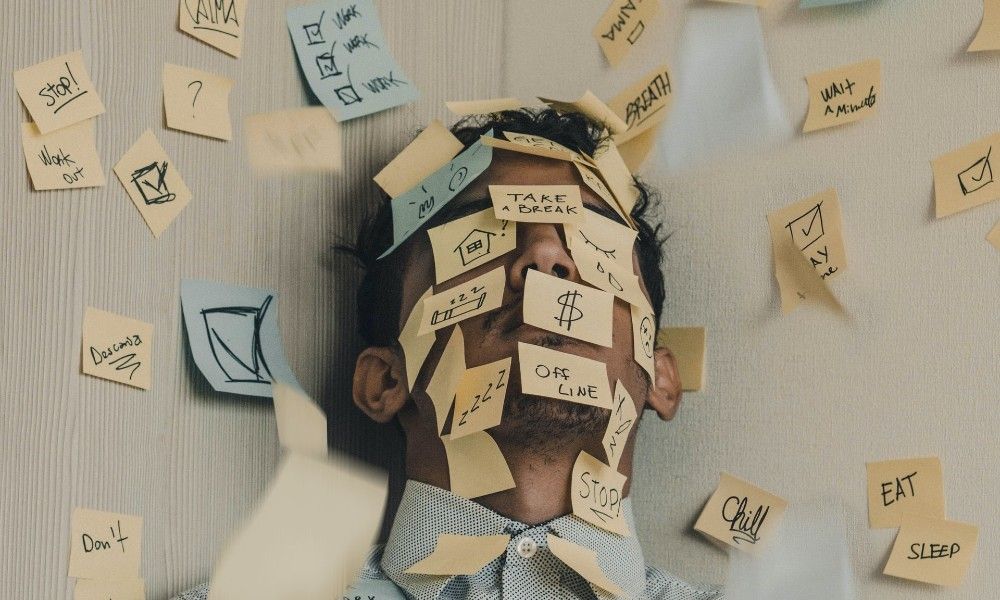 Say goodbye to cold-calling
Despite frequent claims that "cold-calling is dead", it's actually still a perfectly viable method of generating new leads.
Unfortunately, it's also time-consuming.
You spend all day calling people who don't necessarily want to hear from you. Which means a lot of rejections. Which means a lot of wasted time.
Since CANDDi provides you with contact details of people who do want to hear from you (they've visited your website, after all) things go a lot more smoothly.
You'll spend more time connecting with people who could genuinely benefit from your product or service, and less time being told to "no thanks, p*ss off".
Cut out the chasing
CANDDi is amazing at shortening sales cycles.
And a big reason for that is because it provides you with complete visibility over where your prospects are in their journey, lowering the amount of times you have to call them to nudge them along.
Curious about whether your prospect is still interested? CANDDi will have already told you if they've been back to your website.
Wondering if a prospect has had a chance to look at the quote or proposal you sent? CANDDi will have already notified you if they accessed it.
This doesn't just
Automation is your friend
So, what's the worry of adding a new tool to your sales process? It's just one more task to add to the list.
Small, busy teams are often worried that with all of the new information CANDDi provides, it will slow down their process to a crawl.
Well, fear not! CANDDi was built to make your life easier, not more difficult.
For starters, it is true that you'll get a ridiculous amount of data about your website visitors. But our filters ensure that you can simply open up CANDDi, and see your warmest prospects first.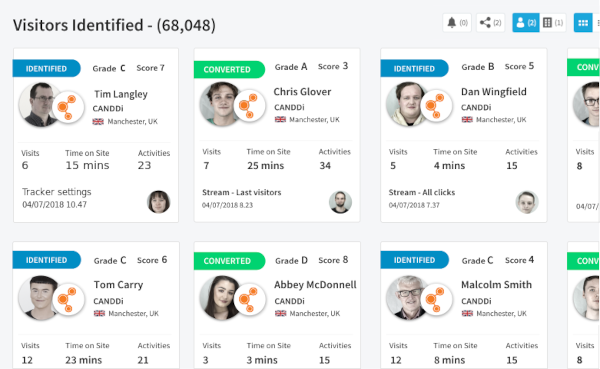 Meanwhile, our real-time email alerts mean that you don't have to repeatedly check CANDDi's dashboard every day. Simply set up CANDDi alerts for what's important to you (specific activity from certain types of visitors, for example) and go about your day as normal!
Finally, CANDDi allows you to automatically assign leads to the most appropriate team members. That means you actually save time as you no longer have to manually hand over leads using email.
Integrate with the tools you already use
Another worry of adding a new tool to your process is the adjustment period.
That's why CANDDi was created to plug right into the software you already use to minimize the learning curve.
In fact, once we're plugged in and ready to go, it's possible to get all of the benefits of CANDDi without ever having to actually open it up.
Take the one-to-one email plugin, for example. Once it's set up, every single link you send to someone via Outlook or Gmail will be automatically tracked by CANDDi and identify anyone who clicks through.
But what if you want to access information about a visitor, I hear you ask?
Just open up their profile in your CRM. Since CANDDi integrates with most CRMs, you'll see every bit of information CANDDi has on someone right there in their lead profile. It's magic!