9 Reasons To Take a Chance on CANDDi
First things first, our CANDDi software is designed to help. Whether you need more visibility over your sales process, want to start boosting your marketing efforts or just offer more tailored support to your clients, we've got it all.

'That's what they all say!' Yeah I know, but we really do mean it.

Take it from a small business. We know how it feels to take risks, sometimes they work out, sometimes they don't. But it's often riskier to take no action at all.

We get it, maybe you've tried a tool like CANDDi and have been burnt before? Or maybe this is completely new to you and you're not sure if it'll pay off? Let's see if we can change your mind.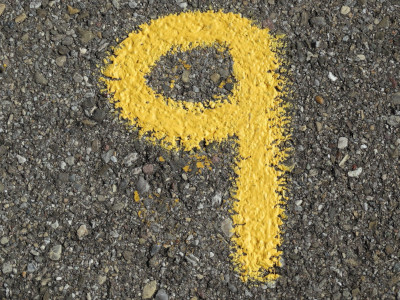 1. Insight you won't get anywhere else
Unlike other website tracking tools, we can show you EXACTLY who it is visiting your website. By that we mean we know each individual coming to your page.
Sure, other companies can give you the names of the companies looking at your site (which is handy enough), but how many times have you been on a wild goose chase trying to figure out who it was that was interested?
With CANDDi, you'd just know. Our use of cookies, algorithms and IP lookup gives you the value of knowing visitors' key contact details, real-time alerts when they revisit the page and a full overview of their online journey.
2. Build software that's bespoke to you
We won't lie, we're not one of the industry's giants. But that doesn't mean what we have to offer is any less powerful.
Our power lies in our ability to work not just for you, but with you. Your best interests are at the heart of everything we do. Need a bespoke CRM integration? No problem. Want your pop-ups to match the branding of your website? Sure. Even if you suggest something to us that we know adds no no value, we'll just say.
3.Honesty is our best policy
Any good relationship is built on trust, meaning we won't blag our way through things just to save face (even if we really really want to). You can count on us to deliver the most reliable service for you and your teams.
4. We're big enough to make a difference, yet small enough to care
Another plus of us being a small company is that you'll never go through your CANDDi journey alone. Okay, that might sound a little cringey, but it's important to know that whether you're starting up for our free trial or 10 years down the line, our team will be there to support whatever it is you need.
5. Full feature free trial
For one whole month, you'll get full feature access to everything CANDDi has to offer. How else would you know if we were the right choice for you? There's no commitment, no obligation, no contract necessary. Just a month of your time to suss out if we fit into your existing operations.
6. We're always on hand
Starting out with a new software is always a bit tense, no point in sugar coating it. That's why our door is always open. With our 24/ 7 helpdesk, you can guarantee you'll get a reply when you need it most. We mean a proper reply by the way, none of this automated robot stuff. Our CEO, Tim, even chips in, so you'll always be in good hands.
7. We won't forget about you
You're more important to us than stats on our sales board. We promise you won't get lost in some strange corporate sales funnel never to hear from our team again. Instead you'll team up with one of our Customer Success Team who'll guide you through the do's and don'ts, helping you set up your dashboard and implement training for you and your team.
8. Did we mention it's free?
If it turns out it's not for you, no problem. You won't be charged a penny, so you've got nothing to lose. If CANDDi is the right fit, then we promise you won't regret it.
9. Proven track-record
It's no secret that CANDDi can deliver when it comes to your ROI. I know I'm literally paid to say that, but I couldn't say it if it wasn't true. Although I can't blame you for being sceptical, so take it from our existing customers instead. You could gain another £120,000 of business, too.