What I learned this week: a sneaky email trick for a fantastic result!
Thanks for clicking on another of my update posts!

So, a big part of my job right now is checking up on our recent free trial sign ups to make sure they're getting as much value out of CANDDi as possible.

And this week, I've been experimenting a bit with how exactly these check-ups happen… and it's resulted in some pretty interesting conclusions.

Oh, and I also accidentally stumbled upon a bit of a sneaky email trick that may just help you to make an impact on your own prospects.

So let's jump in!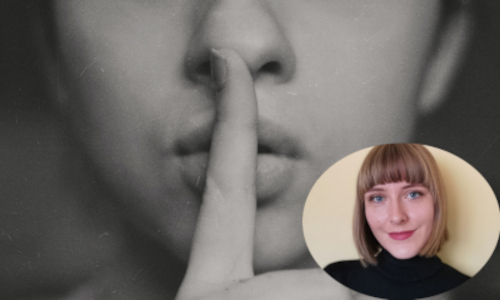 Understanding the customer
Because of the nature of CANDDi, there's a lot of variety in the kind of users we get.
Sometimes it's a sales team who wants to learn more about their leads for more effective sales conversations. Sometimes it's a marketing team who wants to see which of their channels are getting results. Sometimes it's both!
That's why the onboarding process isn't completely automated (read more about that here!) and instead, they get a very human Jasmine who can provide much more tailored assistance.
But in order to provide that tailored assistance… we first need to understand the customer.
We've found two effective ways to do this: a good old-fashioned phone call, and a questionnaire to complete after signing up.
This info is then passed on to me, allowing me to build a good idea of the kind of user I'm dealing with, so I can start helping them get that "wow" moment from CANDDi as soon as possible.
Delivering the "wow" moment
After checking to see how a customer's CANDDi dashboard is looking, I reach out via email to update them about interesting things that have happened (e.g. "Did you notice you had a visit from John Smith at XY Industries?") and I also give advice on additional features they could be using to get better results.
Now, could we create an automated system that sends out generic advice based on a user's activity? Of course we could. But would it create the same high-quality, personal experience that my manual emails do? I'd like to think not.
A good example of this was last Friday, when I had just finished speaking to a new free-trialler about how to set up a CANDDi Capture pop-up for her website.
It struck me that she would also really benefit from using a different type of pop-up on her pricing page… but I didn't want to overload her with information too soon, so instead I decided to schedule an email to send to her on Saturday.
It was a simple email which just asked how she was getting on, and mentioned the pricing page tip with a screenshot of her own page.
She replied with one of the loveliest emails I've ever received - genuine excitement about getting her first visitor identified, and a heartfelt thank you for all of my help.
I think the reason this was so effective is because she could tell that I'd understood her personal use case, and taken some time to provide tailored guidance. I challenge any robot to do the same!
Okay, and I also may have accidentally given the impression that I was a super hard grafter who works on Saturdays. Oops!
If you'd like to give CANDDi a try (I promise I'll be here to help!) you can get started for free here!