How to Make Your Sales Pitch Perfect
With all the uncertainty of 2020 so far, it'd be no surprise if even your most tried & tested sales techniques have been falling short of the mark. If you're looking for ways to get your pitch back on track, you'll be glad to know they're easier than you think…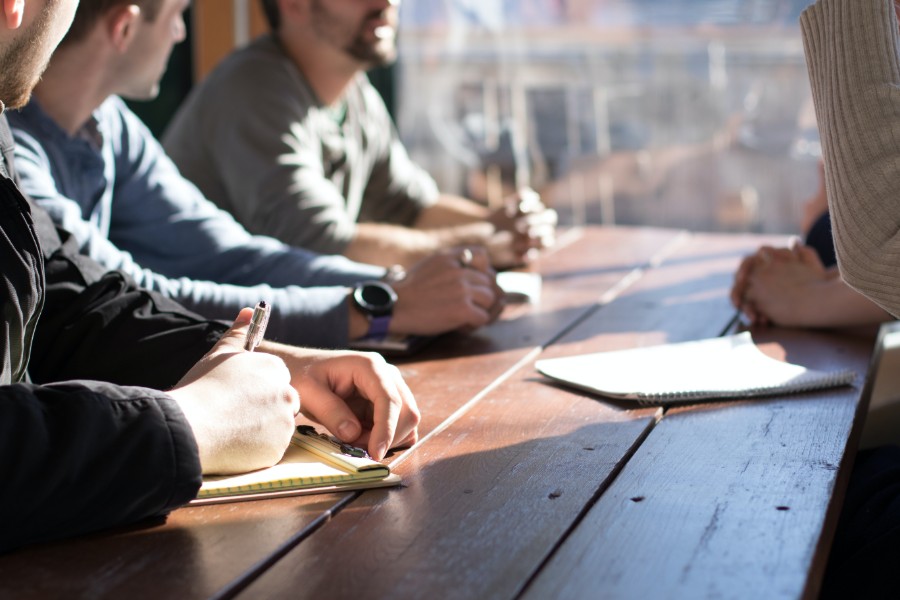 Do your research
Not one potential customer is the same, so why should your pitch be? It's important to really understand the needs of your audience and tailor your talk accordingly if you're looking to convert more leads.
I know what you're thinking, you already know how amazing your company is and proving that to customers is normally enough, right? But now more than ever, sales are being made on a 'need to buy' basis (unless like me you've got an insatiable online shopping habit), so it's key to show each and every customer exactly why they should use your company and how you can help them going forward.
This goes beyond talking about all the amazing features your company has, because quite frankly, nobody cares. What customers do care about is you understanding their business and taking a genuine interest in it. Take your amazing features and link them to each customer's existing operations. You need to imagine a day in the life of your customers, trust me, they'll thank you for it.
Build relationships
When you start to learn more about your customers and what they're looking for, it's easy to start building personable relationships. Not that you have to start taking all your potential leads out for brunch, but it's important to establish a mutual sense of trust.
Be genuine. Customers will spot a fake from a mile away. For example, don't rush in all guns blazing, you run the risk of looking a little desperate (not a good look…) Instead, ask how their day has been, have they got any plans? How is the weather down there? You'll be surprised how a little kindness can go a long way. If you want to up your sales small talk game, we've got you covered.
Get creative!
By now you should know your customer inside out and you'll be able to loosen up. Think about what will make your pitch stand out to them. Is it your dazzling wit and charm? Your back catalogue of jokes? Bring a bit of you to your sales techniques.
At CANDDi, we love to have a joke around and we're not afraid to poke a bit of fun at ourselves. It works for us and our customers too, but that doesn't mean it's for everyone. And that's fine! Just make sure you read the room (not literally, obviously) and manage your tone, or you could end up in some very hot and awkward water. Ouch…
Can CANDDi help?
Of course we can! If you think you could use some of these tips in your sales routine, why not let CANDDi do the hard work for you?
Unlike standard visitor tracking tools, CANDDi's visitor level tracking can identify the exact individuals visiting your website to give you the upper hand on your leads.
All the information you need will be right at your fingertips, including where they work, who they are, their contact details and even social media profiles so you can gain a deeper insight into exactly who you'll be talking to for that extra personal touch.
You'll even have full visibility of their journey across your site, including how they got there, what pages they visited and how long for, giving you an idea of what they might be looking for, so you know how to help.
Perfecting your sales pitch has never been easier! If you want to see for yourself, you can do here, for free!