How to Cancel Your CANDDi Account
CANDDi prides itself on its flexibility. We'd hate our clients to feel trapped in a contract they no longer need, or can afford.
That's why when we set up our CANDDi accounts, we wanted them to be on a no obligation basis, so cancelling your account couldn't be simpler.
Obviously, we'll be sad to see you go. If there's anything we can do to help, please let the team know at help@canddi.com and we'll do our best to make it up to you!
But if you've got your mind set, no problem.
Head over to your CANDDi dashboard and navigate to the 'Settings' tab. From here, you'll need to scroll down until you see the 'Finance' section on the left hand side.
You should now see a 'Cancel CANDDi Account' button, click on this. Don't worry if nothing has happened, our system will automatically alert our team and we'll reach out to make sure we're closing everything down correctly.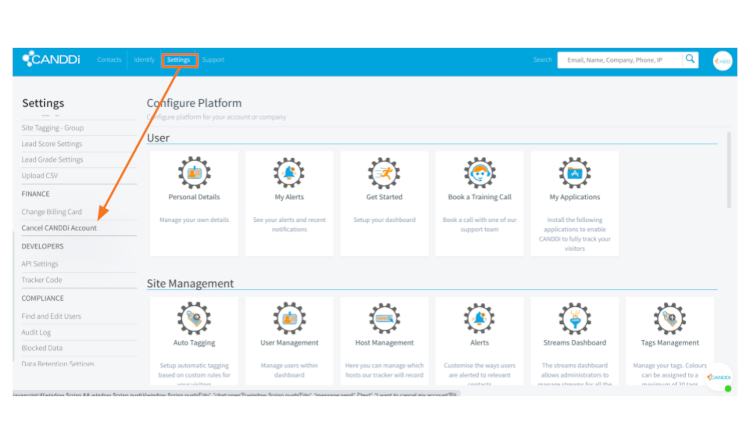 If you want to discuss more about your CANDDi account, please let us know at help@canddi.com