5 Tips for High Conversion Rates When Writing B2B Campaigns
Operating as a B2B-oriented business can be daunting, especially in a highly competitive market where a single decision can make or break your company. According to Smart Insights, 36% of B2B companies don't have a formal marketing plan, with 56% keeping their advertising budgets the same in 2020. The most popular marketing communication channels in B2B include email (84%), social media (73%), as well as content marketing (63%), but without the emotional consideration.

What most marketers and business owners in the B2B sector tend to forget is that marketing content intended for their industry still targets real-world individuals. Integrating an emotional, human touch into B2B campaigns can make all the difference– let's take a look at how to achieve just that.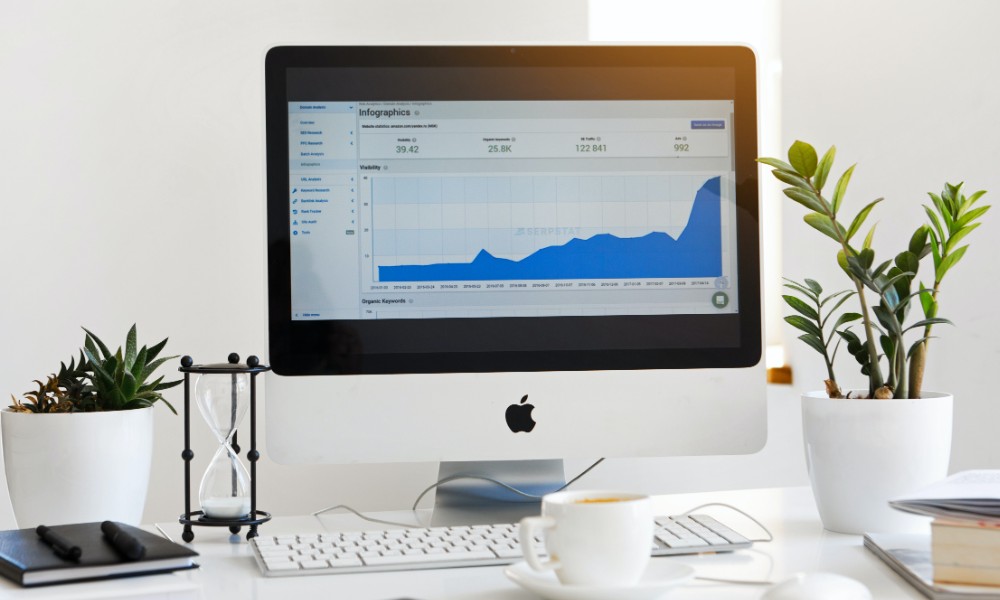 Why Emotions Work in B2B Marketing
Before we get into how to achieve high conversion in B2B marketing, let's tackle the elephant in the room – why? Since B2B is business-oriented and doesn't involve end-customers in B2C, why do emotions matter? Simply put, business executives, CEOs and sales managers are humans with emotions and personal values. Targeting those personal values in addition to business-centric values can thus make your content marketing far more effective, raising both conversion rates and subsequent revenue.
Brian Sinclair, Editor and Chief of Sales at Best Essays Education had this to say on the matter: "Robotic, lifeless content marketing won't convince anyone. Show B2B stakeholders that your business has a human touch and cares for something other than pure profit. In the age of industry saturation, what separates one business from another are its core principles, goals and values."
What are some of the most crucial benefits you stand to gain from implementing emotions into B2B campaigns?
- Build early trust with B2B stakeholders
- Promote long-term relationship nurturing
- Improve your brand awareness and industry reputation
- Gain access to better and more frequent B2B networking offers

Storytelling Works Wonders
In order to humanize your brand for B2B stakeholders, storytelling can be a great addition to your marketing strategy. What are the values your company intends to uphold? What are your long-term goals and how do you plan on "giving back" to the public?
These elements can find their way into your content as they showcase your willingness to do things which may not yield direct profit. It's worth noting that B2B companies want to network with like-minded groups and businesses. Putting your principles, employees, tradition and company origins front and center can achieve just that for your high conversion rate targets.
Benefits over Features
While B2B companies place goods and services high on the list of priorities when searching for networking opportunities, you can still appeal to their humanity. Putting item benefits over technical features in your content will prove that you hold user experience (UX) in high regard.
Just because your target marketing lies in B2B doesn't mean you should dehumanize your potential sales partners. To that end, writing tools such as Classy Essay, Evernote, GrabMyEssay, Top Essay Writing as well as Canva for visuals, can be utilized to great presentational effect. Any content you produce can then be distributed through email marketing, social media and direct, addressed mail to known B2B associates.
Social Proof Matters
Integrating social proof content such as interviews, testimonials, positive reviews and sales numbers into your marketing materials can further improve your B2B campaigns' emotional effect. You can also mix your content types and include video interviews, written testimonials, images of satisfied stakeholders, etc.
Keep in mind that you can use both B2B and B2C stakeholders as content in B2B campaigns. B2B representatives are happy to hear about how you treat customers who don't have a B2B stake in your business. Thus social proof can and should play an integral role in your emotion-driven campaigns going forward.
Offer Loyalty Incentives
When it comes to B2B networking, very few representatives will be interested in one-and-done deals with other companies. Thus, it's good practice to incentivize long-term cooperation by introducing loyalty incentives and rewards for B2B stakeholders.
Anything from discounts to special seminars and networking events can work as a loyalty incentive, as long as your marketing budget can handle it. Your loyalty program can be introduced as a website section and in the form of unique content which you can share via standard marketing channels.
Hold Off on the Pricing
B2B sales representatives undoubtedly know that other B2B companies are profit-driven. However, that doesn't mean you should place profit over human emotion and personal appeal for potential networking associates. Present your goods and services, networking incentives and company mission before you discuss numbers.
The emotional effect you can achieve by putting people over profit will increase your company's B2B appeal significantly. Create a dedicated pricing document which website visitors can access only after they've been introduced to "you" behind the brand. Make it clear that you care about more than raw profit and that you are open for discussion with long-term B2B networking in mind.
Emotional Marketing Powerhouse (Conclusion)
Don't neglect the role emotions can play in B2B campaigns going forward. Even though B2B stakeholders differ from B2C, they are still driven by instinct, personal judgment and human values. Being a professional B2B company with a clear respect for human interaction and networking will dramatically increase your conversion rates without fault. Test different content marketing strategies, whether through social proof, storytelling or emphasis on long-term loyalty. Before you know it, you will find the emotional silver lining that works best for your company.
Bio: Estelle Liotard is a professional Content Creator and Editor at Trust My Paper writing service. Her passion for research and writing enables her to provide practical and up-to-date articles, essays and case studies to readers across the globe. In her spare time, Estelle enjoys cooking and spending time outdoors.
Image source: https://www.pexels.com/photo/apple-devices-books-business-coffee-572056