Gold Vision Campaigns: Adding CANDDi tracking
If you're using our Gmail or Outlook plugin for one-to-one email tracking, then it only makes sense that you want to bring your bulk email marketing platform in on the action.
Luckily for you, CANDDi can integrate with your Customer Minds campaigns, too! Just follow the steps below and you can identify every individual who clicks through from these campaigns onto your website:
For Gold Vision's email campaign system to work well with CANDDi, you need to let your Account Manager know you wish to send a campaign via Gold Vision as there is a small adjustment we need to make to your CANDDi Dashboard.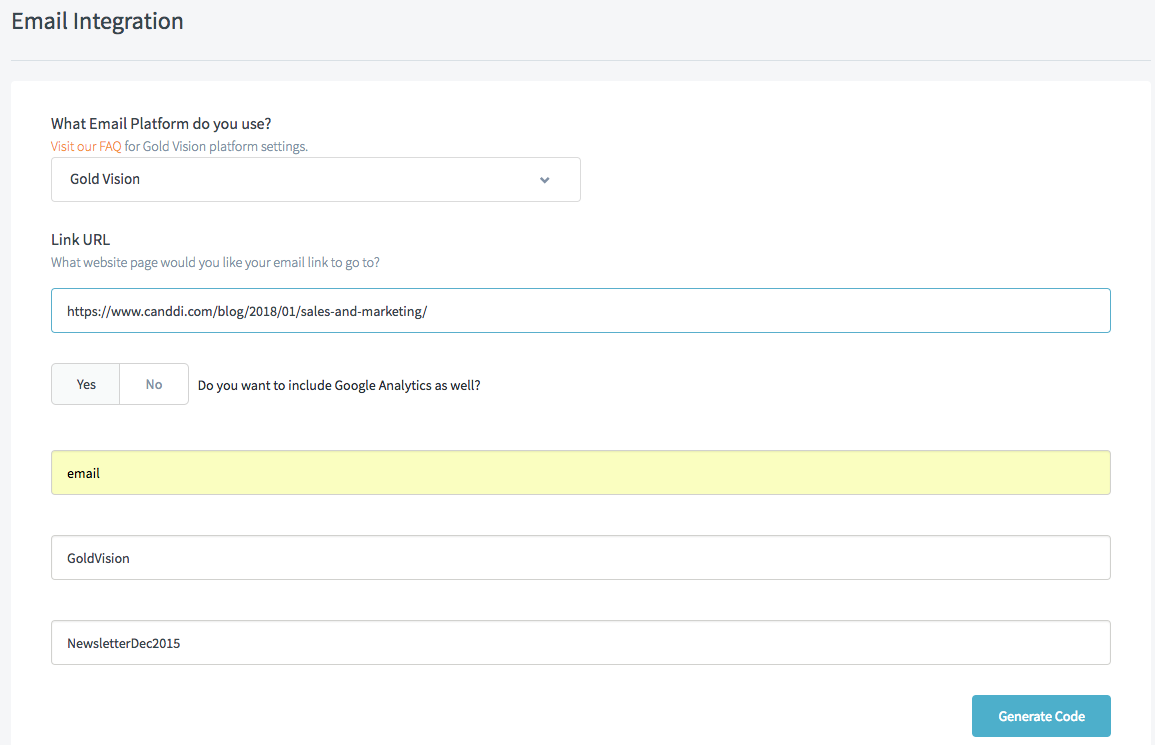 Next, create the CANDDi email integration code as usual and insert them into your email. You need to say yes to Google Analytics and complete the fields for Campaign Medium (e.g. Email), Campaign Source (e.g. GoldVision) and Campaign Name (e.g. NewsletterDec2023).
Now run the campaign as normal from Gold-Vision Connect. Select the 'Include contact info in links' button on the Send tab. This adds the name tags in Gold Vision format to each link.
If you're having trouble with any of the steps above, please contact our success team at help@canddi.com