The CANDDi Email Plugin - What Happens Next?
Using the CANDDi plugin is a great way to get individuals identified on CANDDi. You can see who's opening your emails and clicking on any links within it.
Once they've landed on your website through the CANDDi tracked links, they'll be identified as a visitor in CANDDi and will be recognised on every single return visit, no matter where they are or how they get to your site!
If you've not yet got your plug in installed, here's our instructions on how to get started.
After you've got your plugin set up, you can send a test email to your account manager to check it's working properly.
Just email test@canddi.com with a link to your website. If you receive the below notification, yay, you're good to go!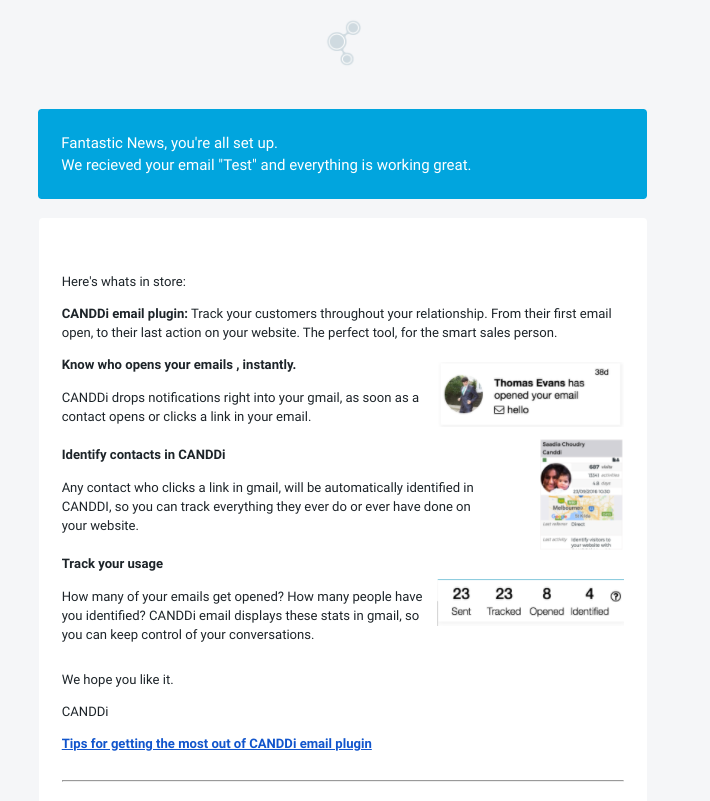 But if things have gone a bit wrong somewhere, you'll receive the following notification: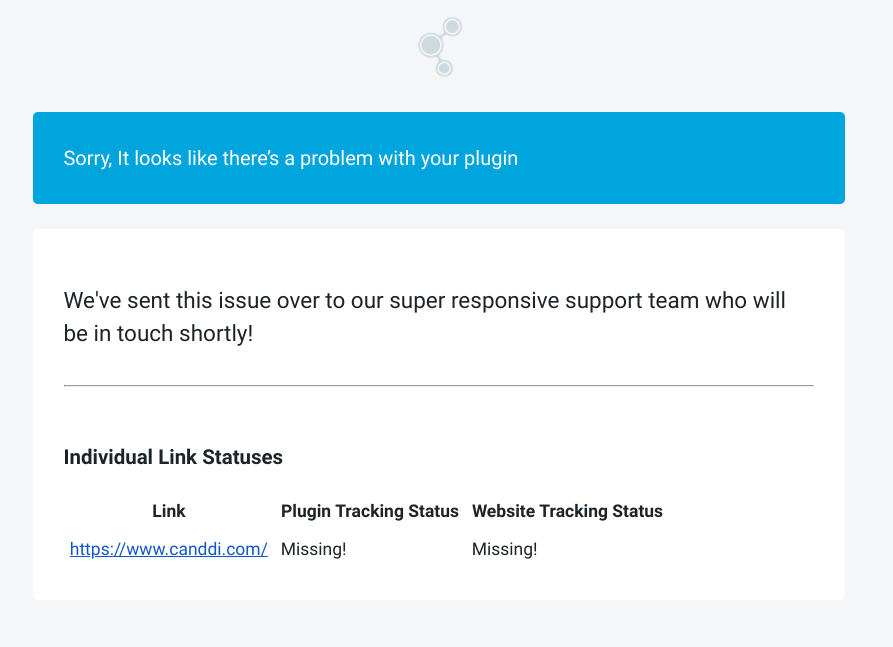 Don't worry, we'll get this sorted out for you as soon as we can. You'll be tracking your emails in no time!
If you have any other questions, reach out to the team at help@canddi.com