How to Find and Check Your CANDDi Code
Need to look back at your original CANDDi tracking code? No problem. Follow these simple steps:
Firstly, open up your dashboard and navigate to Settings. From here, you'll need to scroll down the left hand side until you get to the Developers section. Now click on Tracker Code.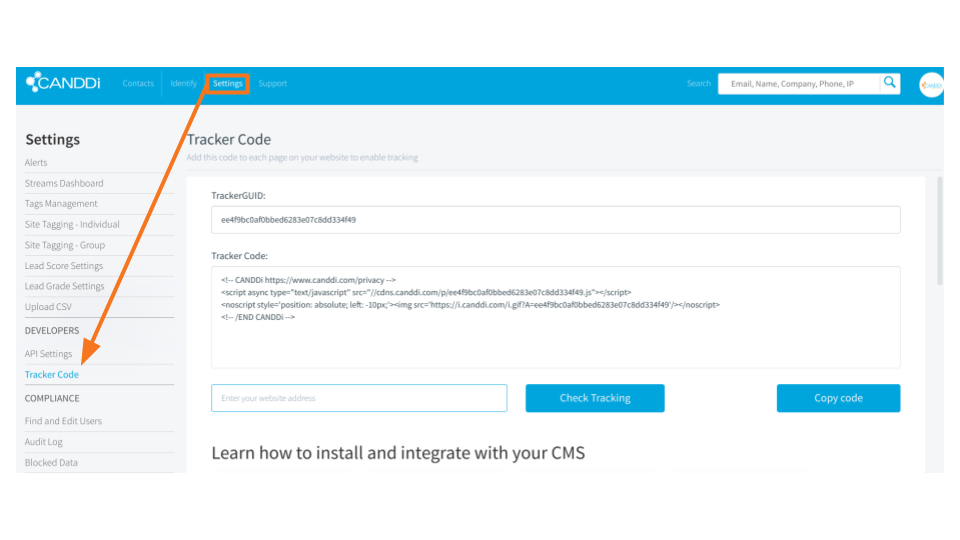 You should now be able to see your original CANDDi tracker code on the following page. We suggest you click the "Copy Code" button so that no part of the code is accidentally missed out.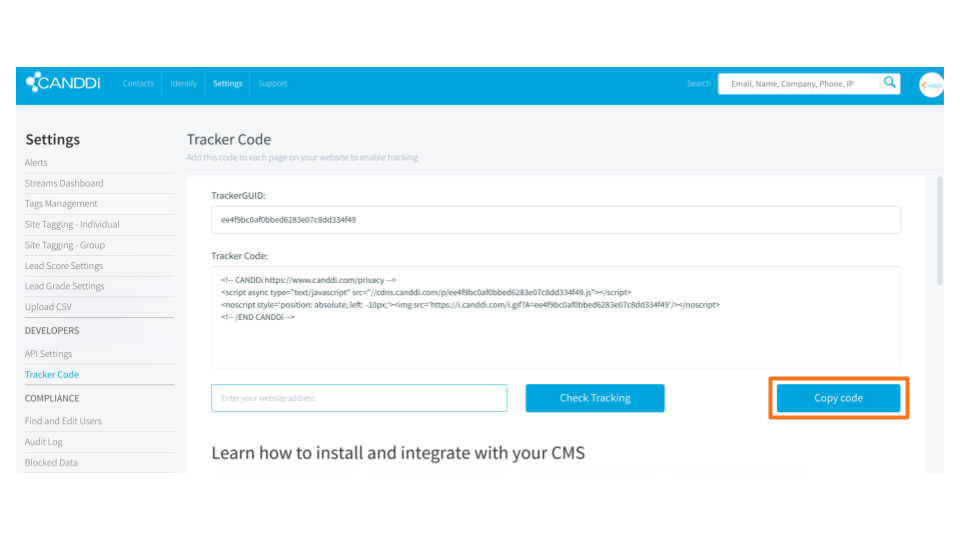 Once you've copied the code, paste it in the html header or footer of your website. If you're having problems, your Customer Success Manager will be on hand to help.
Also, if you want to check your code is up and running, just type your website into the box on the left, and click the 'Check Tracking' button.
Happy tracking!