Just joined us? Here's one crucial tip to avoid wasting your time
Get your onboarding call booked!
Now I know what you're thinking, another call does nothing but waste your time… Okay, maybe it does take 30 minutes out of your day, but in the grand scheme of things, a quick half an hour will save you a bunch of time and effort in the long-run.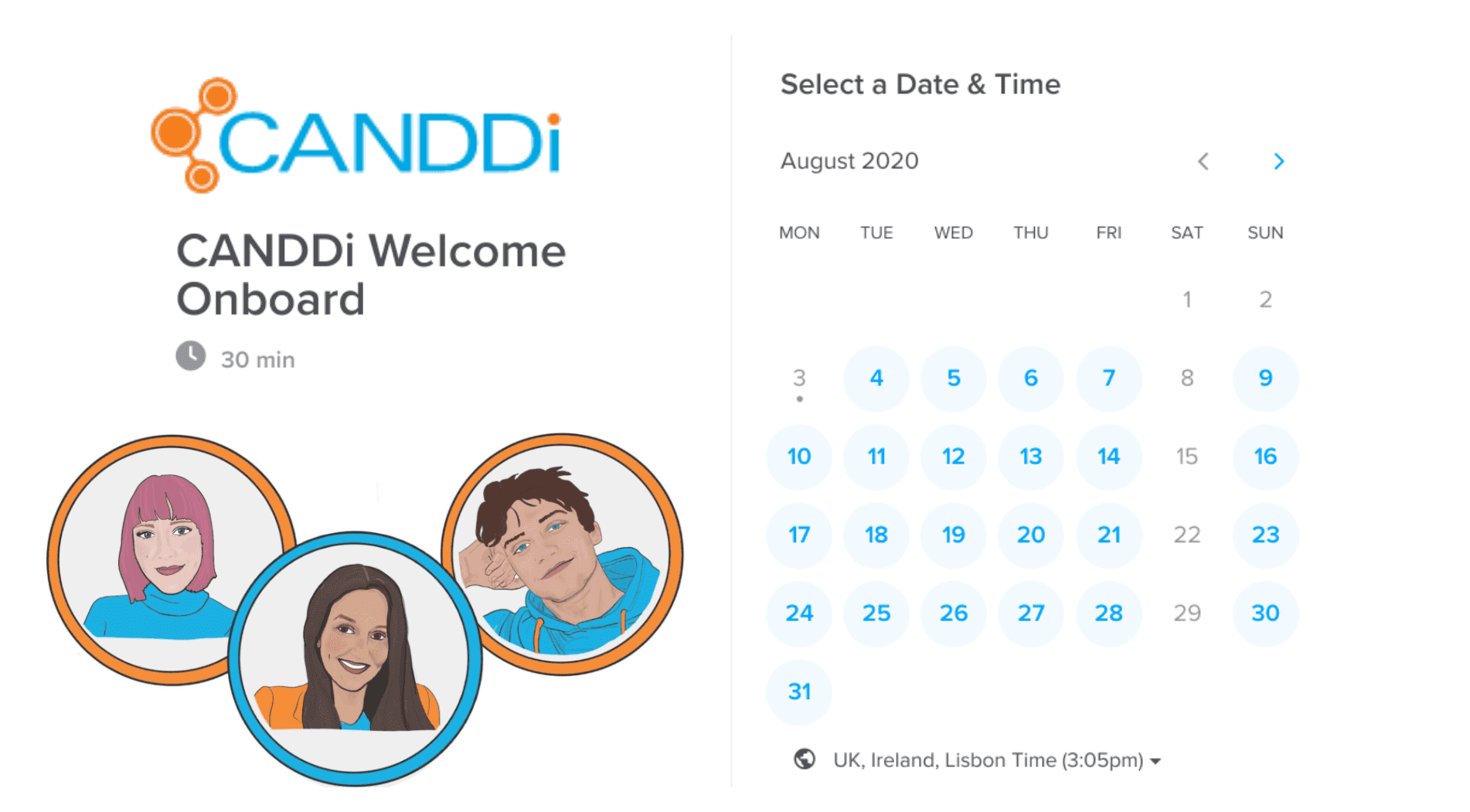 Why? Let us tell you:
It's the perfect time to ask any questions you have about our software. Even if you've a tool like CANDDi before, we can guarantee that there'll be features, hints and tips that you've not used yet. Which is part of the reason you signed up with us in the first place!
Let us show you our value. At the end of the day, this is your time, effort and eventually hard-earned cash that you'll be parting with. So it seems daft to not get to grips with all of the CANDDi benefits to make sure your marketing efforts are reaching their full potential.
There's an opportunity to get sound advice for your specific business needs. CANDDi doesn't offer a one size fits all solution, so let us run you through what will work best for you and your teams.
Get to know your account manager. I'm sure by now they're probably doing your head in, but all good relationships start with trust. That's why our Customer Success Team is so hands on and are dedicated to making sure you get the most out of your CANDDi experience.
Have your team involved. Maybe you've covered off the above already but you need an expert to show your team the ropes. That can be arranged!
All you have to do is schedule a call with our lovely team and get your onboarding call set up. No matter what your knowledge level is, your techy abilities or your busy schedule, the guys will always have something to help you.