CANDDi Email Alerts and Reports
As I'm sure you probably know by now, CANDDi's power lies in its ability to drill down into the individual information of your website visitors. But what's the point in having this data if you can't put it into action?
That's where CANDDi's email alerts and reports come in.
When you log into your dashboard, if you have a look in the Settings section, you'll be able to see the alerts section under the Site Management section.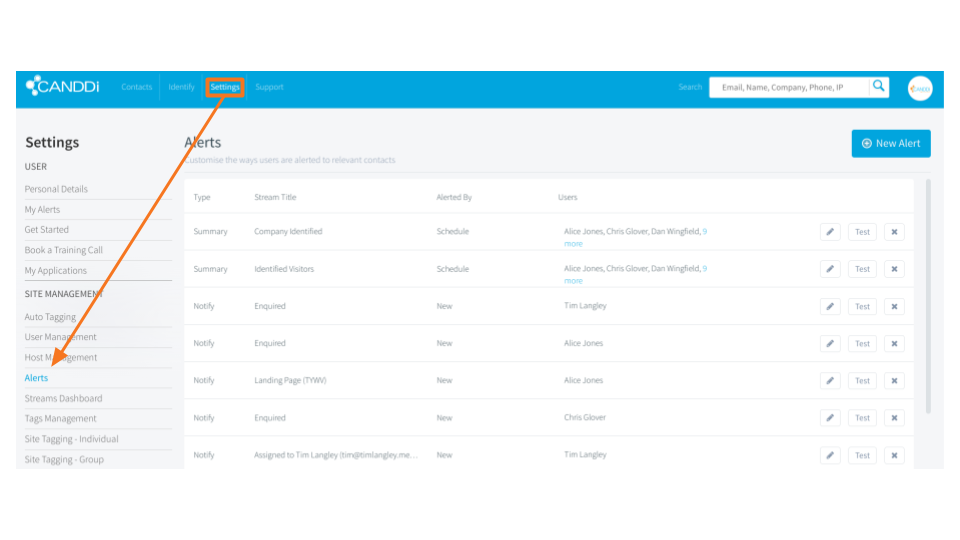 Here you'll see a number of alerts automatically set up by CANDDi to help you get the most out of the data you're collecting.
You'll notice a couple are listed as 'Notify' and some are 'Summary'. Your Notify alerts act in real-time, meaning you'll be notified with an email every time a new website visitor is recognised on your site, when they return, and when they fill in CANDDi Capture details. This will help you strike whilst the iron is hot so you never miss the perfect business opportunity again.
Your Summary alerts will be rounded up in your Nightly Summary. This will contain how many companies have been identified and your identified visitors.
If you want to make a new alert, click the 'New Alert' and switch to the Email Notification tab.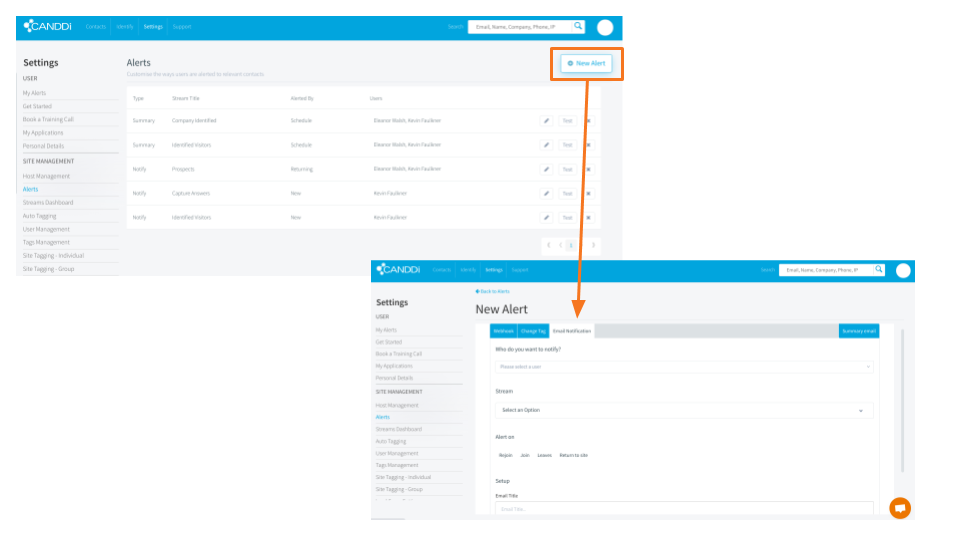 From here, you can select who you want to be notified when a new alert comes in, what Stream and when the alert takes place. We recommend that you use the Join tab so you're aware of everyone new coming onto your site.
To finish off, just give the email notification a relevant name for whenever the alert lands in your inbox.
If you've had enough of a certain alert, just click the small 'x' box on the right hand side of the alerts.
You should be good to go! If you need anymore help, just get in touch with support@canddi.com and our team will reach out.