Does all of a website need CANDDi?
Yes!
In order to track all of your website visitors and see a full picture of their journey, all of your site needs to have CANDDi tracking in place.
By not having CANDDi installed throughout your site, it is likely that not all visitors will be logged. A consequence of this is that some visitors may not be identified and not all information will be completely accurate.
We always advise using the CANDDi tracking check to double check everything is working correctly.
How to check CANDDi
Head over to your CANDDi dashboard.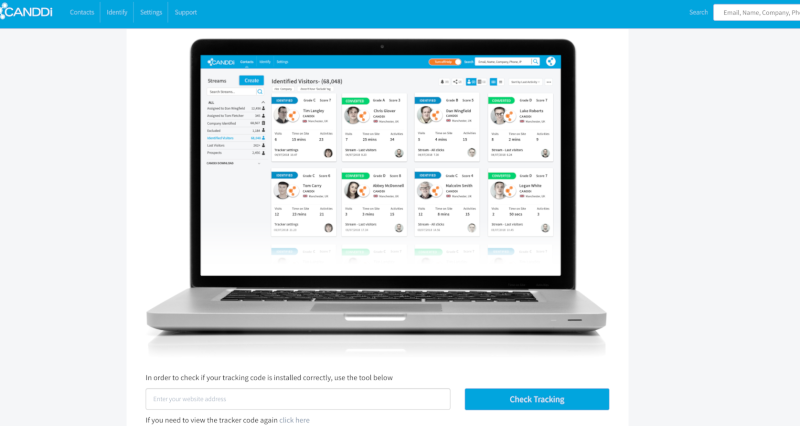 If your view looks like the above, your tracking isn't live. To double check, you can use the search bar at the bottom of the page to search for the web page you want to check for tracking.

If it doesn't look like this and you can see your streams and latest visitors, you're good to go!
But if you're still not sure, navigate to the page you want to check on in your browser, and right click on the page. From this, you should be able to click 'View page source'.
Click this and then press 'control + f' on your keyboard to bring up the search function. Search for 'CANDDi' and look at your CANDDi code. This should match your original CANDDi code.
If you've tried all of the above but still not having much luck, reach out to our team at help@canddi.com