The Impact of WFH on Working Women
The pandemic has had adverse effects on all of us. Whether it's health scares, furlough schemes or general anxiety about all of the changes we've seen over the last 18 months, it's not been easy.

So what happens when you throw the added upheaval of your work/ life balance as a result of extra care-giving duties?

And why has this fallen mostly on the shoulders of women?

In a survey conducted by Deloitte, out of the 400 women who took part, 70% are concerned that the disruptions to their life have stunted their career growth.

In STEM industries, women are already often on the backfoot, making it even more important to start mitigating the risks of a wider gender divide.

What does this mean for female employees and how can we ensure that doesn't happen?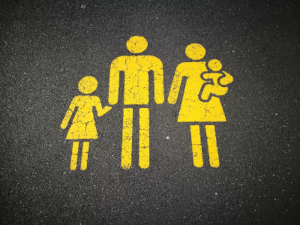 Make informed decisions
You'll use stats nearly every day to run your business, so why stop at workplace equality?
IFS statistics have shown that working mums are interrupted more during their working hours than working dads. As a result, this often leads to a drop in performance.
If you're not performing, you'll get overlooked, meaning women might start to lose out on promotions and be short-changed when their employers come to considering bonuses.
But what happens when your performance is out of your control?
This suggests that employers should re-evaluate how they manage these situations. Instead of making assumptions, it might be time to look at the effects of remote working by level.
Does your WFH strategy provide the same career benefits to the entry-level, mid-career, and executive strata? Regardless of gender?
Data will be the key to revealing any gap in your strategy, and hopefully drive businesses to become more data-driven with their evidence in HR practices.
If you're wondering why this is necessary, It's worth remembering that most senior decision-makers in UK business are middle-aged (white) men. How privy are they to these circumstances?
This makes the need for change all the more apparent.
Follow change from within
No doubt over the last 18 months there's been a whole load of internal changes within your business.
This can be quite tricky for bosses to handle when they're used to leading and implementing change themselves, but now more than ever, it's important to take lead of the change from employees instead.
Start by developing an understanding of how your workplace culture will translate to those at home. Just because everyone can join Zoom or Microsoft Team for a 10 minute debrief doesn't mean you've embraced a successful WFH culture.
Women working from home can no longer seize the opportunities of a quick chat whilst making their coffee that may lead to business or career development and networking.
Younger women also won't benefit from the everyday skills and coaching you acquire from simply sharing an office.
This all becomes compounded when employers assume WFH means 24/7 availability.
Being sat at the kitchen table all day does not mean we have any more spare time than being at work. Women often have less valuable time as they're starting to burn the candle at both ends.
So instead of expecting, perhaps employers could look to see how they can lighten the load.
It's not that female employees are trying to shirk responsibilities, but just be recognised for their efforts.
Address existing pay gaps
As a result of the above points, women have been more likely to lose their jobs.
It's also reasonable to predict younger workers will be the worst affected as they are the majority of the hospitality, retail and arts sectors workforce.
Given the existing graduate recruitment crisis, that will leave many more women without work, who have invested heavily in their futures. This will no doubt result in further under-representation, particularly in the industries that need them the most.
This leaves it looking likely that gender pay gap reports will reflect widening inequalities going forward. For how long, nobody knows.
Employers will want to fully understand and explain such inequalities, especially as gender equality is increasingly important for PR purposes.
Yet the idea that hiring and promoting women for better PR highlights the need for equality all the more.
Working women and working mothers are more than just a PR claim. They are often overlooked and overshadowed, with the ongoing pandemic threatening to consolidate this for good.
For businesses still struggling from this health and economic crises, these suggestions may seem unrealistic and unnecessary.
However, given that an era of change is inevitable, leaders have two choices: to proactively become a part of change, or to go with the flow and see what happens.
Yet surely acting now to secure a more productive, engaged and diverse workforce has to be worth a couple of uncomfortable conversations.