CANDDi Wins Happiest Users Award!
CANDDi has been awarded with Crozdesk's Happiest Users Award.

We're super excited about it since as one of the biggest Business Software vendor lists, we reckon they know what they're talking about!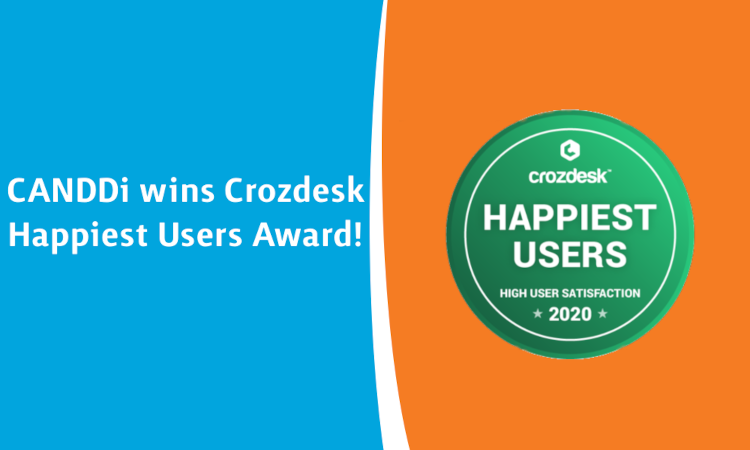 The shiny Happiest Users badge (which we will be proudly displaying wherever possible, so apologies in advance…) is awarded to companies which have overwhelmingly positive responses on the Crozdesk website. Only around 10% of solutions ever receive this accolade, so we're very proud of the recognition.
Crozdesk is one of many user-driven review platforms CANDDi is a part of. We really believe in keeping an open dialogue with our customers, and giving them as much opportunity as possible to provide feedback. It's all about working together to build an even better product, so you can also find us on Capterra, Sourceforge, and G2.
As for why we got the award, well… we place HUGE emphasis on giving our users the best experience possible. That isn't just empty PR-speak either; there's a reason we offer unlimited, one-on-one training and support despite the vast majority of our competitors opting for a more hands-off approach.
Could we save a bit of money if we simply automated our sign-up process and abandoned our users to muddle through on their own? Absolutely! But since every business has their own specific quirks and needs, we'd never be able to deliver the kind of tailored that support our Customer Success humans do. Not even with a million clever bots!
Now, that's quite enough of blowing our own trumpet for one day. But if you aren't yet a CANDDi user and would like to join the ranks of our (now award-winning) happy users, why not sign up for our free trial?