Get 6 weeks of CANDDi for… free!
I know what you're thinking, is December really the best time to get involved with something new?

Well, why not?

Usually, our CANDDi free trial runs for 30 days, but we've been thinking... Why not extend this for the Christmas period?

All you have to do is register your interest, get your CANDDi code and paste it onto your website! Leave the rest to us.

Over the next 6-8 weeks (pretty much double our current trial length) CANDDi will monitor your website visitors while you kick back with a Baileys or a mince pie. Or both.

So, how do you make the most of your free CANDDi data?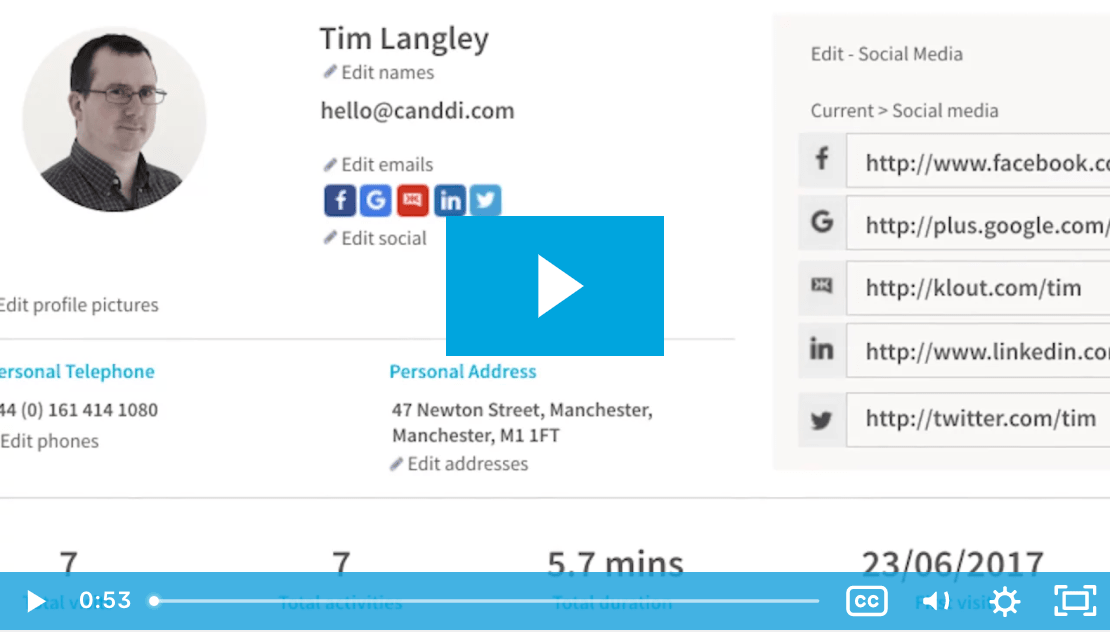 The good thing about starting your free trial now is the low-maintenance aspect.
You can get your tracking code live, go about your festive business and hit the ground running come 2021.
When you're ready to get started in the New Year, you can book in for your onboarding/ training feeling fresh, and also happy in the knowledge you've got a considerable amount of data to analyse.
You'll also feel pretty smug too.
If you'd put it off until January like you originally planned, you'd only be seeing marketing results in February. That would be nearly a quarter of your year wasted already.
So, to kickstart your New Year, follow our little tricks below:
1. Listen
I know we literally get paid to prove to you how fabulous CANDDi is, but we're not trying to pull the wool over your eyes.
We want you to love CANDDi as much as we do, that's why we put so much effort into our onboarding process.
Some might call us needy, we just call it thorough. You'll have a dedicated account manager who'll be with you every step of the way.
They'll probably pester you for a couple of training calls, but ultimately they're for your benefit, not ours.
We also don't beat around the bush. If we think you could be doing something better, or maybe you're doing too much, we'll tell you. Everything we do is for you (cringe), so please just trust us!
2. Talk to us
Once you've listened to us give you the CANDDi chapter and verse, don't be afraid to speak out!
We're the experts in CANDDi, but you're the experts in your business. And that's what's important.
CANDDi isn't a one size fits all software, so we're more than happy to adapt to what works for you and take onboard the things that don't. You learn from your mistakes after all!
3. Try everything
We have loads of great features, so why not try them all? That's not to say they'll all work for you (although they might do, yay), but better the devil you know!
You can't make an informed judgement on something you haven't experienced. That's why we offer you full-feature access, not just a managed trial.
When you're having a play around with CANDDi, every piece of data collected belongs to you. None of the results we show you has been dressed up or curated, you're guaranteed a true experience based on real, relevant and reliable data.
We also integrate with your email activity, live chat, downloadable files and static forms.
During your trial, you'll be able to set up every single one of these integrations so you can see what works best for you.
Every tool and feature is at your disposal, so you can get an idea of how effective CANDDi will be for your business.
At the end of the day, the most expensive software is the one you don't use. We don't want you to fall into that trap!
And with an extra couple of works worth of FREE valuable data available, why not just give it a go? Sign up here.