6 Tips to Pull Your Cold Visitors Into Your Sales Funnel
There's nothing better than seeing the results of your outbound marketing efforts. You've identified a need in your niche, and you've come up with a robust product/service solution. You've identified the right audience, you've kickstarted your campaign, and now you're enjoying the cha-ching sound of sweet revenue.

But this is not always the case. You may find that your campaign is still underperforming or not making cost-effective use of your marketing budget. This is usually down to being unable to reach the right audience. To arrest this situation, you have to look for cost-effective ways to make your solution visible to every possible potential customer; in other words, cold visitors.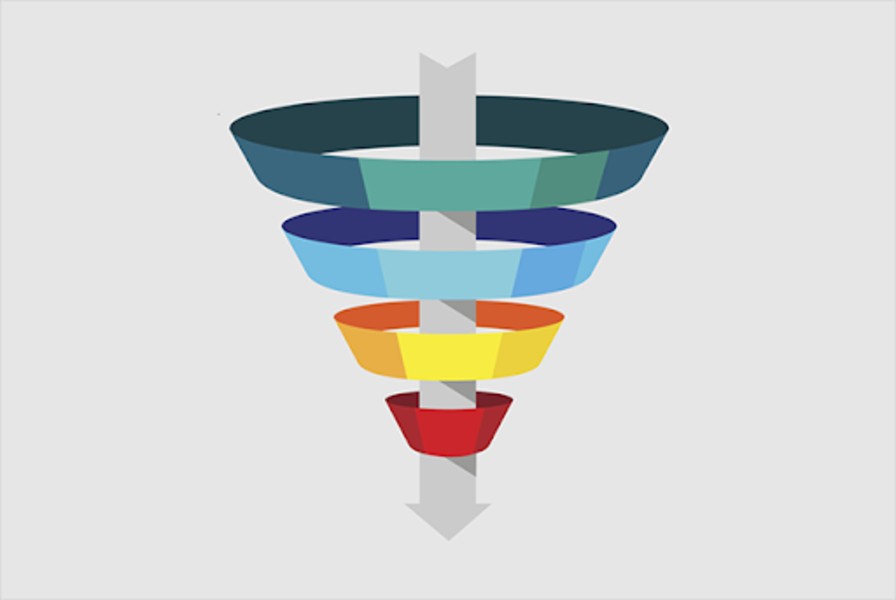 What is a cold visitor?
A cold prospect is essentially someone who ticks all the boxes of a qualified buyer but hasn't had the chance to interact and engage with your brand correctly. In other words, they could be interested in your product/ service, but they know almost nothing about your brand. So what does cold traffic conversion mean? It's the strategies you need to lull these cold prospects into your funnel, and hopefully, all the way to the sale.
Cold lead advertising is undoubtedly not an easy feat. However, we've outlined six tips that will help you bring cold visitors into your funnel and convert them into hot leads.
1. Use live chat to make the first interaction with a cold visitor.
Most of the time, visitors will bounce straight off your website when they can't easily find what they're looking for. You can reduce this drop off by seizing their experience early on and guiding it.
You can do that with robust live chat solutions. Create a live chat strategy that combines a resourceful chatbot sequence and a real human representative. Your chatbot sequence should answer critical FAQ issues that will help visitors maximize their experience. If the chatbots are unable to solve their problem, it can transfer them to a human representative.
To boost the effectiveness of your live chat strategy, you can set page-specific bot sequences for each of the pages a visitor may land on while browsing your site. For instance, your products page could have a bot that engaged visitors with a pricing FAQ. You can apply this strategy to other site pages, including specific promotional blog posts, and more.
2. Deploy a fun and creative lead magnet to capture their information.
You don't have any data on cold prospects to glean insights on what kind of content or product/service might appeal to them. However, you know that they have some interest in your brand, or they wouldn't be on your sales funnel website. This is more true if you're running targeted ads or using SEO to rank for relevant traffic-boosting keywords.
The best thing to do at this point is to get their information using a fun and engaging lead magnet. Because you know nothing concrete about their specific interests, don't make your lead magnet offering too specific (you can only successfully do this for an audience you have data on). Instead, use this as an opportunity to gain insight into what their interests are.
Consider creating a lead magnet that gives some valuable information or product freebies related to your products or services. For example, custom writing service review companies like Best Writers Online and Online Writers Rating can make a lead magnet titled "100 Reasons Your Writing Agency Is Not Working." They can give this out in exchange for the cold visitor's email, phone number, and so on. With further interaction, they'll be able to glean exactly what kind of writing service the prospect is interested in so they can recommend relevant reviews and services.
3. Set up a giveaway contest to grow your email list.
Contest giveaways is not a new marketing strategy; however, it doesn't always work out if you don't have the right people participating in it. You can use contests on your brand's social media pages to drive engagement and to encourage people to opt into your email list. However, make sure that the rules of the content help to filter out unrelated or counter-productive leads.
There are so many kinds of contests you can run: hashtag contests, timeline contests, best comment or comment like contests, and much more. An open-source eCommerce platform like Bagisto could run any of these contests. The winning prize could be a free admission to use their open-source platform or significant discount code.
Contests are a great lead collection, and ultimately, a lead conversion strategy, regardless of your business niche or industry.
4. Send cold emails.
Maybe it's because there's an ugly statistic surrounding this marketing strategy, but marketers and business owners tend to shy away from it. But in cold lead advertising, email outreach still works. You just have to be sure that you have something worth offering and send these emails to the right people.
Your email outreach campaign should be offering an innovative solution, addressing a problem the recipients don't even know they have, exhibiting your laser-focus unique selling proposition, and more. You should already be clear on your recipients' issues and the solutions they need before you craft the first email. To ensure your audience is accurate, you can use a number of free tools for finding emails to curate the right emails.
Always use personalization in every email you send, offer help, keep it brief, and include a call-to-action. Avoid cookie-cutter or one-size-fits-all emails and follow up twice at the most.
5. Show your worth as an authority/thought leader.
To be perceived as a thought leader, you/your brand has to have an easy-to-track trail of valuable resources that can educate your audience.
This tactic could happen in any number of ways. You could run a robust and reputable blog. You can have premium brand content on other authority publications/websites. You could build your speaking portfolio at industry meetups or networking events. You can make yourself available for interviews and panel discussions on niche-specific podcasts and share valuable and engaging information on relevant groups on different social media platforms.
Having this premium kind of clout builds your trust and credibility. This marketing strategy is indirect, but it helps to significantly boost the chances of cold prospects and brands reaching out to you for advice or collaboration.
6. Sound the horn with your current customers and network.
Referral programs are still gold if you do them right. In this case, your current customers are your mouthpiece. Leverage your existing customer base to reach out to their friends, families, and people in their network. If your brand is treating your customers right and solving their problems comprehensively, they'll have no problem advertising your company to anyone. And because they are essentially walking testimonials, this makes the possibility of conversion much more possible. Of course, it helps to offer them and the referrals some benefits via the referral program.
You can do this with other businesses in your industry as well. Reach out to companies in your industry that are non-competing and sell complementary products/services. This collaboration will gain you more customers from their customer base and vice versa.
Final Words
Cold prospects are a tricky bunch, especially with your competitors knocking at their door too. The tactics on this list will help you inject value and creativity into your marketing efforts. You will stand out from the crowd in a way that can attract and keep these prospects from the moment they land on your sales funnel website.
Aaron is a writer for Best Writers