We're getting smarter with company data to help you sell more
Unlike web analytics software, CANDDi is all about understanding the individual people who visit your website. It's what we excel at, and why so many businesses trust us to enhance their sales and marketing strategies. But when a new visitor comes to your site we have no details about exactly who they are. With today's update, we can tell you a whole lot more about these visitors.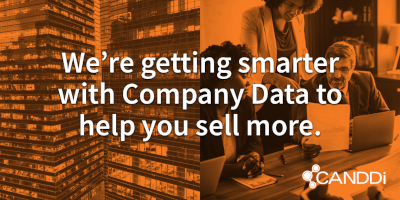 In the past, we used a new visitor's IP address to – where possible – let you know what company they came from. For example, it someone using the IP address 185.108.171.172 visited your website, you'd know they were from CANDDi (or at least browsing the web from our office).
But that's not much use on its own if you then have to go and do your own research about what the company visiting your site does, and whether they're likely to be a good fit for your product or service.
So, now CANDDi will not only tell you a company name, but where it's located, its head office address and telephone number, what the company does and the industry it serves, the size of company, and more.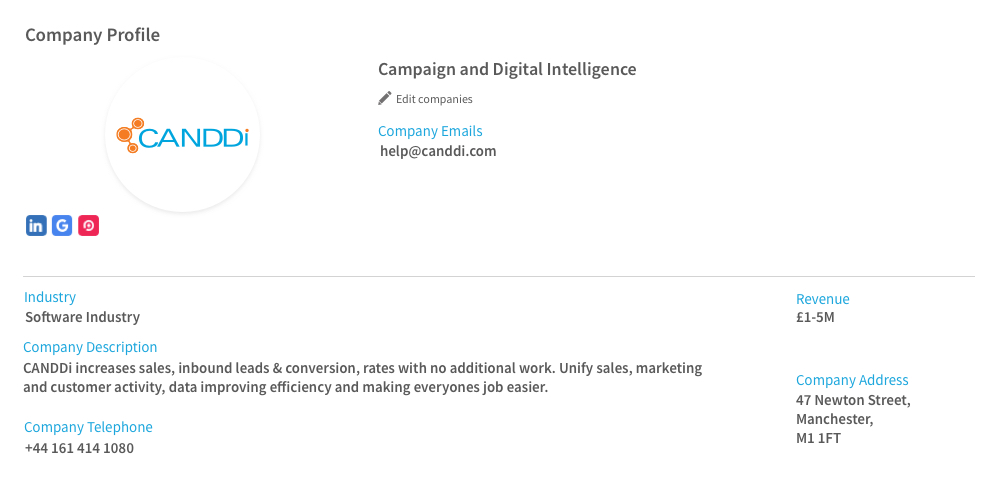 This is a lot more useful for your sales team when they assess potential prospects using CANDDi. Until they engage with you, we won't know whether it's the CEO or the cleaner visiting your site, but we generally find that it's likely to be the kind of person within the organization who would be interested in you anyway.
It's worth noting that we can't always identify what company an anonymous visitor works at. If they're visiting your website from home, on their cellphone or via a VPN, their IP address won't give us any clues. However, our new company information will help you make sense of 63% of anonymous visits.
CANDDi and account-based marketing:
Our new, advanced company information feature is a step toward what's next: helping you use account-based marketing techniques with CANDDi.
Account-based marketing looks at organizations as sales prospects, rather than just individuals within those organizations. This helps you get smarter about how you cater for everyone involved in the purchasing decision at a company.
CANDDi will soon display information about interest in your website from across a company – not just individuals themselves. If several people from a company visit your site, that's a strong signal there's real interest, and you'll know all about it.
Here's a sneak peek…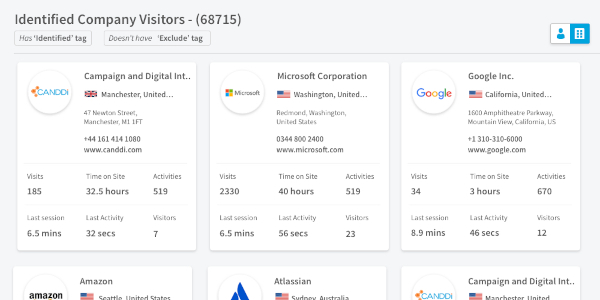 Using account-based marketing? Let us know how CANDDi can help you