Removing Uncertainty from Sales, Marketing & Lead Generation - Part 2
In Part 1 of "Removing uncertainty" we discussed how to de-risk sales, marketing and lead-generation at the top of the sales and marketing lead generation funnel.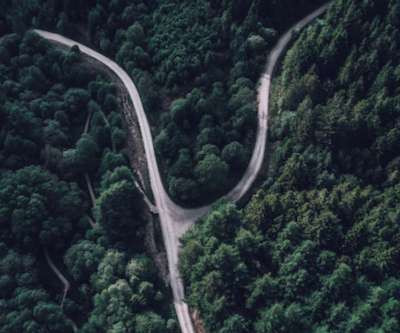 In Part 1 of "Removing uncertainty" we discussed how to de-risk sales, marketing and lead-generation at the top of the sales and marketing lead generation funnel.
Believe me when I promise you'll be blown away with how your results change when you review the value of you lead generation based on how close the profile of 'prospect x' is to your perfect prospect profile.
It will also radically change how you prospect to begin with.
Data purchase, email campaign structure, email messages, lead generation sequencing, lead chasing effort, prospect communication, what lead magnets you use…everything you need to do to attract your perfect prospect becomes crystal clear.
- You'll start to see new competitors emerge, your real competitors.
- You'll see current competitors disappear.
- Perfect prospects will find it easier to find you.
You'll discover you can do so much more, with much less because instead of hunting every animal in the forest, you're now only looking for rabbits! (No rabbits were hurt in the writing of this copy)…
You've also gain a greater chance of closing – fast!

Today, we're sharing the ways in which your sales and marketing teams can regularly test the 'hotness' of your prospects irrelevant of where they are in your sales pipeline.
You can even, test the 'hotness' of totally new prospects by comparing to the profile of a perfect prospect. (Hint: There is a way you can give your CRM superpowers… resulting in no-effort required, better leads. Talk to us if you want to know more)

So, how can you really remove uncertainty and nurture leads before, during and after you've made contact with them?
- You might have your lead generation teams looking email marketing clicks,
- Perhaps you're using white paper downloads as an indicator of increased interest levels
It's for you to decide what actions constitute the behaviours of a hot lead, increasingly commonplace is website tracking that enables you to:
- Know that the prospect is looking at your pricing page,
- Know when the prospect spends a certain period of time on your website
The removal of uncertainty in this context is empowering.
Sales orders on a plate? Not quite, but almost?
The lead 'profile' is exceptionally valuable in terms of telling your sales team everything they need to know about the prospect. Being in-touch with your digital-touchpoints primes your sales team to make contact at just the right time, with just the right message, with just the right person.

But seriously, think about your lead nurturing process.

If you've got your perfect prospects in your pipeline, the last thing you want is to burn the opportunity.
Call too early, call too late, call blind or with no insight and the opportunity is easily lost. Even on email, it's easy to abort the sale by simply just getting it WRONG.
Working blind is dangerous and is harming your sales.
Lead nurturing is key, keep the lead warm, save it until the time is right. Knowing when the time is right is the secret behind smarter sales and is too expensive to ignore.
It's the reason why at CANDDi we have "Marketing Qualified Leads" and "Sales Qualified Leads"
The two most precious commodities in sales are:
- Your leads and;
- Your time.
Good quality sales and marketing leads for perfect prospect profiles are exceptionally precious. We've all heard of Rubbish in = Rubbish out, but smart sales lead organisations shifted from that years ago, and you should too.
Feeding the sales team high quality sales leads, at the right time, in a closed and controlled sales process where cause and effect can be closely managed, refined and improved is an exciting and profitable position.
And it's the key to consistent growth, minimising risk and maximising sales.

We've rebuked traditional sales mentalities and will continue to disrupt – sales doesn't have to be difficult, risky, costly, stressful or hit and miss.
With the right foundations and a sales and marketing lead generation process that has specificity, consistency and value at its core, then you're well on your way to low risk, high reward sales and business growth.
Discover how canddi can help remove uncertainty from your sales and marketing process today.