Four Form Ideas to Increase Your Leads
Here we're taking a look at getting more creative with the web forms used on your website. The "Contact Us" form is a given on any site, but how do you expect to truly increase your conversions without thinking about ways to incentivise visitors to engage? We've broken down four ways that might get you to start increasing those numbers!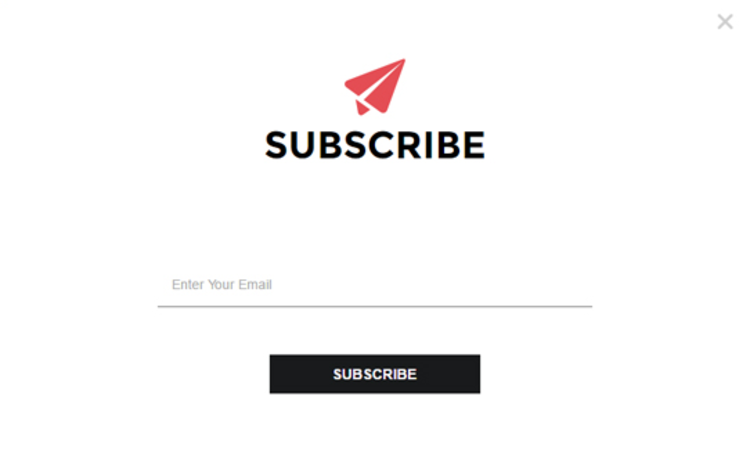 We've previously explored and dissected the simple web forms used on most websites (if you haven't read it, check it out here). However that was aimed more at those of us tucking them away in dark corners of websites (if at all) where they barely see the light of day - or the light of sales should I say.
So with this post, let's go a layer deeper and look at some more technical or "strategic" web forms that increase the chances of conversions for you and your business.
Subscriber Forms
We didn't include subscriber forms in our last list, as they're not for everyone. Subscriber forms are without explaining the obvious, for those companies sending out content via email consistently enough to warrant subscribers.
Even if you don't send much out by email yet, it's still a good way to build up an organic subscriber list who have decided they like your existing content enough to subscribe!
Offer Forms
Part of the magic of software like CANDDi is that you can tailor your forms based on dynamic segments of your web traffic.
As an example, running Adwords campaigns to drive traffic. What better way to increase conversions than inserting a "Discounted Offer" form specifically for these click throughs?
Think creatively about what you can offer and provide incentive for leads to pass on their details.
Booking / Schedule Forms
If you have an active sales or consultative process with new leads or contacts, why not introduce a form that incorporates a data and time selector to get back in touch?
Smart contact forms offering choice lets someone feel in control. It can also pay dividends for you knowing a lead is more likely to respond or be receptive to a call when they're expecting it
Gated Forms
Great for the content rich websites that really do provide value in the information they're sharing. If you're producing high quality content for anyone to read but want to capture the really "hot" prospects you're more interested in engaging with, implement a form that will enable readers to access the Grade A stuff. The benefits of these end up being two fold:
You gather the details of visitors truly engaged and interested in your knowledge and/or product
It validates that the content you're sharing is suitable to the market you target

There are a lot of options for web forms. Something you'll constantly hear us bang on about is making you sure you "test, test, test!". Without testing and analysing you won't know what truly works or how to achieve better results.
Go test out some forms ideas, generate engagement and get creative with capturing your targets!