How to Set Up CANDDi's Gmail Plugin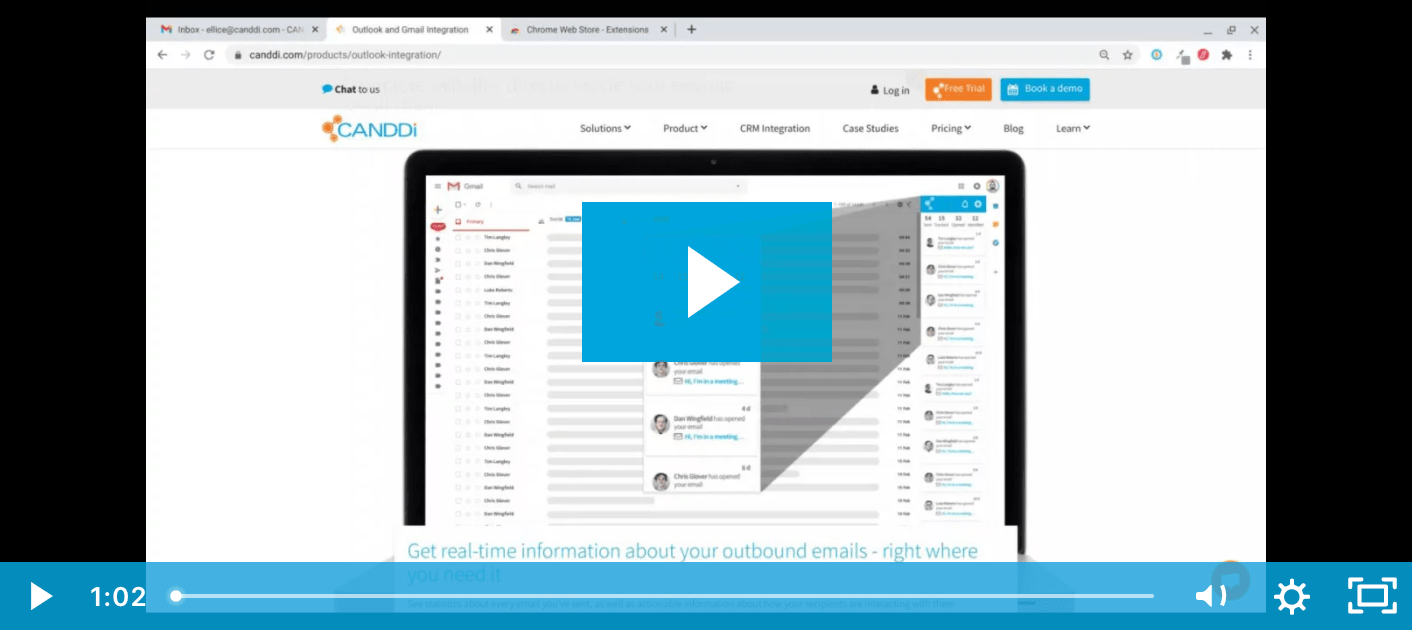 What is the Gmail plugin?
CANDDi's Gmail plugin allows you to see in real-time the email recipients engaging with your one-to-one emails.
This includes who's opening them, and who's clicking on any links within them. The benefit of this is that you know who's an active lead, but also, once a recipient has clicked on one of your links, they'll be recognised by CANDDi.
This means that on every single return visit, CANDDi will identify it's them. Hot leads for nothing!
How to install
It's a much simpler process than you'd think. Our guide above will show you how to install the plugin step-by-step, as well as what information you'll be able to see once it's installed.
If you're looking to switch the plugin off, it's as easy as a click of a button. You can see more on that here.
If you're experiencing any problems with your plugin, check out our gmail troubleshooting support.
Hopefully things should be running smoothly! But if you need a hand getting set up, just let us know at help@canddi.com