CANDDi User Types: What Do They Mean?
You may have noticed that different CANDDi levels of CANDDi users within your account. Well, user type determines which actions a user can take, and how much of the data in your account they have access to.
If you're wondering which type of user you or your colleagues are, here's how to check:
In the CANDDi Dashboard, head to 'Settings'
Click on 'User Management'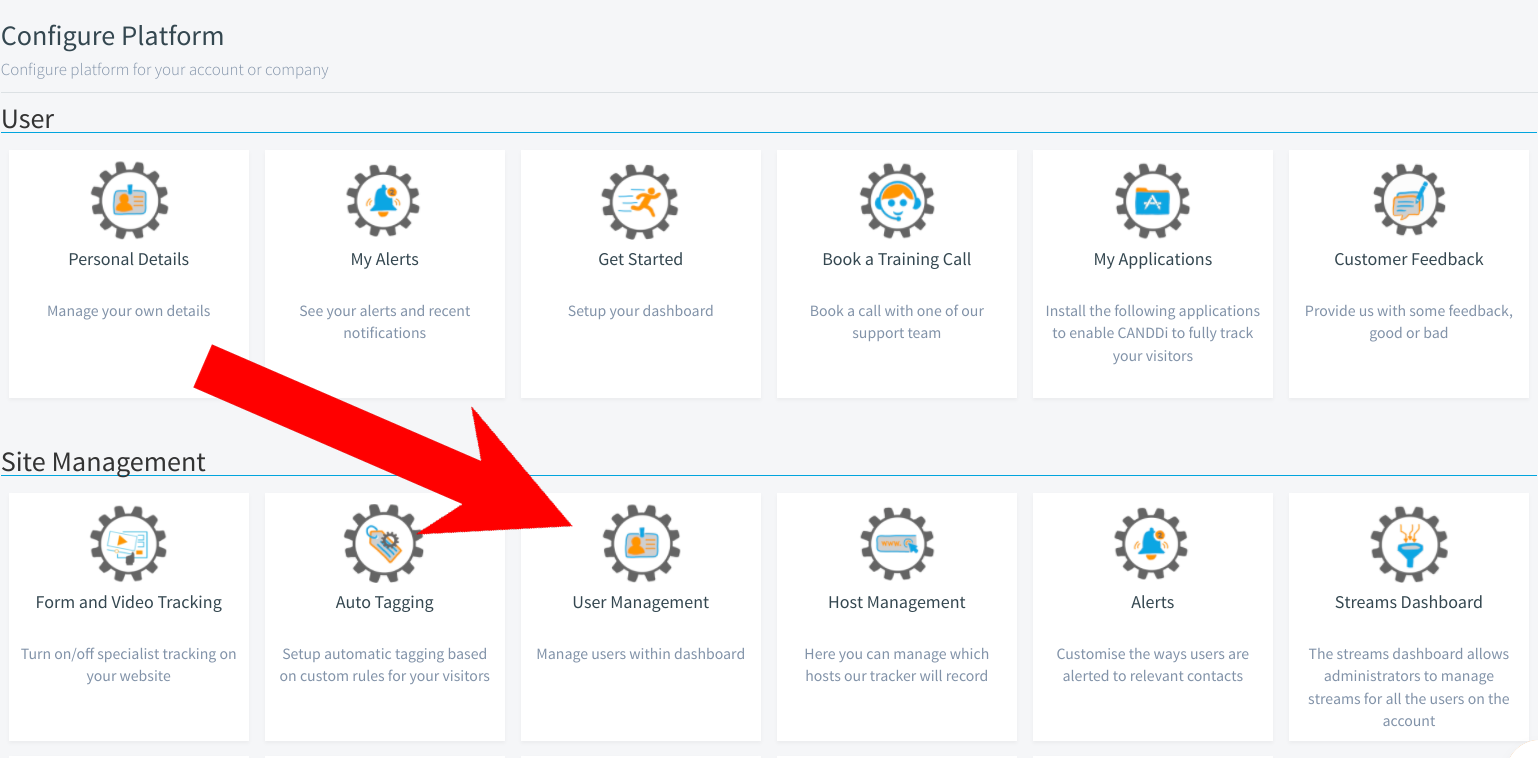 Here, you'll see a list of all users within your dashboard, along with their user types. So, let's look at what CANDDi's three user types mean:
1. Admin
The Admin user level is for those who are looking to "administer" the CANDDi platform. They have access to all data within the dashboard, the functionality of all the user levels combined, and the ability to add new users and change their user types.
2. Sales Person
A Sales Person user has access only to information they need for their prospecting process. They'll have access to identified contacts in CANDDi, but only those in Streams that have been explicitly shared to them.
3. CANDDi User
The User level has the same functionality as those with Sales People level in terms of what they can view, with the added bonus of having access to all contacts in CANDDi. Users of user level will be able to create new streams and add alerts to the streams created.
The CANDDi User level is a good option for managerial positions, perhaps sales & marketing managers, who are looking to target certain demographics of customers, whilst also keeping their eyes on website analytics.
Have any more questions? Contact us at help@canddi.com or and we'll be able to talk them through.