8 Must-Have B2B Lead Generation Tools for Small Businesses
Are you in the business-to-business (B2B) sector and looking to increase your customers? Start by choosing the right B2B lead generation tools to boost your sales efforts. B2B lead generation tools efficiently identify and nurture potential leads, ultimately driving sales and revenue. They are the technology you need to enhance customer connection in the B2B space. As your business grows, managing leads manually becomes increasingly challenging. Lead generation tools can handle larger volumes of leads, ensuring that you take advantage of growth opportunities. What are the must-have B2B lead-generation tools for growing your business? Here's a comprehensive review to help you find the best option.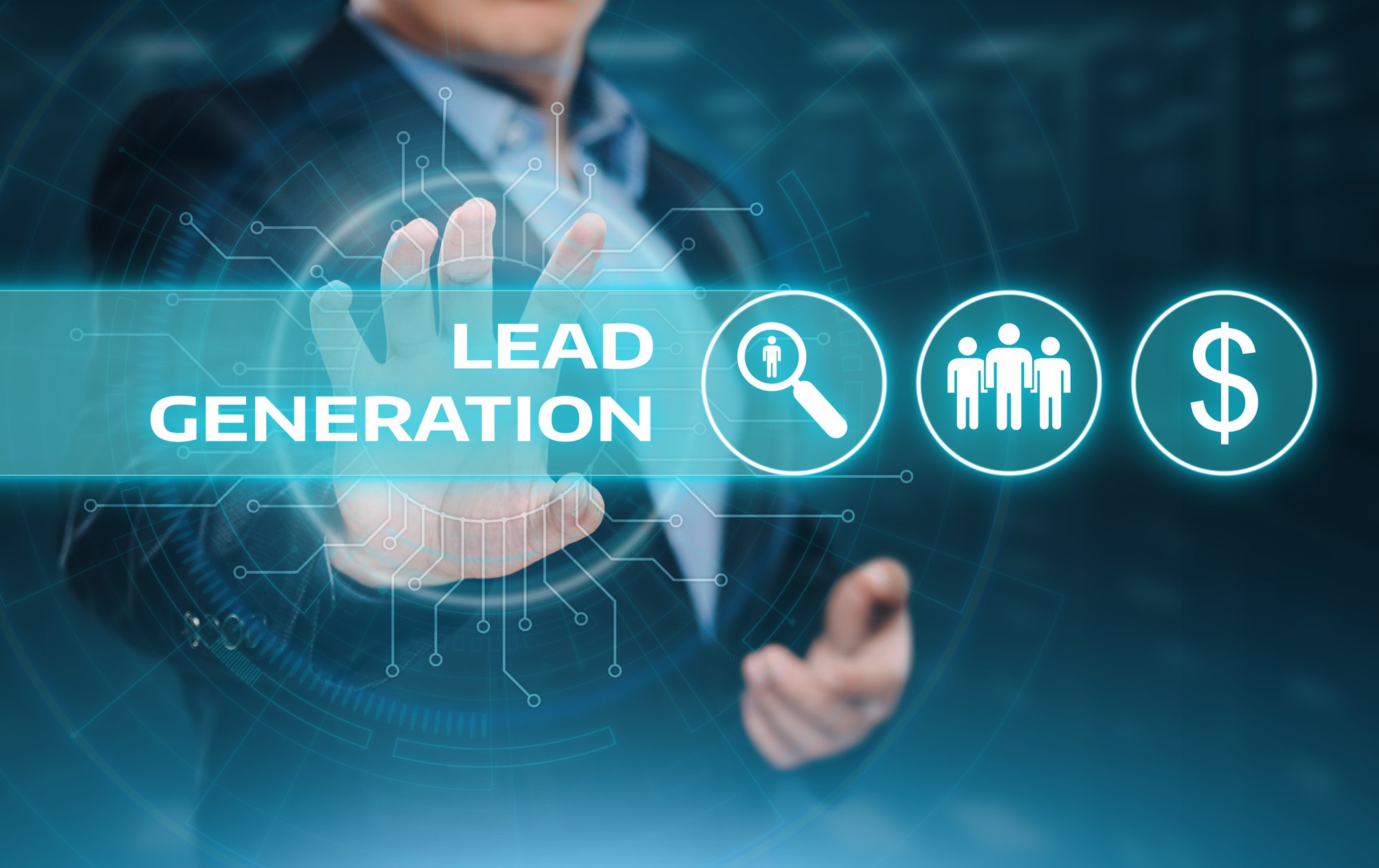 1. CANDDi: Track, Identify and Nurture Website Visitors
One lead generation tool that's making waves in the B2B space is CANDDi. CANDDi is a supercharged alternative to Google Analytics, especially when tracking web visitors.
Now, you may wonder how CANDDi compares to Google Analytics. While Google Analytics gives you the big picture, CANDDi zooms in on individual interactions. It turns anonymous web traffic into real, actionable leads. That level of personalization Google Analytics can't touch.
So, what makes CANDDi stand out among the best B2B lead generation tools? It gives you a detailed view of who's visiting your website - we're talking about company names, contact info, and even the specific pages they're checking out. This kind of info is gold when it comes to tailoring your outreach.
Plus, CANDDi gives you real-time alerts. That means when a hot lead shows up, you'll know ASAP. No more missed opportunities for generating more quality leads.
CANDDi uses smart algorithms to score leads, helping you focus on the ones with the most potential. Given the significant improvement in lead scoring and targeting, you'll make better use of your marketing resources.
And don't worry about it being difficult - the interface is super user-friendly. It presents the info in a way that's easy to understand, so you can make smart decisions without getting overwhelmed.
And if you're using CRM systems or marketing platforms, CANDDi's got your back. It integrates smoothly with CRMs like Hubspot and Salesforce, ensuring those valuable leads don't slip through the cracks.
2. LinkedIn Sales Generator: Generate More B2B Leads on LinkedIn
If you're not using LinkedIn to generate leads, you're leaving money on the table. LinkedIn is the world's largest professional networking platform, with over 830 million members. That's a lot of potential customers!
But the secret to maximizing LinkedIn for B2B leads is to know how to find and reach the right people. That's where LinkedIn Sales Generator comes in.
LinkedIn Sales Generator is a powerful tool that helps you find and connect with your ideal customers. It's easy to use and affordable, and it can help you skyrocket your sales.
Here are some of the benefits of using the Linkedin Sales Generator
Advanced Search LinkedIn is a sea of B2B leads, but you want industry-specific leads. Using the LinkedIn Sales Generator allows you to narrow your search to find high-quality leads. It improves your prospecting efforts by allowing you to focus your search on your buyer persona profile. You can filter out the best leads by searching for leads based on criteria such as industry, job title, company, skills, location, and more.
If you want successful results when using B2B lead generation software, make sure you learn how to prospect leads. This also applies when you're searching for leads on LinkedIn. If your starting strategy is effective, you can bank on finding more high-quality leads for your business.
So what are you waiting for? Sign up for a free trial of CANDDi today and start generating more leads and closing more deals!
Lead Scoring Lead scoring is an essential component of successful B2B lead generation strategies. Ensuring the leads you're gathering are highly likely to convert can save you time and costs.
With LinkedIn B2B sales generation, the LinkedIn Sales Generator covers you. It can help you score leads based on their likelihood to convert. In return, your tea can focus attention on the most promising leads.
InMail If you have used cold emails in your outreach campaigns, you likely know they can be intimidating. On average, cold email gets a response rate of between 2% and 10%, which is low if you're looking for quick results.
LinkedIn inMail outreach has become a better solution for many businesses and professionals. Its targeted and personalized approach can allow you to build stronger connections with your audience.
But a significant part of success with LinkedIn involves automation, and that's why tools like the LinkedIn Sales Generator can be helpful. Rather than sending messages manually, you can use this software to send personalized messages to hundreds of people. Some of these people might not even be your connections.
3. HubSpot CRM: Manage Your B2B Leads and Sales Pipeline
It isn't easy to talk about B2B lead generation tools without mentioning HubSpot. Hubspot earns many credits for standing out as an effective tool for managing B2B leads and sales.
According to BackLincko, the top-ranking SEO blog, HubSpot has over 113,925 customers. Most of HubSpot's customers comprise businesses in the B2B world and professionals from various industries.
HubSpot has a range of free tools to help you build your lead generation strategy. But if you maximize its potential as a lead generation software, you'll need to commit to a paid plan.
Like Cindii, HubSpot has tons of amazing features to help capture and nurture leads. One of its helpful features is lead scoring-It can help you identify which leads are most likely to convert.
Another reason many big businesses may choose HubSpot is to track emails. This is a great benefit because you know which leads opened your emails. You can also visualize the sales process to see how your leads are faring in your sales funnel.
The best thing is that you can integrate with other B2B lead generation software to support your strategy. For example, given that it can't track website visitors, you can integrate it with CANDDi to create a unified process that boosts sales.
4. Salesforce CRM: Comprehensive Lead Generation Tool
Salesforce CRM is another tool with most of the benefits of stellar B2B lead generation software. Imagine it as the Swiss Army knife of B2B lead generation. It's loaded with features that make it a standout choice for businesses looking to expand their customer base.
One of its major strengths lies in lead generation. It's not just about finding potential customers but also about nurturing those relationships. Salesforce streamlines this process, ensuring no lead falls through the cracks. It can be the dedicated assistant that helps you keep track of every promising contact.
Besides, Salesforce benefits go beyond improving lead management. It's equipped with a powerful opportunity management system. You can seamlessly track and progress potential deals through the sales pipeline. It's a game-changer for businesses wanting to convert leads into revenue.
And let's talk about customer service, where Salesforce really shines. Once you've turned a lead into a customer, it gives you the tools to offer exceptional support. It's similar to HubSpot, which also helps keep customers for the long haul.
5. Outreach: Improve B2B Cold Emailing
Cold email can be challenging, but it's one of the best B2B outbound marketing strategies. It's crucial to find effective ways to leverage it to make the most of it. One standout solution in this regard is using Outreach.
Outreach is a powerhouse when it comes to B2B email lead generation tools. It can enhance your cold email efforts and take them to the next level. You not only send out emails but do so with precision and strategy.
One of its standout features is lead prospecting. Outreach doesn't just send emails blindly. It helps you identify and target the right leads, ensuring that your messages reach the most relevant audience. This is a game-changer in the world of lead generation.
Outreach is also a fantastic tool for account-based marketing. It allows you to create highly personalized and targeted outreach campaigns catering to high-value accounts. This level of customization is crucial in the B2B space, where personalization can make or break a deal.
Visitor tracking and IP tracking are also within Outreach's wheelhouse. This means you can monitor who's interacting with your emails and track their online behaviour. It provides invaluable insights into lead engagement and helps tailor your outreach strategies.
6. Close: Versatile B2B Marketing Software
There are many B2B lead generation software out there. But, in most instances, you need a few to supplement your needs. In such cases, versatile options like Close can be a great choice,
Close offers a comprehensive suite of tools to empower businesses in their lead-generation journey. Its capabilities extend beyond mere lead acquisition. It's also a dynamic solution for generating and nurturing leads, sealing deals, and efficiently managing the sales pipeline.
Suppose you're looking to build a multi-channel lead generation. Close should be your top choice. Close can help you source leads from diverse channels through website forms, enticing landing pages, engaging email marketing campaigns, or vibrant social media platforms.
Close usefulness extends beyond lead nurturing and qualification. You can use it to craft compelling email sequences, orchestrate drip campaigns, and implement a sophisticated lead-scoring system. This way, you can ensure that your strategy effectively helps to turn more sales leads into customers.
The platform's prowess in sales pipeline management is equally commendable. Close offers contact management, task organization, and meticulous deal-tracking features. This end-to-end oversight ensures that no sales opportunities fall through the cracks.
7. Lead Feeder: Website Visitor Tracking Software
In the realm of tracking website visitors, many tools are at your disposal. Especially as your business expands, finding alternatives to Google Analytics becomes a strategic move. Enter Leadfeeder is a decent choice for identifying the companies engaged with your website.
What makes Leadfeeder unique is its knack for turning anonymous website visitors into real business prospects. Think of it as a digital detective uncovering who's been exploring your online presence. This data is a treasure trove for B2B lead generation, allowing you to approach potential clients with context and relevance.
Also, Leadfeeder offers insightful reporting and analytics features. This empowers you to track the effectiveness of your lead generation strategies and make informed decisions to fine-tune your approach. It's like having a GPS for navigating the landscape of potential business opportunities.
Yet, you don't need Leadfeeder if you're already using CANDDi. While it is an excellent alternative to Google Analytics, there are more effective website tracking tools.
CANDDi provides you with the data of both individuals and companies, which is an extra advantage. You target specific people in the company with tailored messages to improve your chances of closing more leads.
8. Unbounce: B2B Landing Page Builder
Unbounce is a powerful tool for businesses aiming to capture leads. It's a specialized landing page creator designed for B2B lead generation. With Unbounce, you can build pages that attract potential customers, turning casual visitors into solid business leads.
Think of it as a finely-tuned instrument for your lead generation efforts. Unbounce simplifies the process, allowing you to design pages that convincingly prompt visitors to take action. Whether your goal is to gather contact information or guide leads toward a sale, Unbounce provides the platform.
In a landscape where grabbing attention is crucial, Unbounce ensures your landing pages are both attention-grabbing and highly effective. It's a tool that understands what businesses need to thrive in lead generation.
With Unbounce, you're creating opportunities to grow your business through valuable leads. It's one of the secret weapons for B2B lead generation.
What Are Your Favorite B2B Lead Generation Tools?
Building an arsenal of B2B lead generation tools is essential for generating business leads. Most of the B2B lead generation software provides limited features. You'll need to know which tools you can combine to fuel your lead generation strategy.
At the basic level, you need to know your visitors. A tool for tracking and identifying website visitors is necessary when starting or growing your business.
Need help deciding which tool to pick? Sign up for a free month of CANDDi, an excellent option for new and existing businesses.