An Overview of the Best Outbound Marketing Strategies for B2B
According to 40 percent of salespeople, prospecting is the hardest part of the job.

An outbound marketing strategy for B2B means reaching out to potential customers who don't know you yet. It's not just about cold-calling or emailing people you don't know.

To get customers, you must find the best ones, get their contact info, and entice them with an interesting message.

This type of marketing is one of the most important parts of your sales strategy. Once you've mastered it, outbound marketing can help you reach more customers and close more sales.

If you are wondering about the best outbound marketing strategies for business, this short and simple guide is for you.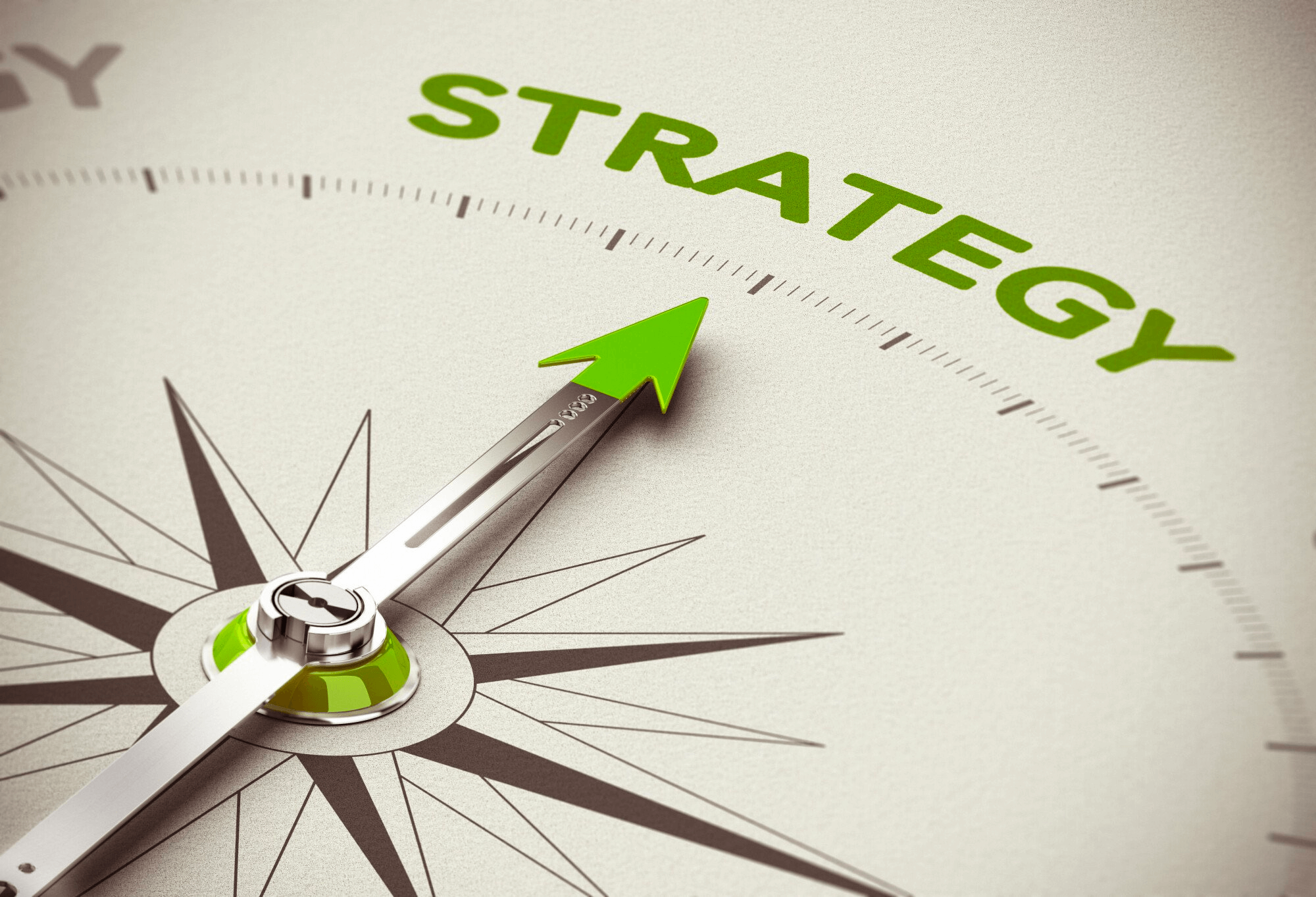 Cold Email: Outbound Marketing Strategies for B2B Growth
The best way to start an outbound marketing campaign is through cold email. This can be a daunting task, especially for small businesses that don't have a lot of resources.
But it's important to remember that you don't have to send out hundreds of emails to get results. Just one or two well-written messages could lead to dozens of new customers.
The key to a successful cold email campaign is to personalize each message. This means you should take the time to learn about your target audience, so you can speak directly to their needs and challenges.
Hosting an Event
Hosting an event can help you build your brand, acquire new customers, and generate leads. You can host a seminar, workshop, or webinar.
The event doesn't have to be complicated or expensive. If you're a real estate agent, for example, you could hold an open house at a property that needs more exposure.
You could also host a free workshop on how to buy or sell real estate. This will give you a chance to network and build relationships with potential customers.
Direct Mail
Direct mail is an excellent strategy for business growth. It's an underutilized form of marketing, which means you can stand out from the competition by applying it.
Direct mail offers a personalized experience for your customers and prospects that's hard to replicate online. Send postcards, brochures, and other pieces of collateral directly to your audience.
This will help you build trust and credibility with your audience, which is crucial for closing sales. You can also use direct mail to generate leads from people who are interested but not ready to buy.
Billboard Advertising
Billboard advertising is an effective way to reach people in a highly visual format. It's also a unique opportunity to build awareness around your brand and offer something of value to customers.
There are many formats, sizes, and locations available for your campaign. You can choose between static and digital billboards, or use an LED wall to display your message.
Just remember to keep your message short, interesting, and actionable. This is a great way to get your brand in front of the right audience at the right time.
Trade Shows
Trade shows are a great way to meet with customers in person and create a memorable experience. You can set up a booth, host a seminar, or distribute free samples to generate leads.
If you're just starting, trade shows are one of the best ways to get your name out there. Plus, you'll also get press coverage and other forms of exposure.
It's important to remember that trade shows are an investment. You'll need to plan your budget and strategically select the right shows for your B2B marketing.
Cold Calling
While many consider cold calling to be a last resort, it can still be an effective way to generate leads. The key is to target your audience and tailor your message so they see value in what you offer.
If you're not sure how to do this, look at your website and make a list of the problems and needs your audience has. Then, write a list of benefits they could get from your product or service.
Have a script in place and be prepared for the worst. If you get hung up on or rejected, don't let it stop you. Keep calling until you find someone who wants to hear what you have to say.
Radio Advertising
The radio is still an effective way to reach your target audience. Just make sure you have an excellent spot, with plenty of time and frequency.
Hosting a giveaway or running contests can generate buzz. Engaging in local community events is another way to keep your brand at the forefront of people's minds.
If you're looking for a way to reach your target market, radio advertising can be one of your best options. The key is to create an effective campaign that gets people talking about your business and generates sales leads.
Social Media Advertising
Social media can be a powerful tool for businesses of all sizes. It's a great way to connect with your customers and create awareness about your brand.
Create unique ads and place them on various social media platforms. The great thing about these ads is that they're highly targeted and measurable.
Use social media sites like Facebook, Instagram, and TikTok to get in front of your audience. Pinterest and LinkedIn are also great places to reach your customers.
Video Marketing
Video marketing is one of the most powerful forms of online marketing. You can create videos on your own, or use a service like YouTube to host them.
Use videos to show how your product works, share information about it, or provide tips and tricks for using it effectively. Create videos that show your customers how your company operates and what it's like to work with you.
Videos are a great way to build trust with your audience, as well as establish yourself as an authority. They are especially effective when combined with other forms of advertising, like social media marketing.
Guest Posting
Guest posting is writing an article for someone else's website, usually in exchange for a backlink. The more backlinks you have pointing at your site, the higher it will rank in search engines.
The best part about guest posting is that it's easy to do. All you need is a topic, something worth saying on the subject, and a willingness to share what you know.
Guest posting is also a great way to build relationships with influencers in your industry. This can lead to endorsements, more traffic, and more sales.
Podcast Sponsorships
If you can find a podcast focused on your industry or niche, it's worth looking into sponsoring the show. Provide them with product samples or gift cards, or simply pay for advertising time on their show.
Or, offer to be a guest on their podcast, if you have something interesting or valuable to share. This allows your company to build trustworthiness and expertise, which can attract potential buyers.
Try advertising on podcast directories, like iTunes or Stitcher. This will reach a larger audience and help increase your brand awareness.
Referral Programs
Do you have current customers who love your company and want to recommend it to others? If so, a referral program is an excellent way to drive sales.
Create a unique link that people can share and when they do, they'll receive a discount on their next purchase.
This is a great way to build brand awareness and drive sales. You can also offer additional perks, such as free shipping or additional product discounts.
Native Advertising
Native advertising is a form of sponsored content. You create content that matches the style and format of the platform that will feature it.
The content looks like any other content on the site, but it's clearly labeled as sponsored.
Native advertising is an effective way to reach a new audience, often an audience that wouldn't otherwise see your content. You can use native advertising to promote a new product, service, or feature.
Content Syndication
Content syndication is distributing your content across multiple websites. This can mean writing an article, posting it on your site, and then finding other sites that will host it.
It can also mean finding a site that already has a lot of content and then republishing your article on their site. This is a great way to get more eyes on your content as well as expand your reach.
The benefit of content syndication is that it's a great way to get your content seen by a new audience. It's also a good way to build your brand recognition.
Outbound Marketing Strategy for B2B: Make People Want to Connect With You
An outbound marketing strategy for B2B is essential for reaching potential customers. You need to let people know you exist and offer them a reason to connect with you.
If you don't know how to market your business to people who don't know you, it will be hard to grow. But by following the above strategies, you can attract new customers and grow your business.
CANDDI offers visitor-tracking software that will help you track your visitors, manage leads, and generate more sales. Visit us today to activate your free trial!