What does iOS 15 mean for your email marketing?
Last month, Apple announced the key data privacy updates due for inclusion in their new iOS 15 operating system.

The most anticipated feature is the new Mail Privacy Protection which will allow Apple phone users to decide how, what, when and where their personal information is shared with email senders.

This includes restricted access to their IP addresses and location information, as well as blocking senders from using open tracking pixels to collect information about the user.

Granted, it doesn't sound great at first glance. But this doesn't mean your email marketing is ruined forever!

It's an ongoing situation we're monitoring closely, however we've put together the latest information to give you a bit of peace of mind and help prepare for the future.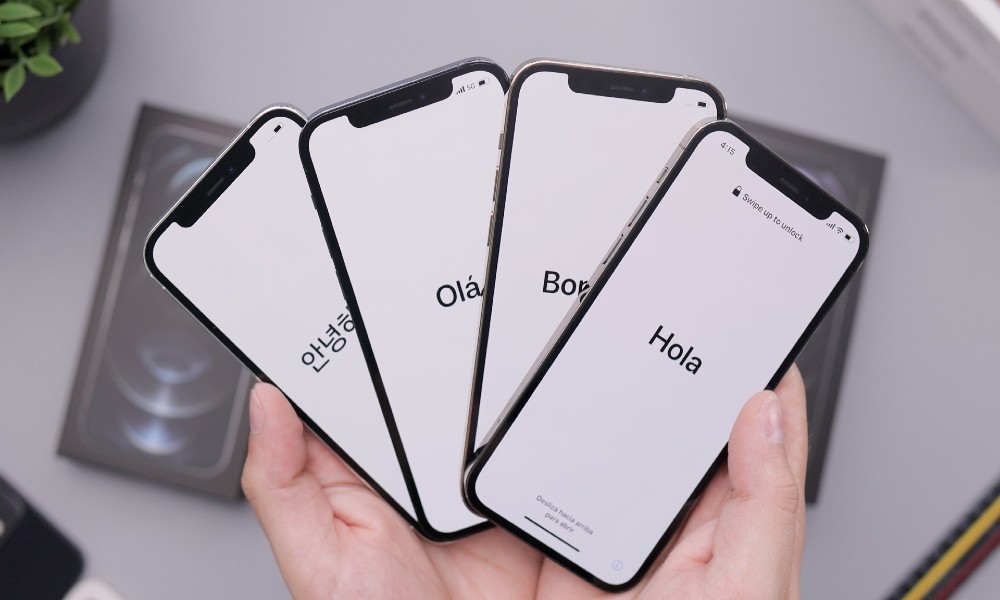 How will it work?
First things first, Mail Privacy Protection will not be turned on by default. That means that people will have to actively opt-out of these new mail privacy options, but let's just pretend the majority of users will opt-in.
Let's be honest, will you be opting out?
So, when someone selects the "Protect Mail activity" option from the tab in their new Mail app, a couple of things will happen:
Apple will first route emails through a proxy server to pre-load message content—including tracking pixels—before forwarding them over to their desired recipient. This will happen even if said readers don't ever open those emails.
However, this will only come into play for emails opened from the Apple Mail app specifically. It won't affect other email apps used on Apple devices such as Gmail, Office 365, etc.
What does this mean for my email marketing?
We're not quite sure how Apple plans to stop email senders from using invisible pixels if the Mail Protection Privacy feature is enabled, meaning we can't guide you on how this might affect your open rates, deliverability and general lead generation for definite.
But as marketers, we adapt! The way we've worked throughout the pandemic has proven how well digital marketing can change to meet external needs.
We can't deny that monitoring who's opening your emails is a useful indicator of successful marketing campaigns, but these changes highlight how important it is to not be wholly reliant on any one metric for assessing the strength of your marketing activity.
Now is the perfect time to think and reflect. Could you be using CTR and other post-click tracking to get a handle on the value your email marketing is driving.
At the end of the day, don't panic! Change is no shock to the email industry. It's undergone turbulent times before, whether it's the launch of a new channel, or ongoing updates to GDPR.
Remember when everyone thought mobile phones were the ultimate email killer? Then social selling came along and we thought for sure emails were a gonner.
Yet here we are!
CANDDi and iOS 15
It's not quite clear how our email tracking will be affected, but CANDDi has never been just an email tracking platform.
Through our CANDDi cookies (first-party, not third, so don't worry about Google!) we can identify who is landing on your website.
You'll know who they are, where they came from, and what they looked at onsite. Much better than knowing who opens your emails anyway!
Better yet, these individuals will be remembered on every return visit, giving you a greater insight into their buying journey and habits.
We also have plenty of other tracking features too, our LinkedIn Propect Tracker helps you track your networking game and we have live chat integrations too.
Not to mention our CANDDi capture. A pop-up form guaranteed to increase conversions by 400%.
So there's always something else to consider. If you need help figuring out where to go next, take a look at some of our suggestions below:
How can I prepare for the update?
As mentioned earlier, you can prepare by using metrics outside of your email opens.
Try tapping into what is most appealing to your customers by using metrics that can be segmented in the future.
How many of your recipients even use Apple Mail to read your emails? (But don't worry too much about things you can't control).
Continuously test your content to understand what compels your audience the most. Once you know, you can continue to create emails that drive engagement.
Tidy up your mailing lists. How good is your lead quality, list hygiene, and sender reputation?
Create audience segments that rely on open data so you can keep on using them, at least in the near future.
We'll continue to monitor this closely and keep you updated with any developments, but if you have any questions in the meantime, let us know at help@canddi.com!