Strategies for Turning Sales Leads into Customers
A recent study found that only about 21% of leads end up converting into sales, meaning that a significant 79% of marketing leads do not result in sales. Is it hard for you to turn leads into customers?

There are a lot of ways to obtain sales leads. But if you don't know the best sales strategies, growing your business can feel like an uphill battle. We have developed the perfect guide that will teach you how to get quality leads and use effective lead strategies so that those leads become loyal paying customers.

Whether it's through website traffic or lead generation campaigns, our guide will show you the best practices. Generate leads that convert into actual revenue for your organization. Learn tried and tested methods other businesses are doing to turn leads into sales.

Your business needs customers to be successful. You need strategies that work. Discover the best strategies in this guide.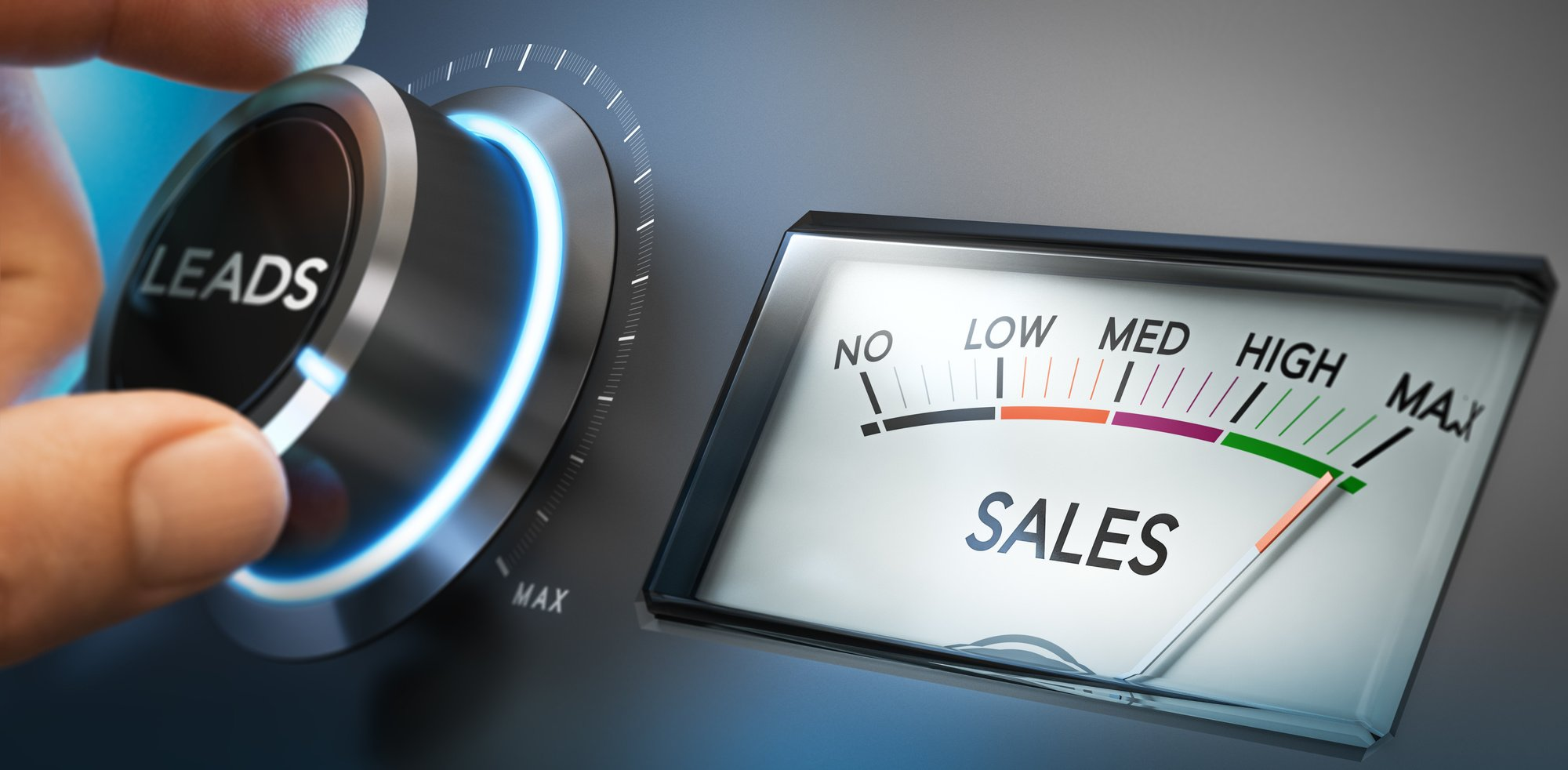 What Are Sales Leads?
Sales leads are potential customers who have expressed an interest in your product or service. They are interested in what you offer and can be contacted by phone or email. Leads may come from a variety of sources, including social media, webinars, ads, and more. But if you don't know how to turn those leads into paying customers, all of this effort is wasted.
At its core, turning leads into customers involves providing value to build trust and demonstrate your product's worth. There are a variety of strategies you can use to turn leads into customers, such as developing personalized communication plans or offering incentives and discounts.
The most successful companies understand that sales don't happen overnight; it takes time to nurture a lead and build trust. But with the right strategies, you can turn leads into loyal customers who keep coming back for more.
Create Targeted Content
Creating targeted content is essential in capturing and converting leads. Your content should be tailored to address the needs of your target customer. This includes creating blog posts, infographics, videos, webinars, and other materials that provide value to potential customers.
To create effective content, you need to research who your ideal customer is and what their pain points are. Once you understand your target customer, you'll be better equipped to create content that speaks to their needs.
Your product needs to offer a solution to their problem. If you provide valuable information and advice, they'll begin to trust that your product can help them.
Develop a Lead Nurturing Process
Once you have leads coming in, it's important to develop a system for nurturing those leads until they convert into paying customers. This could include sending personalized emails or setting up automated email campaigns with useful content that's relevant to the customer.
You can also set up lead scoring and segmentation, which helps you prioritize leads based on their buying intent. This allows you to focus your efforts on those who are more likely to convert into customers.
By developing a lead nurturing process, you'll be able to build relationships with potential customers and demonstrate the value of your product.
Provide Exceptional Customer Support
Top-notch customer support is key to building trust and turning leads into loyal customers. You should respond quickly to any questions or concerns that your customers have. Don't be afraid to go the extra mile in helping them out as this will show them that you care about their satisfaction.
You should also have a system in place to collect customer feedback. This will allow you to identify any areas where your product can be improved upon. It also gives customers the chance to voice their opinions.
When customers feel heard and valued, they're more likely to recommend your product or service to others.
Offer Incentives and Discounts
Incentives and discounts can help capture leads' attention and encourage them to convert into customers. Offering free shipping or a discount on the first purchase is a great way to entice potential buyers.
You can also offer loyalty programs, which reward customers for making repeat purchases. This is a great way to show appreciation and encourage customer loyalty.
Another way to increase sales and awareness is to offer a reward to existing customers who invite someone they know to join your product. This allows you to tap into a new market with very little effort. If they recommended your product to sign up, they will both get a reward.
Send Automated Follow-up Emails
Your sales process doesn't end when someone purchases your product. It's important to stay in touch with customers and build relationships with them.
Automated follow-up emails are a great way to do this. You can send emails that provide additional information about the product or offer exclusive discounts and promotions. They also let the customer know that you're still here for them and that you appreciate their business.
Sending out regular newsletter emails is also a great way to let them know about interesting news in your field. Mix up current news around the topic mixed with what's happening in your business. This helps keep customers engaged and informed.
Nurture Leads Through Social Media Interactions
Social media is a great way to reach potential customers and nurture leads. You can share content, engage in conversations, and interact with your audience.
Make sure you're sharing engaging content that resonates with your target audience. Ask questions, respond to comments, and show appreciation for those who follow you. This will give people the impression that you value their opinion and feedback, which will help build trust.
The best type of content for converting customers is storytelling. Share stories on how your product or service has changed lives and made a difference in people's lives. This will help people see the value of your offer and make them more likely to purchase from you.
Analyze Data From Past Events to Adjust Strategies
Analyzing data from past events can help you adjust your sales strategies and make sure that you're targeting the right people. Look at what worked in terms of content, who responded to emails, and which offers performed better than others.
This will give you valuable insights on how to optimize your sales process for greater success. You can use this information to make adjustments and fine-tune your approach.
Personalize Your Messaging
Personalizing your messaging is a great way to make customers feel special and show that you care about them. This can be done through emails, content, or even offers.
Send personalized messages to customers based on their interests and needs. Make sure the customer knows that you understand their individual needs and are offering an experience tailored just for them.
Utilize Online Advertising Strategies
Online advertising can be an effective way to reach potential customers and increase sales. Platforms like Google Ads, Facebook Ads, and Instagram Ads allow you to create targeted campaigns tailored to different audiences.
Take advantage of these platforms to build your brand presence and drive more conversions. When creating ads, make sure they are visually appealing and include a clear call to action.
Follow Up With Prospects
Following up with prospects is a great way to stay top of mind and nurture leads that may not be ready to buy yet. Send personalized emails, postcards, or even phone calls to keep them engaged and remind them of your product or service.
By staying in contact with prospects, you can build trust and establish a relationship that may eventually lead to a sale.
A/B Test Strategies
A/B testing is a great way to evaluate different tactics and determine which one works best for your business. You can test everything from emails to website pages, ad campaigns, and more.
Compare two versions of something against each other to find out which one performs better in terms of conversions. This will give you valuable insights into what tactics are working and which ones need to be improved.
The best way to A/B test a sales lead is to create two separate campaigns that reach the same target audience. Set up each campaign with different messaging, visuals, and calls to action, then measure their effectiveness in terms of engagement and conversions. For example, if one message focuses on price while the other emphasizes customer service, you can track the performance of each to see which one resonates more with your target audience.
By testing different strategies, you can optimize them to ensure that you're getting the most out of your sales leads. This will help you maximize your time and resources while increasing conversions and revenue.
Looking For More Sales Strategies?
We hope these strategies help you get the most out of your sales leads and maximize your conversions.
If you want to learn more about driving traffic to your site, check out CANDDi for helpful insights on how to optimize your digital marketing efforts. With the right strategy in place, you can ensure that every sale lead has the potential to be converted into a customer.