New Feature Alert: Time Filters!
Stop what you're doing; we've deployed an exciting new feature on your CANDDi dashboard!

This has been our most-requested feature for a while now. You can now add time filters on any of your streams within CANDDi.

Before now it was only possible to sort your visitors by most recent, but now it's possible to choose to only display visitors who have been on your website within a chosen time period.

Let's go over how this works, as well as an example of a super effective way you can use this in your day-to-day processes.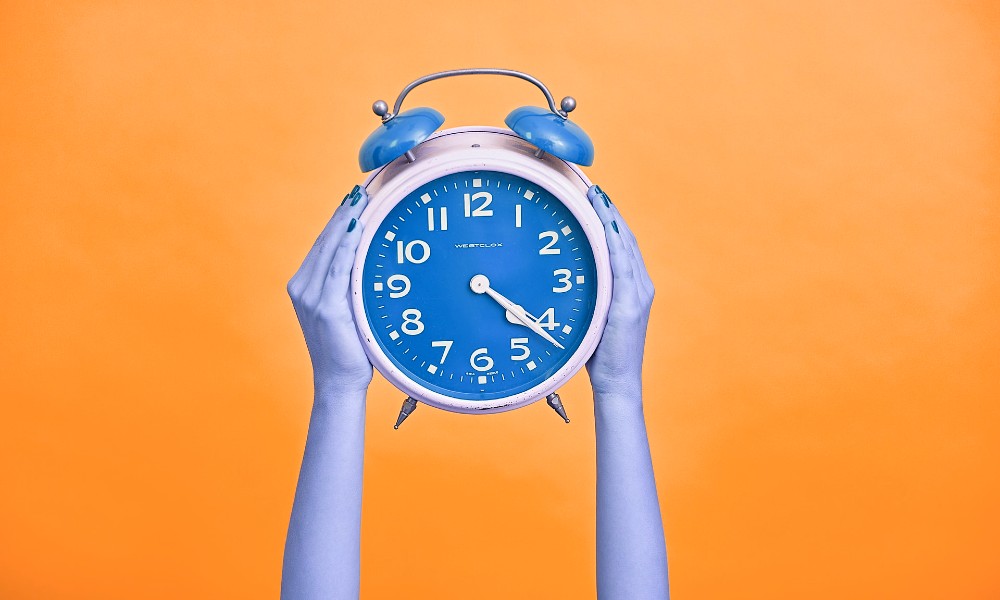 How to use Time Filters
Adding Time Filters to your CANDDi streams couldn't be simpler.
Just go to any stream, and you'll notice there's now a little calendar icon in the top-right of your dashboard: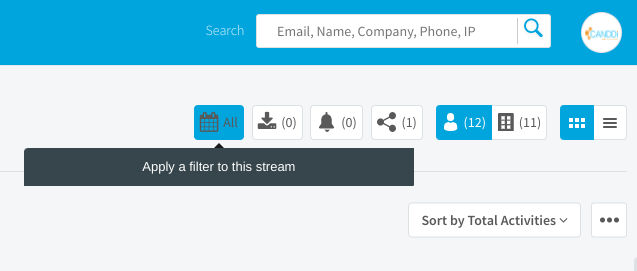 By default, this is set to displaying all visitors. That means you'll see every single visitor who has met this stream criteria since time began.
Click on the Time Filter button, and you'll be presented with some options: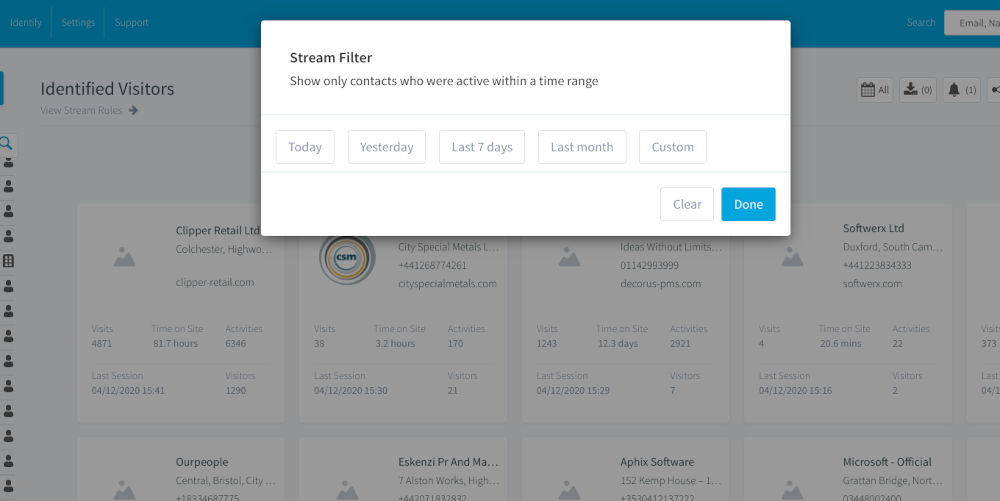 Here, you can select the time period of visits you'd like to refine by. If one of the standard button options doesn't float your boat, there's an option to choose any custom date range you'd like.
Example: prioritise your warmest leads!
Here's just one example of how you might use this new feature to power up your sales and marketing process.
First up, if you haven't already, set up a stream to see your most interesting prospects.
For me, that's any identified visitor who isn't yet converted, but who has visited our Pricing page.
So that means I need the following rules on my stream: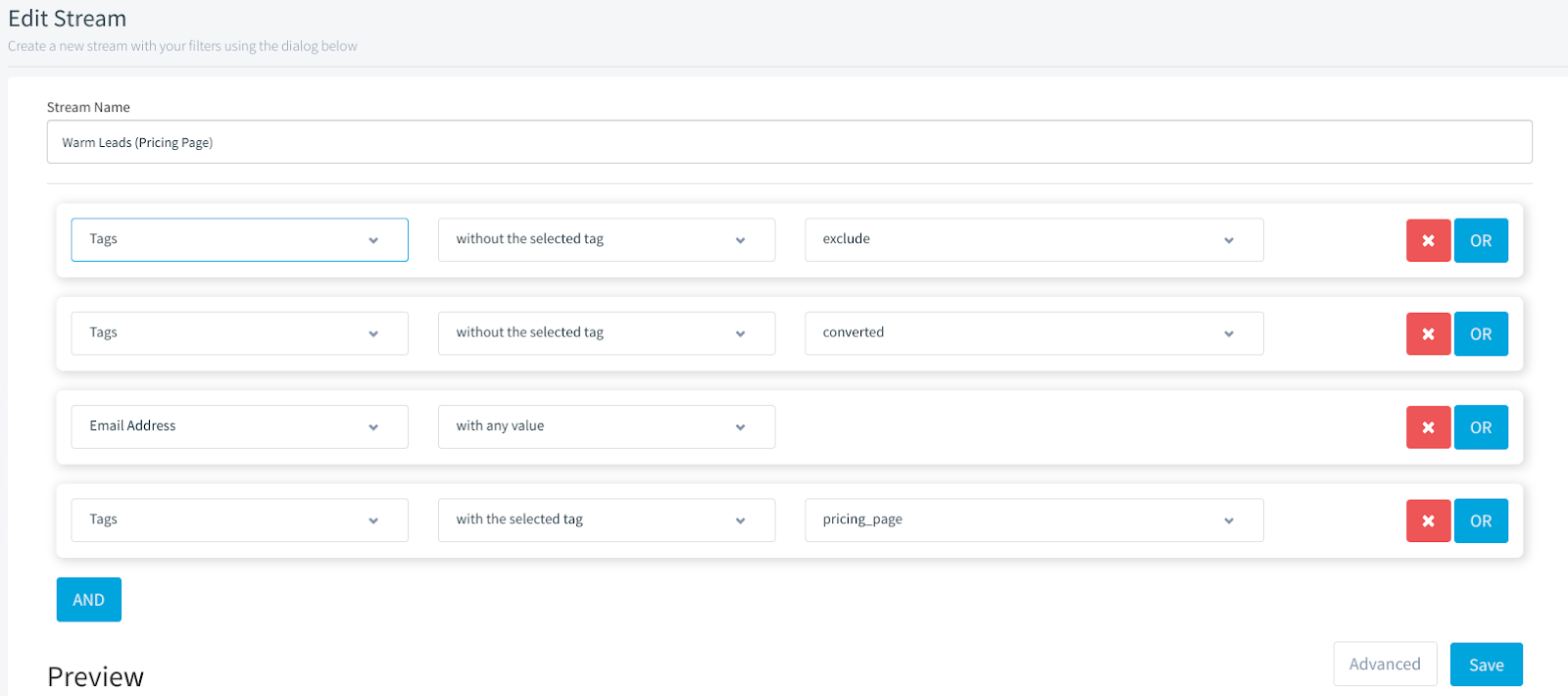 Rule 1: WITHOUT exclude tag
Rule 2: WITHOUT converted tag
Rule 3: WITH ANY Email Address
Rule 4: WITH TAG: Pricing Page
Now I have a stream of people who have shown a strong buying signal, and who I have enough information about to reach out and begin a meaningful sales conversation.
The next step? You guessed it: Time Filters!
Now I can come in every morning, and stick on a Custom Time Filter for "Today".
That means throughout the day, I can routinely check this stream for exciting sales opportunities who have been carrying out interesting activity very recently.
Of course, you can swap and change anything you'd like here to make it more relevant for you. Maybe instead of Pricing, you're more interested in people who have browsed through your Case Studies, or perhaps your Product/Services page.
Figure out what makes visitors important to YOUR business, then use Time Filters prioritise on the fly!