When it comes to engaging customers, finding the best strategy can be a bit tricky. How can I motivate people to interact with my website whilst also boosting product knowledge AND converting more website visitors into paying customers? Phew. It's a lot.

While there are many tools out there that help generate more leads, CANDDi has often found that pop ups and live chats are amongst the most effective solutions.

But which one of them is the easiest to use? Which one provides you the most possibilities for lead generation? And finally, which one has a better impact on general customer satisfaction levels?

Let's take a look.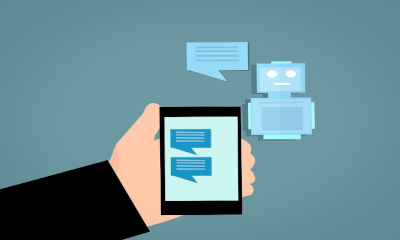 Pop Ups
I can guarantee you'll all have interacted with a pop up form at one time or another. You know, those windows that appear on web pages and you can't continue with your business until you react to them…
Which in all honesty, does sound pretty annoying. How many times have you exited a pop up window without even paying attention to what it said?
That's why if you're looking to boost lead generation with pop up enquiry forms, you have to make sure they're not frustrating. While annoying pop ups may double your bounce rates, well-designed ones will skyrocket your website visitors' reactions. So, how do you make them work for your website?
Think of the Aesthetics
Keep in mind that they will interrupt visitors during their navigation through your website, so you need to make your pop up worth it. On the bright side, it's impossible to not stumble across a pop up, so the next step is using a provocative (and customized) call to action.
You can do this with our CANDDi Capture feature that allows you to make limitless, efficient and effective pop up forms that are proven to boost conversions by up to 400%!
Have a Single Call to Action
With a tool like CANDDi, you can customise your pop up as much as you want (and it's actively encouraged). Whether you're choosing from survey, download, subscribe or contact us forms, they can all be tailored to suit your target audience and website design. Perfect.
This also allows you some breathing space when it comes to the call to action. You don't want to come across too needy or invasive, instead they should be practical. This will make it simpler for visitors to realize what they're expected to do and decide how they want to do it.
Think About Placement
Timing is key. If your pops up emerges before a website visitor has even had a chance to get familiar with your website, they might get frustrated if they don't understand what you're offering. They'll feel more excited to react to your call-to-action if they get genuinely interested in your company beforehand.
Live Chat
With the highest customer satisfaction rates, live chat support is the most efficient way to communicate with your website visitors. Not only is it an amazing tool as it lets you provide immediate support to your customers whenever they need it – it is also an incredibly valuable asset in terms of increasing sales.
So, how can you use live chat for lead generation?
Be Available
And I mean available. Offering live chat support that's limited to two hours a day isn't helpful for anybody, certainly not your leads.
But this doesn't mean you have to eat, sleep and breathe your live chat. Within your working hours, just make sure you're providing consistently prompt and reliable feedback. Obviously, as part of a busy team this can't happen 24/ 7, so try and set up some automated responses for your busiest hours just so your prospects know you're around and not ignoring them.
If you need some inspiration for your live chat, take a look at some of our best lines here.
Collect and Use Data
There's no point actively collecting a bunch of data about your prospects if you're not actually going to put it into practice. Data can really help you understand your customers and allow you to make better business decisions all round. Especially if you've got a tool like CANDDi that can drive data collected from your live chat straight to your CRM.
When your live chat starts to pick up a prospects name, email, company info, etc, this will automatically be pulled through into your CANDDi dashboard. This will allow you to see each prospects session history and activity on your website, allowing you to tailor your live chat message accordingly.
Have they been on your product page? Looked at pricing? Maybe had a nosey at support? Either way, once you're aware of your visitors' needs, preferences, and pain points, it will be easier for you to provide them with what they're looking for.
Simplifies the Sales Process
If something is simple, the more likely it is to convert. While other types of support may make your sales process lengthy and complicated, distracting customers as you keep them waiting, live chat support provides precisely the opposite effect. Not only can you solve their requests in just a couple of minutes but you can also immediately provide relevant content to keep them engaged.
What's the verdict?
If you're looking for a lower risk strategy when it comes to lead generation, a live chat is probably the best tool for you. Not only are you striking while the iron's hot, you're also getting that chance to start building a relationship. At the end of the day, when people are looking to buy, they are looking for trust, and knowing they've got support at the other side of the screen can be comforting when taking a chance on something new.
But when it comes to capturing leads, is there such a thing as too much? Just because live chats have their pros, doesn't mean you should ignore the brazen pop up. Why not try combining the two? Test a couple of capture forms on a few of your pages and see what happens! If you need help with starting your pop up journey, why not have a look at how we used them at CANDDi to get ourselves 5x more conversions!