Benefits of Brand Advocacy
Previously, a buyers' biggest concern was who it was they were actually doing business with. Once they'd established that relationship, they formed instant trust in a company's product/ service and the rest was history.

Today I guess we're all a little more savvy. Especially with the emotional rollercoaster that has been 2020...

Sales these days sees you only getting the chance to build a personal relationship with your prospect after you've won round their trust, usually with consistent messaging on how you and your brand can help them. Sounds easy? Well yeah, sort of.

You just need to know who it is your targeting and why. Then you can drill down into what it is that makes them tick and voila, you've recruited a fan base to generate future revenue.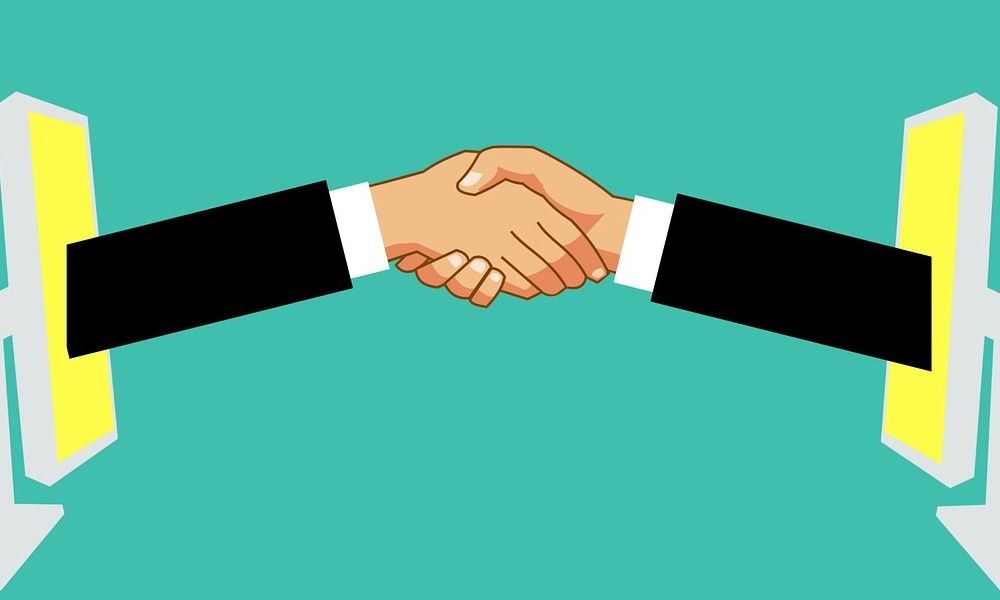 Don't jump the gun
It's easy to think you know your prospects, but let's first go back to basics. Building that personal rapport - how do you earn their trust?
Do your research. This could be the perfect opportunity to take a look into ideal customer profiles if you haven't already. Or run through your existing customers and identify where there are gaps or large consistencies. Whatever the answer, make sure you're speaking their language. Show them how you understand their needs and potential pain points. Show them how you can fix their problems with your offering.
If you need help getting in tune with your leads, why not try a web tracking tool like CANDDi? We can provide all the information you need on your prospects, letting you in on every page they visit, link they click and time spent browsing. This way, you're completely in the loop with what turns them on, or off, so you can make sure your brand is always tailored to each of their needs. Oh, not to mention we'll also give you their personal details. The days of chasing leads down a rabbit hole are long gone!
Why is this important? Well for one, it shows you care. By putting in the effort into getting to know your prospects, it helps to build that sense of genuity and trust. But this might seem a little robotic so far, so how do you strengthen ties at a more personal level?
Social sells
Whether you like it or lump it, we're in a digital age. Most of us are attached to our devices and the scrolling never stops. This gives you a pretty good chance of getting your branding out there.
Social media also gives you a more chilled, colloquial platform. Perfect for showing the human side to your business. Granted, this might not always fit in with your overall brand, but you need to connect with your prospects ubiquitously.
Engage them via every means possible - Facebook, Twitter, Instagram, LinkedIn, email, your website, GoogleAds, networking and association events (when we're no longer confined to remaining meters apart).
The problem with this is we're all stuck behind a screen. So, until we can meet in person, another good way of building that relationship is reaching out by phone, video call, making live videos and even how-to's on YouTube. Prospects are much more likely to engage with your message if they know the face behind it.
Be patient
Remember, strong relationship building takes time. Don't get disheartened if your efforts aren't working immediately, give your buyers a chance to form an opinion of you first, based on their own research and communication. Then reinforce that opinion through the personal relationships you're showing across your platforms.
Your patience will only be rewarded in the long run. As once you've built personal relationships with your prospects, you can begin to leverage them for social proof.
Turn the happy customers that trust in you into an advocate for your company. An active customer is uniquely positioned to speak with authority on how your product or service is the real deal and benefiting them with measurable ROI. Your customer can say true things about you publicly in a way that no amount of advertising can buy.
Therefore with living, breathing examples of just how good your company can be, you'll have the opportunity to attract even more prospects! Remember, all customers start out on their journey as sceptical prospects, so seeing a real-life testimonial from someone in similar shoes to them cements the trust you've been working so hard to build.
Put yourself out there!
What have you got to lose? If you don't ask, you don't get. And sadly, most companies don't bother asking their long-term customers to act as an advocate.
Don't assume that your customers are too busy, or that you'll be annoying them or putting them off. The whole point is that you've built and are still building a relationship with these people. If you're not comfortable in asking, then maybe you've still got some work to do.
If it turns out they are too busy, i'm sure they'll be the first to let you know. And who cares! Try again later or ask someone else. They'll be flattered you care about their opinion which will only strengthen the trust you already have. They'll also become deeply integrated into your success story. They'll want to see you achieve more because now they'll have a stake in both you and your brand!
If you need a hand with any of the above, why not get in touch with the team today! You can reach out to ellice@canddi.com