Actionable Tips for Stronger Customer Retention
When it comes to your customers, it turns out that gaining new ones is the easy part. It's the keeping hold of them that's hard.

Lately, everyone has been upping the ante with their outbound marketing efforts to combat the uncertainty of the pandemic (trust us, we get it). But what about the customers you already have?

Strong customer relationships are so important and consistency pays off. Customers that come back regularly result in a greater ROI and they can cost you up to 25x less! But this only works on the trust that they'll keep paying you as long as you keep adding value for them. So, how do you keep them happy?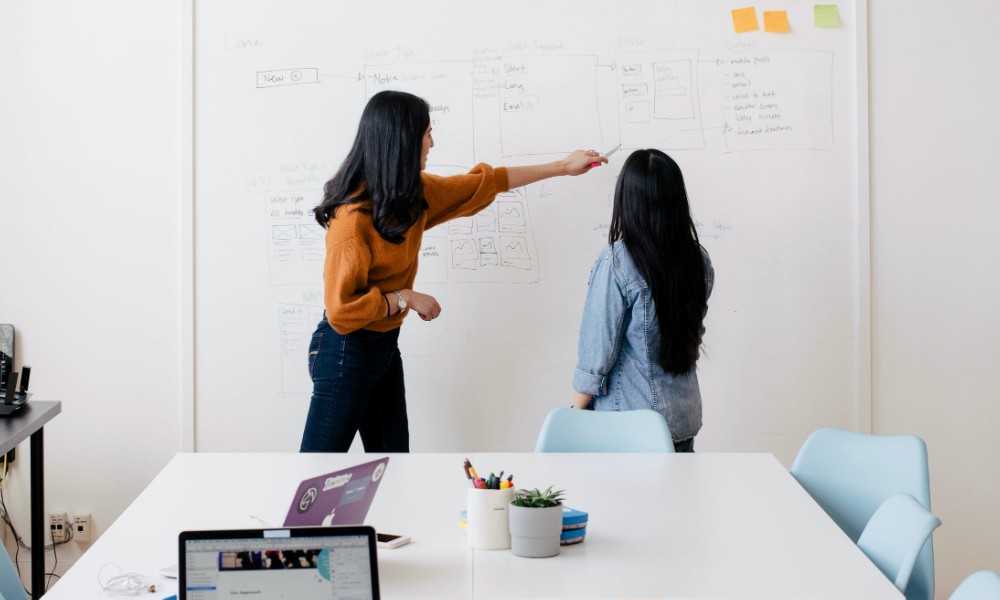 Don't ditch them
Marketing doesn't stop once you've got the customer in the bag. Onboarding is a key customer success function that proves you're not the type of salesperson that spends months persuading customers to part with their money only to go AWOL a week later…
Rather than leaving them to their own devices, set up bespoke training for each customer dependent on their needs. Walk them through it via calls, skype or carrier pigeon, anything that lets them know you're invested in helping them achieve their goals after the sale. This will also help prevent high churn rates. When your customers first get to grips with your product, they may get frustrated if they don't really know what they're doing. Onboarding gives you the opportunity to show customers how to get the most value out of your product or service, making sure they feel the need to keep coming back for more.
Listen to feedback
How can you start to improve your business if you don't know how your customers feel about it? Set up a process for obtaining customer feedback and sharing that information with your teams.
It could be as simple as scheduling regular phone calls to find out what's helping your customers and what could be done better. Or if you're more numbers-minded, try sending round surveys and polls that focus on each aspect of your business. Once you've got this information, look for trends in customer behavior and areas to enhance user experience.
This also works if you know a customer hasn't engaged with you for a while. This could be a sign that you've done your onboarding job so well they don't need you anymore, but we all know that's unlikely. Look into a communication calendar that keeps track of customer engagement. This will make it so much easier to offer a proactive service that removes roadblocks before your customers even know they're there.
Reward loyalty
Of course it's important to focus on bringing in new customers or bringing back those from the brink, but don't forget about your long-standing customers in the midst of all this. After all, where would you be without them?
With a loyalty scheme, you can reward your long-term customers for their continued custom. This keeps everyone happy, as the more they get from their experience with your business, the more they'll keep spending. And, since the top 10% of your customers spend 3x more than the rest of your customer base, you'll want to make sure these users are more than satisfied.
Keep them in the loop
You don't always have the time to check in with every single one of your customers, but creating a company newsletter is a simple and cost-effective way of letting them know that you're here for them, as well as promoting any updates you might have. To make it even easier, tools like CANDDi can integrate directly into your email server to show you statistics about every email you've sent. This will allow you to prioritise your next steps based on who's opened your email, engaged with links within it or even ignored it completely.
Ultimately, retaining customers is a key aspect of any business, and with these actionable tips, there's no reason why your sales reps, customer service team or marketeers can't get started today.
If you want to know more about how CANDDi can help you understand your customers, sign up today for free.