How to create relevant content for every stage of the buyer's journey
When creating content for your marketing efforts, not all consumers are in the same place in the buying process. Each buyer has different needs depending on where they are in that journey.

As such, every piece of content isn't right for every stage of that journey.

Just as you can't be all things to all people, all content isn't right for every consumer all the time. Brands need to focus on the right content for each stage of the buyer's journey rather than content for all buyers at all stages.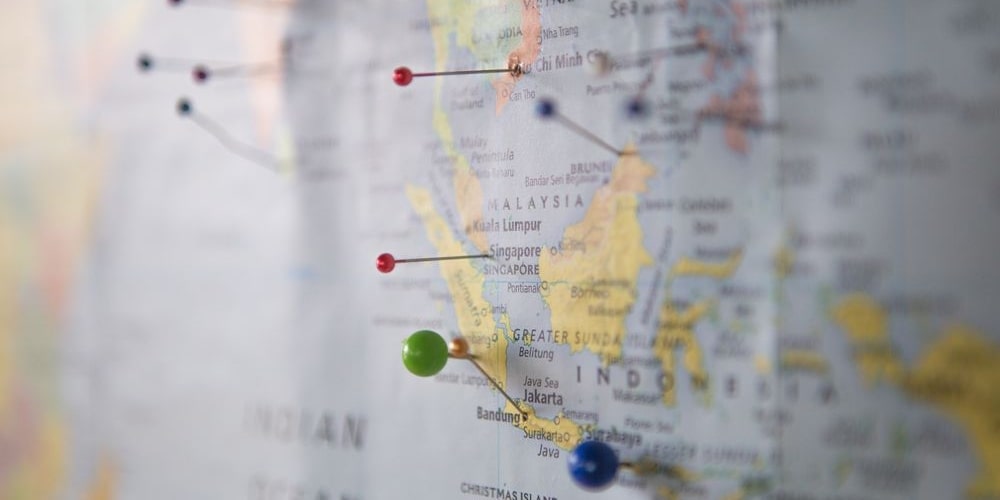 Give Buyers What They Need When They Need It
The path to purchase isn't quite as linear as it once was. Consumers are zigging and zagging their way through the buying process, doing research on their own, talking to friends and weighing alternatives, before they contact a company or brand.
They rarely follow a pre-described path to a sale. But no matter how they arrive at the end of their journey, it's important to make sure you have the content they need to help them make a final decision.
There are three basic stages to consumer buying:
- Recognizing there's a need or a problem (awareness)
- Defining the need or problem (consideration)
- Deciding on a solution to the need or problem (decision).
At each stage there's different information the buyer needs. They don't need a demo of a new software if their computer is having a problem. They need to identify the problem first, so they might be more interested in a computer troubleshooting guide. And they don't need an overview of how cars work if they need a specific part to fix their car. They need to compare parts to determine which one is best.
Content marketing is all about providing the right content at the right time in the right place. Here's the right content for each part of the buyer's journey:
The Buyer's Journey Part I: Awareness
We know at this stage the buyer has a problem or a need: The network is slow, the conveyors frequently break down, they've outgrown their software. They recognize they have an issue, and something must be done. Some questions they may ask:
- What's wrong with our computer network? Can the computer network be fixed, or do we need to buy new equipment?
- Why are our conveyors so slow (or fast)? Is the conveyor speed adjustable, or do we need a new system?
- Have we outgrown our software? Does the software no longer meet our needs?
At this point, the buyer may do research to help understand the nature of the problem and better define the need. Content that is suited to this stage needs to be informative at the 30,000-foot level. It should be a little more general to educate the buyer. Focus on the pain point, not your product.
What's in it for you: Figuring out what your audience wants and needs at the point and providing educational content is a way to introduce them to your brand and establish you brand as the authority in the space. You are helping them solve their problem, but you're also starting to steer them toward your products.
According to a study of C-Level executives by Demand Base, 61 percent of B2B buyers say they began research with a general web search. You want them to find your content when they do that search.
Types of Content for the Awareness Stage
The Buyer's Journey Part II: Consideration
In the consideration stage, buyers have identified their need, and are now looking for options for the solution. They're researching, evaluating and comparing. They may have become aware of what you offer during their initial research (thanks to your awesome content) so this is where you get to tell them why you're better than the other guys. You can provide them with credible information about your services and even show in general how you stack up against the competition. You're still not selling, you're informing, but at a deeper level.
Unlike B2C decisions, there is likely more than one person to consider. According to the Demand Base study, 59% said they now have formal buying groups or buying committees in place to review purchases. So, you need to have quality content that group members can share and review.
What's in it for you: At this stage, buyers are considering their options, so you have an opportunity to get them to see what you offer and let them know what you can do for them. Or not. It's just as important to weed out buyers who aren't a good fit for you and vice-versa.
Again, you're not selling; you're showing the benefits you can bring to the buyer rather than focusing on the specific product. You're concentrating on solution-oriented content. For instance, rather than selling your email app, you might talk to prospective buyers about how they can grow clients and their business in just three months. They may say they want an email app but think about why they want it: to increase their customer base.
Types of Content for the Consideration Stage
- Case studies
- How-to content (with your products)
- Demo videos
- Product descriptions and data sheets
- Explainers
- Product webinar
- Comparison charts
- Samples
- FAQ
- Tip sheets
- Expert guides
The Buyer's Journey Part III: Decision This is what you've been waiting for: The buyer is about to decide what they will purchase. They'll be doing more research to satisfy themselves they're making the right decision. They may talk to friends who may suggest other options. This is where you get to sell your product by clearly showing your unique value proposition and how precisely you stand out from the competition.
If you think about the buyer's journey as a funnel, the top is the widest point where everyone enters. By the middle the number have dropped off a bit, and by the end you have a few left. These are the interested consumers, your best prospects for a sale. You just have to get them over that final hurdle and get them to choose you.
What's in it for you: Obviously this is the last step before they buy from you or go elsewhere. Make sure to put your best foot forward and give buyers the type of content that will convince them to commit. Make sure you've earned their trust by demonstrating the value of your brand and your overall reliability. They need to justify their decision, so help them do that with your content.
In the Demand Base study, 89 percent of B2B buyers said that winning vendors "provided content that made it easier to show ROI and/or build a business case for the purchase."
Types of Content for the Decision Stage
- Product demo
- Reviews
- Testimonials
- Free trial
- FAQs
- Customer stories
- Studies
- Product comparisons
Bonus: Delight - The Buyer's Journey Part IIII Once the purchase is complete, your job isn't over. It's important to continue to what HubSpot calls "delighting" the customer by providing stellar post-purchase customer service and information. You can show buyers you care by providing ongoing communications that enhance their experience with your product and your brand.
What's in it for you: When you keep customers happy after their purchase, you build trust and loyalty. That has two benefits: First, it gets customers to tell others about their great experience. That word of mouth exposure is marketing gold. According to Demand Base, 42 percent of respondents listed peers and colleagues as their top source of information. Simply put, WOM marketing is the most effective form of marketing there is.
Second, happy customers stay with you. They become repeat customers. It's up to 5X more costly to get new customers as it is to keep existing ones. And existing customers tend to spend more.
Types of Content for the Delight Stage
- User guides
- Product updates
- Dynamic content
- Surveys
- Customer support and service
- Newsletters
- Promotions
- Loyalty programs
Using content specific to each stage of the buyer's journey helps customers find you, add you to their evaluation process, eventually buy from you, and remain loyal to you. By using the right quality content at the right time, you'll attract more qualified prospects and more loyal customers.
Consider this: Demand Base found 71% of buyers said they conducted anonymous research during the first 3 months of their search. Yet they still expected an experience tailored to their interests and needs. That's why you need to make sure you have that content for them every step of the way.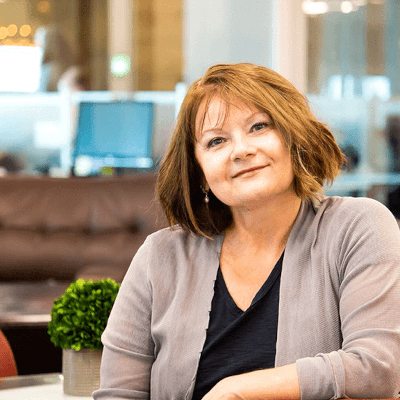 Lorie Loe
Executive Director of Content & Client Development
An acknowledged industry leader with over 20 years experience in content marketing and strategy, Lorie's deep expertise integrates a highly creative and intuitive approach to B2B storytelling with practical implementation and measurement throughout all organizational tactics and channels. Lorie is a sought-after expert on the topic of practical content strategy and applying real-world marketing to the art of B2B storytelling and digital marketing.