Is account-based marketing right for your business?
Account-based marketing isn't some new and fanciful concept anymore.

Usage of the strategy in the B2B sphere has exploded over the last decade, and in that time it has generated enough positive statistics and testimonials to make even the most stubborn traditional marketer want to jump ship and play for the ABM team.

An ITSMA survey, for example, found that 85% of marketers who use ABM said it outperformed their other marketing investments. While figures like this might make it seem like a no-brainer to implement the strategy straightaway, ABM isn't actually a good fit for everyone.

But is it right for you? Let's figure that out together.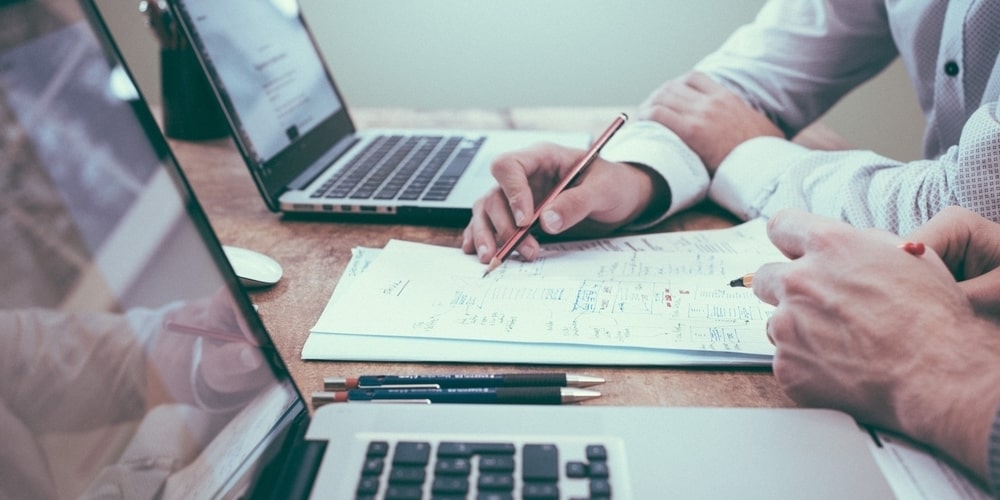 So, what is account-based marketing?
ABM is an approach to marketing that focuses on high-value accounts. The idea is to identify a select few accounts that would be a great fit or of great value to your business, and to go after them with highly personalized outreach and content.
It's simple in concept, but one with a lot of moving parts. ABM requires a unified sales and marketing team, who are able to simultaneously engage multiple high-value accounts with a consistent tone and with a shared objective.
Does your marketing need change?
Look, we get it. ABM is fancy and exciting, and keeping ahead of the curve is always smart in business.
But take a look at your current marketing performance. Is it driving the results you need? Is it hitting all of your targets, and delivering a healthy ROI and consistent growth?
If the answer is yes, it might be pertinent to ask yourself if undergoing a big upheaval to implement an entirely new strategy is a good idea. ABM isn't a marketing silver bullet, and it certainly isn't a necessity — especially if your marketing is already delivering results.
Can you fully commit to the implementation of ABM?
To make ABM work, it's important to understand the resource cost. ABM doesn't just require sales and marketing creating a unified campaign; you also need to consider the effort needed to identify the perfect target accounts and then engage them across multiple channels.
As with any big strategic change, you'll need to devise, discuss, and stick to a detailed plan. Everyone must know their role and be prepared to dedicate a significant amount of time to preparing content and mapping out every stage of the outreach process.
Do single accounts represent a high enough value for your business?
Let's say you fully commit to ABM. You identify your ideal account. You write beautiful, personalized content, map out every stage of the outreach process, and engage them through multiple channels to nurture the lead right up until you close them…
And then sell them your service for £20 a month. Not really worth it, was it?
ABM works best for businesses whose single sales or accounts represent a significant value. If your business model leans more towards a high volume of low-value sales, it's unlikely ABM will deliver a high enough ROI to justify its implementation.
Do you know what your ideal customer looks like?
It goes without saying that before you can start targeting your desired accounts, you need to know who they are. And before you can know who they are, you need to know what kind of accounts you're looking for.
The best way to go about doing this is to make use of your own first-party data. Look at your existing accounts — specifically, a list of your most valuable ones. Is there a specific trend in their company information (e.g. sector, location, size, annual revenue) that can be easily identified?
If you're the type of business that can easily identify these ideal characteristics, identifying the perfect target accounts who possess them should be relatively straightforward. If, however, your business offers a solution with no clear trends running through your target market, it may be difficult to use ABM in the laser-targeted manner it's intended for.
Do you have the means to get in contact with your target accounts?
While ABM does focus on whole accounts, you'll still need to contact the key decision-makers within them.
For this, it helps to be extremely well connected. Not the case? Well, fear not; you can spend the next couple of years tirelessly attending every networking event in the country… or get some software to help instead.
A solution like CANDDi is invaluable here, as it allows you to not only identify companies, but drill down to the individuals within them who are accessing your content. By tracking each piece of content you send out to your target accounts, and identifying the individuals who access them, you can ensure maximum visibility throughout the ABM process. You can also keep track of how often your prospects access your tailored content, and which other pages on your site they visit as a result of the initial outreach.
If you answered 'yes' to most or all of the above questions, good news! ABM is likely a great fit for your business. Why not start formulating your strategy for hyper-focused outreach, and book a quick demo to see how we can help you on your way to ABM domination?