The
most advanced


visitor tracking tool
on the market
Identify companies
Identify individual visitors
Track all website activity
Full CRM integration
Don't waste your time with basic IP lookup tools. With CANDDi, you can drive the rich information of our visitor-level tracking directly into the software you're already comfortable using.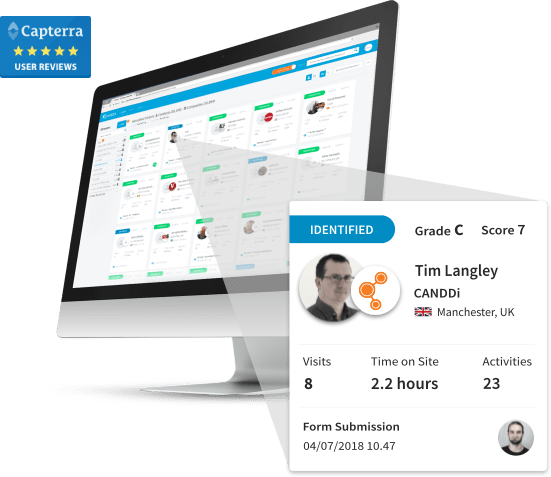 Find out how we can boost your sales, leads, and conversion rates!
Book a demo
We guarantee 100% privacy. Your information will not be shared.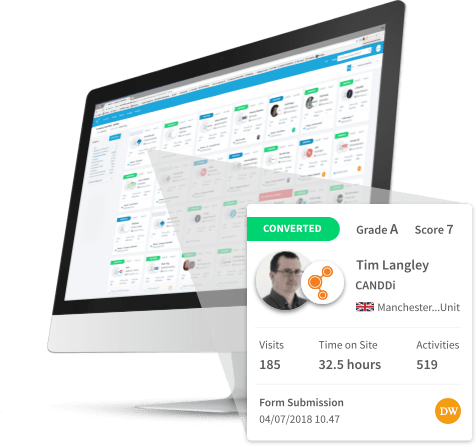 CANDDi Features
Full visitor-level tracking
Email integration and tracking
Real-time prospect alerts
Daily reports
Lead scoring
100% GDPR compliant
CANDDi lets you see who has visited your site and the pages they look at in real time. This ensures your sales team is equipped with detailed visitor profiles, and your marketing team can keep track of where website traffic is coming from.
What our customers say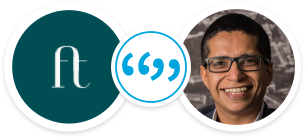 "As a busy CEO, the ability to see a snapshot of the new leads and marketing performance with CANDDi's daily report is invaluable."
"CANDDi has delivered new business in excess of £100k in its first year with Context. To be clear, that is business we would not have seen without CANDDi over and above the normal referral business."
"CANDDi does it all. It is both a qualifier and an ice-breaker. I wish I'd had it 30 years ago."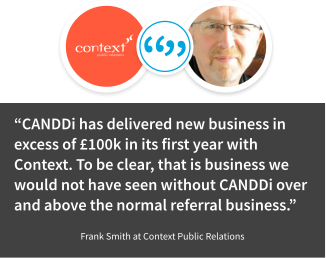 CRM Integration
See our innovative platform in action!
We guarantee 100% privacy. Your information will not be shared.