Leadfeeder vs. Lead Forensics: Which Tool Is Better for Generating Leads?
Did you know that 85% of B2B companies believe lead generation is the most important marketing goal?

Figuring out which tool is best for generating leads can be difficult. There are a lot of lead generation tools on the market, and it can be hard to decide which one is right for you.

Leadfeeder and Lead Forensics are two of the most popular lead generation tools. They both have their pros and cons, so keep reading our Leadfeeder vs. Lead Forensics comparison guide to decide which one is better for you.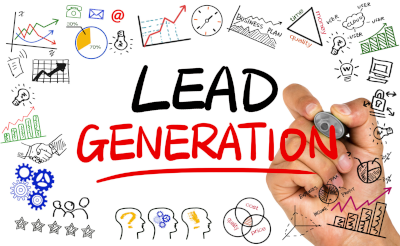 Benefits of Leadfeeder
Leadfeeder is a lead generation tool that makes it easy for businesses to identify and engage with potential customers. It has many benefits, including:
Visitor Identification
Leadfeeders visitor identification helps you find out exactly who is visiting your website - even if they don't fill out any contact forms or subscribe to emails. You can use this information to target potential leads by creating targeted campaigns tailored specifically for them.
Integrations With Crms and Marketing Automation Tools
Leadfeeder is the perfect tool for sales and marketing teams who are looking to get more out of their website traffic. By integrating with popular CRM and marketing automation tools, Leadfeeder makes it easy to export leads and start nurturing them quickly.
With Leadfeeder, you can easily see which companies are visiting your website, what pages they're interested in, and how likely they are to convert. Plus, with Leadfeeder's integration with Salesforce, Marketo, HubSpot, and more, you can easily export leads into your CRM or marketing automation tool for further follow-up.
Easy-to-Use Dashboard
Leadfeeder's easy-to-use dashboard makes it simple to set up campaigns and track visitor behavior. With just a few clicks, you can create targeted ads, see which pages are being visited, and get an understanding of how potential leads are interacting with your site.
The dashboard is updated in real-time, so you can always see the latest data. And, if you ever have any questions, our friendly customer support team is always happy to help. So why wait? Sign up for Leadfeeder today and take your marketing to the next level.
Affordable Price Point
The affordable price point is one of the main reasons to use Leadfeeder. Compared to other lead generation tools, Leadfeeder offers a free plan as well as paid plans that start at just $59/month. This makes it accessible for businesses of all sizes to take advantage of Leadfeeder's features.
In addition, Leadfeeder offers a money-back guarantee, so you can try the tool risk-free. With all of these factors considered, Leadfeeder is an affordable and risk-free option for businesses looking for a lead generation tool.
Excellent Customer Support
Leadfeeder's excellent customer support is one of the many reasons why their service is so popular. Their dedicated team is always available to answer any questions you may have, and they are more than happy to help you get the most out of Leadfeeder.
In addition, they offer a wide range of resources on their website, including FAQs, tutorials, and live chat. This means that you can always find the answers to your questions, no matter what time of day it is.
Plus, their friendly and helpful attitude makes it easy to build a good rapport with them. As a result, it's no surprise that Leadfeeder is one of the most popular lead-generation services on the market.
Cons of Leadfeeder
Now that we've discussed the benefits of Leadfeeder, let's take a look at some potential drawbacks. They include:
Limited Visitor Identification
While Leadfeeder does its best to identify as many visitors to your website as possible, there are some limitations to the system. For example, Leadfeeder will only identify registered users or those who have interacted with your site in some way. This means that some visitors may not be identified at all.
Additionally, Leadfeeder relies on cookies to track visitors, so if a visitor has cookies disabled, they will not be tracked. However, despite these limitations, Leadfeeder is still an effective way to get insights into who is visiting your website and what they're interested in.
By understanding who your visitors are, you can make better decisions about how to market your business and convert leads into customers.
Lack of Predictive Analytics
Leadfeeder is a powerful lead generation tool, but it lacks one key feature that could make it even more effective: predictive analytics. The ability to see which leads are most likely to convert would be invaluable for businesses, as it would allow them to target their campaigns more effectively.
Without this information, businesses may find themselves wasting time and money on leads that will never become customers. In addition, they may miss out on potential customers who could have been easily converted with the right approach. For these reasons, the lack of predictive analytics is a significant downside to Leadfeeder.
No Email Verification Feature
Leadfeeder does not offer an email verification feature. While this may seem like a downside, it can be beneficial in some situations. For example, if you have a leader who has an outdated or incorrect email address, you can still reach out to them through other channels such as social media or phone.
Additionally, if you are trying to contact a lead who has opted out of receiving emails, you will not be able to reach them through Leadfeeder. However, this means that you will not waste time attempting to contact leads who are not interested in hearing from you.
Overall, while the lack of an email verification feature may seem like a negative, it can be beneficial in some situations.
No Salesforce Integration
One of the most popular CRM platforms among businesses is Salesforce. However, Leadfeeder does not integrate with Salesforce, which can be a major drawback for businesses that are using this platform. Without integration, businesses will have to manually import their leads into Leadfeeder, which can be time-consuming and tedious.
In addition, without integration, businesses will not be able to take advantage of Leadfeeder's powerful lead tracking and scoring features. As a result, businesses that are using Salesforce should consider whether Leadfeeder is the right CRM solution for their needs.
Benefits of Lead Forensics
Now let's take a look at some of the benefits that Lead Forensics provides. They include:
Advanced Visitor Identification
If you're looking for a tool that can help you identify more visitors to your website then Lead Forensics is a great option. Lead Forensics offers advanced visitor identification features that can help you gather more data on potential leads. This means you can create better-targeted campaigns and ultimately generate more leads.
In addition, Lead Forensics also offers a variety of other features that can help you optimize your website and improve your online marketing efforts. So if you're looking for a complete solution for identifying potential leads, then Lead Forensics is the right choice for you.
Predictive Analytics Features
Predictive analytics is a powerful tool that can help businesses to win more customers and boost their bottom line. Lead Forensics' predictive analytics features are designed to help businesses identify which leads are most likely to convert into customers.
This information can be used to target specific leads with tailored campaigns, increasing the chances of winning new business. In addition, predictive analytics can also help businesses to understand which factors are most important in determining whether a lead will convert.
This insight can be used to improve marketing strategies and make sure that resources are being used effectively. Ultimately, Lead Forensics' predictive analytics features provide a valuable way for businesses to gain an edge over their competitors, like Google Analytics.
Email Verification Feature
The Lead Forensics email verification feature is a powerful tool that can help you make sure your campaigns are reaching the right people. With this feature, you can quickly and easily contact potential leads even if their email address is incorrect or out-of-date.
This ensures that your message gets through and that you're able to connect with your target audience. In addition, the email verification feature can help you avoid spam traps and reduce the risk of your messages being marked as spam. Overall, the email verification feature is a valuable tool that can help you improve your campaign performance and reach your goals.
Salesforce Integration
One of the most difficult parts of any sales process is making sure that leads are properly managed and followed up on promptly. Lead Forensics helps to solve this problem by integrating with Salesforce, one of the most popular CRMs on the market.
With this integration, businesses can quickly and easily export leads into Salesforce, where they can be assigned to specific sales reps and started down the path of being nurtured into customers. This integration makes it easier for businesses to get the most out of their lead generation efforts and ultimately results in more closed deals and higher revenues.
Cons of Lead Forensics
Now let's take a look at some of the drawbacks of Lead Forensics. They include:
Expensive Price Point
Starting at $340 per month, Lead Forensics is one of the more expensive lead generation options on the market. While it does offer a wide range of features, including website visitor tracking and automatic lead capture, these may not be enough to justify the cost for smaller businesses.
There are other, more affordable options available that can provide similar results. In the end, it is up to each business to decide whether the benefits of Lead Forensics are worth the price tag.
Limited Integrations
While Leadfeeder may offer more integrations than Lead Forensics, this shouldn't be the deciding factor in which software you choose. Both platforms offer a wide range of features and benefits, and there's no reason why you can't use both to get the most out of your lead generation efforts.
That being said, if you're looking for a platform that offers more integrations, Leadfeeder may be the better option for you. However, if you're more concerned with other factors such as price or features, Lead Forensics may be the better choice. Ultimately, the best decision is to evaluate both platforms side-by-side to see which one best meets your needs.
Difficult-to-Use Dashboard
Lead Forensics is a powerful lead generation tool, but its dashboard can be difficult to use compared to Leadfeeder's intuitive dashboard. This makes it challenging for businesses to get the most out of Lead Forensics' features. The dashboard is not user-friendly and it can be hard to find the information you need.
Additionally, the reports are not always accurate, which can make it difficult to make decisions based on the data. Despite these challenges, Lead Forensics is still a valuable tool for generating leads and helping businesses grow.
With its advanced features and wide range of integrations, Lead Forensics can help businesses close more deals and increase their revenue.
No Free Plan
If you're considering using Lead Forensics to generate leads, you should be aware that the tool does not offer a free plan like Leadfeeder. This means that businesses will have to commit to a paid plan to access the tool's features.
While this may not be a problem for larger businesses with deep pockets, it could be a barrier to entry for small businesses or startups. Before making a decision, be sure to weigh the pros and cons of Lead Forensics carefully to see if it's the right fit for your business.
Leadfeeder vs. Lead Forensics: Which One Wins
As you can see, both Leadfeeder vs. Lead Forensics have acceptable benefits that can provide lots of value to your company, and you wouldn't be wrong with any choice. However, we highly recommend checking out our software CANDDi for the ultimate experience and value.
If you're interested in improving visitor tracking, and easily generating more leads, take our product tour now to learn how CANDDi can help.