5 Tips for Using Website Visitor Tracking Software
Did you know that about 28% of small businesses don't have a website?
Although having a business website is a step up in any industry, if you don't take advantage of your website traffic, it's not any better than not having a site at all.
If you don't track website analytics, you are missing out on a huge opportunity to increase sales, allocate your marketing dollars better, and build customer trust.
With website visitor tracking software, you can learn more about your website traffic to tweak your strategy for the better. Keep reading to learn what you need to know when using this software.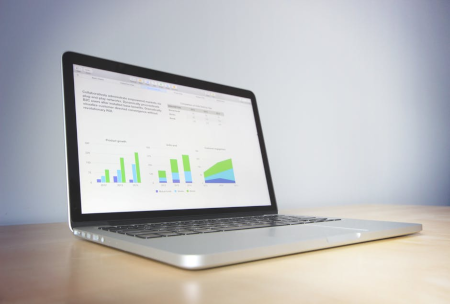 1. Decide if You Need Tracking Software
Website visitor tracking software has a lot of benefits, but it isn't the right fit for every business.
Website visitor tracking is right for you if you cannot figure out customer behavior patterns. Most aren't immediately visible without the help of tracking software.
For example, you might want to find out why customers aren't converting at a certain point. Make sure your goals align with what website visitor tracking software can do for you.
Cart abandonment is one of the common problems that businesses look to find a solution for through website traffic tracking. Shopping cart abandonment causes lost sales and lost customers.
Similarly, form abandonment is also common in which website visitors decide to start filling out your contact form without completing the registration process fully.
There are a lot of possible reasons why customers abandon their cart, including the following:
Poor user experience
Problems in the sales funnel
Complex checkout process
With visitor recording tools, you can study the behavior of your users to discover possible reasons why they decide to abandon their full carts or fail to register to your site.
2. Be Transparent With Customers
If you want to track website visitors, it's important to be transparent with them. Let them know that you are monitoring their actions and collecting data.
Do this by using a pop-up so visitors can decide if they want to share their data or not.
Depending on where your customers are from, it's recommended to read up on the latest compliance and protection rules.
To build trust, transparency is a wise rule to follow. Your customers will have more reason to believe you are a trustworthy business.
3. Prepare for Challenges
The biggest challenge you might face when tracking website traffic is the protection rules in certain countries. If you have a lot of website visitors or customers from the European Union, you'll need to follow the GDPR.
Managing visitors affected by the GDPR requires you to outline what is tracked. You can use your website's FAQ page to detail what is tracked and how it is tracked.
Before you begin to track personal information from your website visitors, you should first edit your privacy policy to reflect those changes.
The second challenge you'll face involves interpreting the data you get from visitor tracking. Without purpose, tracking visitors is wrong. Look at patterns from the software and make an effort to extract actionable insights.
Websites that don't collect contact information such as names, phone numbers, or addresses are GDPR compliant. If you don't store customer information for future use, your privacy policy won't need an update.
4. Know What Activity to Track
Logging website visitor data is easier when you know what activities to track. You should monitor every aspect of the customer journey if you want to create an optimal user journey.
Tracking every step, from the initial interest to the eventual purchase decision, helps you learn where users drop off in your sales funnel. Consider tracking these activities when using visitor tracking software:
Website visitor sources
Website visitor navigation
Website visitor bounce rates
Website visitor conversion rates
Visitor sources provide you with insights into how customers find and use your site. This can also analyze the effectiveness of your marketing efforts.
Website visitor navigation should be as easy as possible to increase the amount of time that customers spend on your website. Hard-to-find payment options or checkout page errors can drive users away.
Bounce rates allow you to measure how likely a person that visits your website will return in the future.
This form of tracking analytics will show you if people have visited your site before, what they were looking for, and whether or not they were satisfied with their findings.
Conversion rates track the percentage of website visitors that take the desired action on your website. These visitors may download content, make a purchase, or sign up for your email list.
5. Understand the Different Features
The features of a website visitor tracking program depend on the software you choose. Most visitor tracking methods use click maps, scroll maps, heatmaps, and session recordings.
These tools allow you to see what users are doing and what they are interested in on your website.
Click maps track website visitors as they move around your site. With this tool, you can spot places with low engagement and come up with ways to optimize those pages to draw more clicks.
Scroll maps track how far website visitors scroll down on a page or section. Use this information to create engaging content that keeps readers on a page longer.
Heatmaps are visuals that detail how users interact with your landing page or overall website. The tool tracks mouse movements to give you an idea of what elements attract visitor attention.
Session recordings track website visitor interactions in real-time. You can watch these recordings to figure out what website elements cause frustration and which cause attraction.
The Best Website Visitor Tracking Software
After learning the best tips for using website visitor tracking software, you need to find the best one for your needs.
CANDDi is the most advanced visitor tracking tool on the market. With this software, you can turn website visitors into returning customers.
Don't wait any longer to increase business sales and gain more website traffic. Register for a one-month free trial of CANDDi to discover how it can benefit your business.