What Are the Benefits of Using a B2B Lead Generation Agency?
Every savvy business leader appreciates the importance of generating leads. But not everybody realizes that the ability of a company to generate leads is often the number one most significant challenge for their ability to grow. Maybe that is why businesses around the country spend more than $3 billion on digital lead generation services every year!
More businesses might be interested in working with a great B2B lead generation agency if they appreciated the benefits of doing so. Although some benefits of working with a lead-generation agency are obvious, others are not.
So what makes outsourcing your lead generation to a professional agency so great? Read on to learn all about the most important things to understand about the amazing advantages that come with working with a B2B lead generation agency!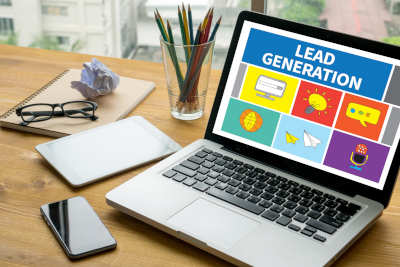 What Is B2B Lead Generation?
First, how can we best understand what B2B lead generation is all about? Some businesses specialize in finding out who is more likely than average to be interested in the services of other companies.
They then distill their research into leads. They then offer to provide those leads to companies who have use of them. In other cases, a lead generation company finds leads at the request of another business.
Some of these agencies are business-to-business services, meaning that they sell to businesses rather than to individual consumers.
Sow ho can companies that specialize in generating leads can be sustainable in the long run? The answer is that there is an incredible amount of demand in almost every business for lead generation.
Many businesses have lead generation as an implicit part of their sales or marketing branches. Outsourcing their lead generation to a professional agency often results in greater efficiency and better results.
Enjoy Better Leads With a B2B Lead Generation Firm
Some people think that working with a lead generation agency is all about saving time or money. However, many people decide to work with these agencies because they want higher-quality leads.
Many companies figure out their own way of generating leads. But they often figure out their lead generation on the fly.
They have much less experience in generating leads. So it should come as no surprise that they often struggle to compete with companies that specialize only in generating leads. The end result is that leads that come from professional agencies are often easier to work with than leads generated within a company.
Better leads are easier to convert into customers. Having better leads may also mean that you can give these leads to salespeople with less experience. After all, converting these quality leads will not be too difficult for them.
Improve Marketing With B2B Lead Generation Benefits
You may already have a company website that helps generate at least some leads. However, many companies fail to track every visitor to their website. That sometimes means leaving future customers on the table.
Quality B2B lead generation agencies often help their clients to identify their website traffic. This helps them refine their target markets and improve their messaging. In other words, working with a professional B2B lead generation agency can help you improve other aspects of your marketing at the same time.
Gather Valuable Data From a Quality Firm
Some leads consist of nothing but a name or phone number. The best leads come with extra information on the side that helps you know how to approach them.
However, acquiring the necessary data to provide that extra information can be difficult. Working with a professional agency can mean enjoying leads that come with this extra information. That can help you make the most of your lead opportunities.
Simplify Your Business With B2B Lead Generation Tips
Any good B2B lead generation guide will talk about how outsourcing lead generation can help you reshape your whole business. Some businesses do certain things very well, like providing a great product or service. They also have sales and marketing departments, but those might not enjoy the same level of success.
when you outsource lead generation to a professional agency, you can eliminate whole sections of your business model. You don't have to try to be good at everything at the same time. Instead, you can focus on being good at what your business excels at.
Grow Quickly by Outsourcing Lead Generation
Outsourcing lead generation can also help you grow as fast as possible. At any given point in time, there will be certain bottlenecks keeping a business from growing to the next step. It is frustrating how often the relevant bottleneck to growth is lead generation.
As we have already discussed, many businesses are excellent at providing a great product or service. But they struggle to make sure that everybody knows about what they have to offer.
When you outsource lead generation, you can free up this bottleneck and grow to the full potential of your business. You can also allow your business leaders to focus on fewer different things at the same time. That can help them lean into their strengths and focus their attention on how to grow the business as fast as possible.
Understand the Benefits of Using a B2B Lead Generation Agency
Using a B2B lead generation agency may be what allows you to take your business to the next level. The more you know about the benefits of outsourcing your lead generation, the better you can assess if doing so is the right strategy for where your business is at today.
To learn more about the benefits of working with a quality B2B lead generation firm or to speak with lead generation experts, feel free to reach out and get in touch with us here at any time!