How to Use SEO for Lead Generation
Are you wanting to attract more customers to your website?

Most people who need goods and services now turn to the internet to find what they need. Today, more than half of the world's population is online. As such, companies need to perfect their digital marketing strategies if they want to generate leads.

Search engine optimization (SEO) has become a popular technique for lead generation. Companies use SEO to get to the top of search engine results. Below, we'll get into everything you need to know about SEO for lead generation. Keep reading to learn more and start building your client base!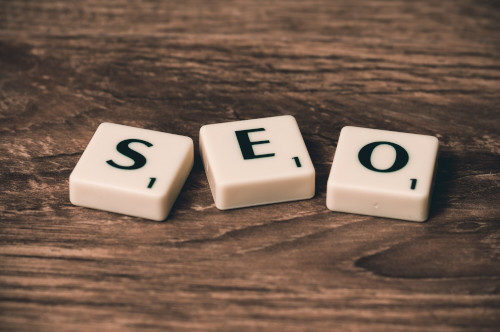 What Is SEO?
SEO consists of a series of techniques that marketers use to help companies get the attention of people who use search engines.
Marketing experts developed SEO after studying the patterns of search engine algorithms. These algorithms scour the internet, looking for reliable and relevant articles to recommend to their users. Then, when someone types something into the search engine, the articles get ranked, with the most reliable and relevant ones at the top.
It's important to appear at the top of the search engine rankings. People often don't look beyond the first few results. The lower down the list you appear, the smaller your chances of gaining new customers.
So, you should master SEO for lead generation so you can increase the number of visitors your website has.
Keywords
Search engines establish relevance by looking for keywords.
Keywords are the words and phrases search engine users type into the search bar. The algorithms then look for these keywords on different web pages. The more keywords a web page has, the more likely it is to rank higher in the results.
The keywords you use will depend on your location and your industry. People from different areas often use different dialects. As such, people from different regions use separate terms to look for similar products and services.
To find which keywords you should use, take advantage of one of the free online keyword research tools. Pay attention to the difficulty level of each keyword. This tells you how difficult it is for a company to rank well with this word or phrase. You should also look at the cost-per-click (CPC). This will come into play if you choose to do pay-per-click advertising (PPC).
Links
Algorithms use links to establish the authority of a website.
Think of links like votes of confidence. Every time another website links to your platform, the algorithms consider your site more reliable. The more links you get, the more confidence the algorithms have in your site. Then, they display your page higher up in the results. In turn, you get more potential leads.
But getting other people to link to your site requires you to have a strategy. You should keep track of all your unlinked mentions. This is when someone mentions your company without linking back to your page.
To find your unlinked mentions, set up Google Alerts. Then, Google will scan the internet for mentions of your company and email you an update every day. Then, you should review the update and contact the people who haven't linked back to your site.
PPC Advertising
PPC advertising constitutes one of the best ways to get to the top of search engine results.
If you've used seen the word "Ad" next to a search engine result, you've seen PPC advertising. Google Adwords allows you to create ads. You can write your own text and include a link to a landing page.
Then, Google will ask you to specify which keywords you want to target. When someone types in that keyword, Google will display your ad near the top of the results. You will pay Google every time someone clicks on that link.
That's why it's important to pay attention to the CPC when you use a keyword research tool. This amount shows you how much you will pay if you use that keyword in a PPC advertising campaign.
Most companies find PPC advertising worthwhile because they often earn more than they spend.
Google My Business
SEO for lead generation works best when you take advantage of Google My Business.
Google likes to show people the businesses operating in their area. This ensures they can get products and services with ease. It uses Google My Business to find the companies nearest to a user.
When you create a Google My Business account, you'll need to provide your company's name and contact information. You should give a link to your website so potential clients can learn more about you.
Once your account is finished, Google will display it any time someone in your area looks for your goods or services. If you've provided your location, it will also give them directions to your office.
If you already have a Google My Business account, you should make sure all the information is up-to-date. If you don't, you'll miss out on potential customers.
Ready to Use SEO for Lead Generation?
Using SEO for lead generation is one of the best digital marketing choices a company can make.
Once companies improve SEO practices, they notice a spike in visitors. This gives businesses the power to convert more people into paying clients. As such, SEO and lead generation go hand-in-hand.
Want help with your visitor tracking? We've developed a program to help you identify who your website visitors are. This will give you the information you need to market yourself to them.
Get a one-month trial today to learn more!