How to Identify B2B Sales Leads Without Filling a Form
What would you do if you knew there was a way to see who visited your website? And I don't mean those prospects that are filling out an enquiry form or finding your LinkedIn posts 'insightful'.

I mean actual companies.

Let's face it, the average sales conversion rate for completing online forms is only about 20%. That leaves a whopping 70% of your website traffic just disappearing into thin air.

Not good.

But not all is lost! Website visitor tracking tools are here to make sure you don't lose all that valuable data.

Sure, they can be a little complex, but if you can turn a list of companies who's visited your website into qualified leads... it's worth it.

So, how do you find out who's been on your website even when they ignore your perfectly crafted form?

Let's take a look.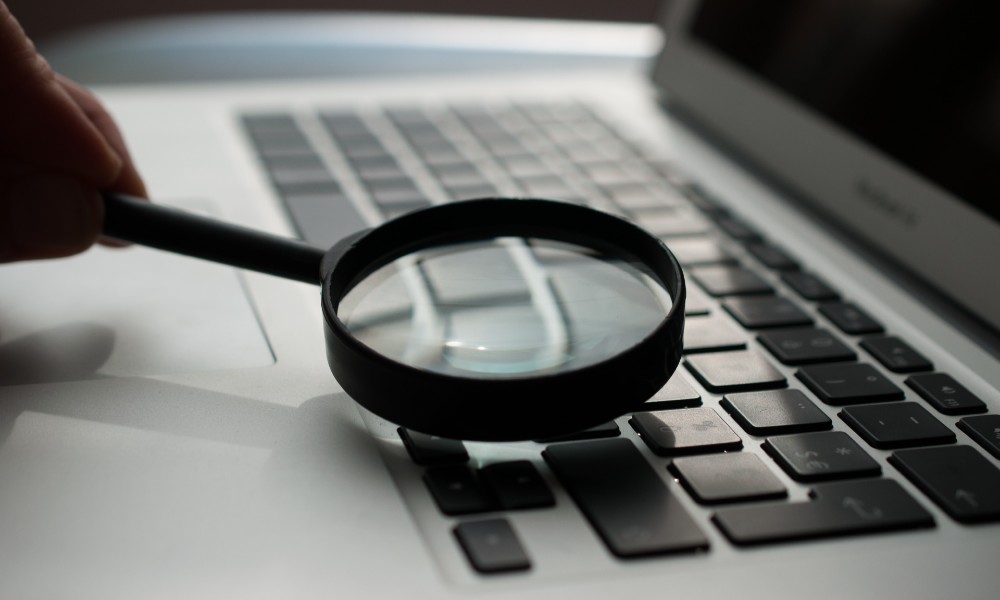 Monitoring your website visitors - and what to do with them
Knowing who's visiting your website is great news for your sales & marketing teams. They can focus their efforts on the quality leads that fit your ideal customer profile, which ultimately results in better ROI.
But how do you get there?
With a little thing known as IP lookup.
IP tracking is key to uncovering which companies are browsing your website as their data lies in their business' IP address.
I don't mean anything creepy, IP tracking falls in line with all GDPR policies as it's public known information. It's just a means of finding it.
So, when a lead is visiting your website, your web server will make note of their IP address and match it to that occupied by a company.
This will unlock a whole host of information, including company name, demographics and location of where that visitor is browsing from.
Now since most SMEs have their own IP address registered, website tracking tools like CANDDi can help you track those visits and assign each IP address its visitor.
You can sign up for a free trial of CANDDi to see for yourselves. The minute you add our tracking code to your site, you'll have 30-day of unlimited CANDDi access and all of your lost leads.
Integrate with existing systems
Instead of letting all this data go to waste, CANDDi integrates directly with your existing CRM and digital marketing platforms to streamline your marketing efforts.
Not only that, but since CANDDi's tracking code also includes a first-party cookie, you can follow the journey of each individual visitor.
You'll know exactly how they landed online, what they looked at and how long they spent browsing, allowing your sales team to follow up each lead at the perfect time.
Don't worry about missing anything either. CANDDi runs real-time alerts so that you'll always know when a hot prospect has landed on your site. And given you'll know what they've been noseying at, you'll be able to deliver a specific pitch tailored to their interests.
Winner winner.
How Website Tracking Helps Sales Teams
B2B sales is hard. Quantity of leads isn't often the problem, it's finding the quality stuff.
By using tools like CANDDi, your sales team can spend more time with the prospects that actually have a buying intent. Gone are the days of the wild goose chase!
You can also filter your website visitors too for extra visibility. Your sales team can input their preferred criteria e.g. your buyer profile or target location, and CANDDi will automatically drive those prospects to their inbox.
All of this is just a massive time saver. Especially when CANDDi can match the IP address to contact information, giving you the best person to reach out to.
Better yet, you'll also know whenever someone makes a return visit.
A lot of website tracking softwares lose focus here as they can't distinguish between users and visits. But our cookies mean we don't just rely on IP lookup. We monitor the activity of an individual device.
Each device will have their own profile on CANDDi.
Can't say we don't do anything for you…
How Website Tracking Helps Marketing Teams
Good marketing comes from good data. And good data means good leads.
That's the trouble in most B2B sales & marketing departments, they just can't seem to find a way to align.
But CANDDi is the tool that can bring the two together, allowing the teams to share data on what makes a qualified prospect and how to find them.
This means that you'll all be singing from the same hymn sheet and providing a more unified, seamless customer experience.
Your sales team will see where the hotspots of leads are coming from. So if they're from the automotive industry in Germany, this can be fed back to the marketing team who can adapt their content accordingly.
CANDDi also has very powerful email plugins. Both our 1-1 and bulk email integrations allow you to better track the performance of your marketing campaigns.
You can see who's opening what, who's clicking through, or who's leaving you on read.
Either way, you'll know where to better spend your time!
Conclusion
Identifying who's actually on your website is a lot better than knowing how many people are on your website.
Luckily for you, there are loads of qualified leads right under your nose. And know you know where to find them!
Don't let your leads get away from you. Try CANDDi for 30-days for free and see what you discover.