SEO Tips That Make You More Money
SEO is one of those things that all marketers talk about, but barely understand.

It can be very technical and even then the algorithms are constantly changing. Not only does this make it hard to understand, but also makes it harder to keep up with the do's and don't's of best practice.

But luckily for you, we've got some simple tips that will keep your SEO strategy at the top of its game.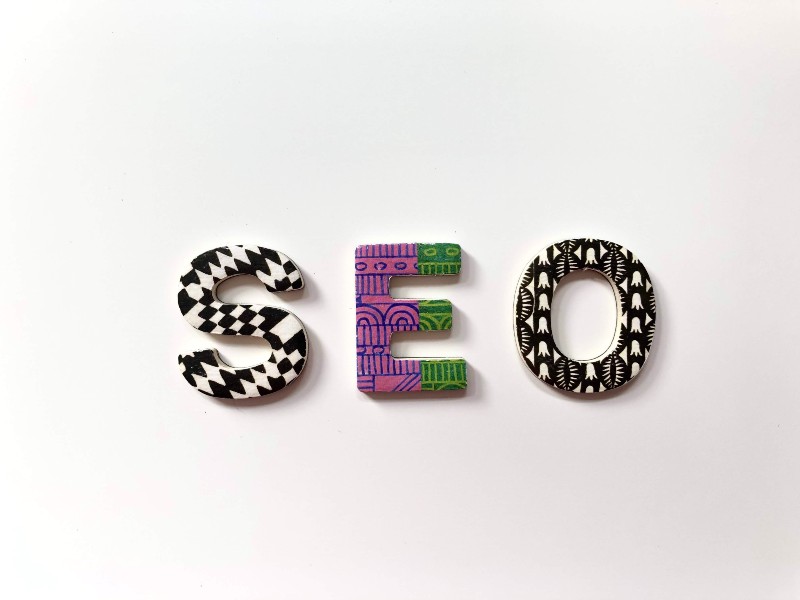 SEO (search engine optimisation) is a way of bettering your online content so that your work can compete with similar articles.
You might be wondering why you'd bother if you're directly driving prospects to your site anyway, but when using Google, over 94% of searchers only look at the first page of search results.
Then most people only click on one of the first three results.
If you're not one of these guys, you're probably going to get overlooked. So let's have a look at how you can improve your website traffic through SEO. Better yet, make money from it too.
Use keywords
You'll hear about 'keywords' on pretty much every document detailing how to implement an SEO strategy. But they're much more important than just a buzzword.
To find the best keywords for your business, you can use handy keyword tracker tools. Alternatively, you can always just write down the typical keywords your customers would use to make a search for your business.
For example, if you're an accountant, your keywords might look something like; accounting, CMA, quickbooks, audit.
It's not enough to litter them throughout your content though, there needs to be a purpose.
If you're using too many keywords in random places, there's a chance that it won't read fluidly, and the search engine will know you're stuffing. This will ultimately hurt the SEO performance of your article.
Instead, ensure you're using a keyword in the title of your content, then back this up with a couple of supportive keywords in any of your headers.
You should also use a mixture of keywords sprinkled throughout your article, with your main keyword in the first and last 100 words of your post.
Another important thing to remember is long-tail keywords. Rather than the single keywords we mentioned earlier, these are more of a phrase that your website visitors would use to complete a search.
This might look like 'best accountancy practice' as when most people are making a search online, they type out exactly what they're looking for.
If you're using a keyword research tool for this, there are a couple of things you should look out for. You want your keywords to have a high search volume, low keyword difficulty and high presence of SERP (search engine results page) features in the search results.
This is the science behind SEO. It's what will rank your content for each search.
Don't forget Metadata
Metadata is the name used for words that appear underneath the title of the article. It's basically that little preview of text you see below the heading of a webpage once you've completed a search.
This is important for your SEO strategy as a search engine will crawl a website to gather a general inkling on what the content is covering.
In doing so, metadata enables search engines to know what a webpage's title is, which says a lot about what search queries it may be relevant for.
If you forget about metadata in all the excitement of SEO and keywords, your article will become a conglomerate jumble of your subtitle and your first words of the article. Then nobody will know what you're on about… Not even Google!
To optimise your metadata, you need to tell readers exactly what your web page or article entails.
To do this, you should include keywords and a long-tail keyword phrase. This will make it easier for the search engines to identify and categorize.
Also keep it to around 160 characters. Short and sweet does the trick!
Keep it organised
It's not only the length of things that matters (no matter what anyone tells you). Keeping your content structured is key.
Search engines like it when a webpage flows nicely. Introductions, headings, delivering promises, all that jazz.
So if you're only writing articles c.500 words, you'll likely struggle to get them to rank on a SERP.
It's a well known fact that Google in particular favours longer first. This has left the optimal word count for a good SEO blog/ article/ piece of content around 1,800-3,000.
Pretty specific, but it is what it is!
This doesn't mean you have to write War and Peace everytime you want to publish a blog post. But if you want to create something that has maximum engagement, and blows your competitors' articles out of the water, a longer and more coherent post is the way to go.
Once you've smashed your word count, it's time to think about content organisation.
More recently, the preferred structure has leaned towards long-form articles with a multitude of headings.
We might be getting University dissertation flashbacks here but hey, it's the price we pay for good SEO.
As a rule of thumb, your content should be split into various subsections that stack. They should all follow on from each other in some way. You don't want to lose your readers (and search engines) by jumping around from context to context.
A good place to start is with a clear and concise introduction that outlines your post and what it sets out to achieve.
Don't focus solely on the text though. Obviously this is the important part, but if your web page is full of reams of text, who's going to read it?
Keep an adequate amount of white space, as well as the occasional picture, video, doodle, whatever floats your boat in pertinent parts of the article.
If you're looking for a sample structure, we got you. You might want to try something like this:
Create a catchy title that contains one of your strongest keywords.
Elaborate on the title with an introduction. Be clear about what the article will include. Keep it concise and include at least one keyword (preferably the one used in your title) within the first 100 words.
For the main body of the content, section each part with a relevant heading. All of these should include a keyword.
For each section, include mini-intros for context and throw a couple more keywords around like confetti.
Rinse and repeat for however many sections you have.
Finalise with a short conclusion. Bring together all of the points made in your headings, being sure to remain to the point with the original keyword in the last 100 words.
Let's be honest, SEO is hard work. But in doing so, you'll generate more organic traffic to your website and organic traffic means free conversions. What more do you need?!
By optimising your articles, you'll have a greater chance of getting your content under the noses of the most interested viewers.
Rather than your engagement in the hands of the algorithms, use this guide to learn a little how you can enhance your own writing.