Top 4 Customer Experience Trends for 2021
It's no surprise that recently, a lot of businesses have undergone an element of change. More specifically, the way customer needs and experiences are managed.

What's so wrong with that?

Nothing! But it's important to understand the 'why?' behind this change.

Whether COVID-19 happened or not, the digital takeover of business was inevitable. The pandemic just brought this to the surface quicker than we were prepared for.

And with that change, comes a change in customer expectation.

So, do your customer experience strategies require a new way of thinking?

Let's take a look at what we can expect over the 11 months of 2021.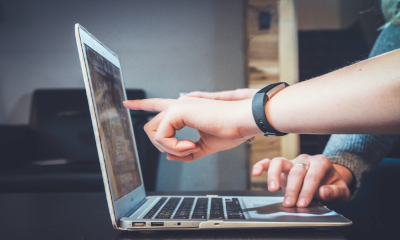 Increased need for trust
We're all too aware of the risks involved in business these days. So, even if you're offering samples, free trials or demos, your customers won't get onboard if they feel their interests aren't protected.
Before going straight in for the kill, you need to establish some levels of trust.
Sometimes all this takes is for you to reach out and reassure them there's an actual real human being behind your website. Most of the time, your customers are looking for connections.
However in doing so, you need to ensure you're not making empty promises.
Don't prioritise the potential sale over your customers' needs.
Also evaluate what you're currently offering for your customers. How available is your customer support? Are your contact details easy to find?
Let's face it, if you're offering a 2-3 day response time, your customers don't feel valued or appreciated.
This will result in them taking their business elsewhere, as 80% of consumers will switch to another company after one bad customer experience. Ouch.
We know you're busy, but there's little tweaks you can make to your current customer support process that won't detract from the rest of your business.
Check out our do's and don'ts for automating customer service.
Omnichannel communication
Once upon a time, your business' website was the primary focus of your marketing efforts. While it's still a key factor, it's no longer the only one.
Your customers can do pretty much anything online, at any time, on any app.
Whether they're on Facebook, Twitter, Instagram or LinkedIn, they expect to communicate with you as and when it's convenient for them.
So, if you're not already utilising omnichannel communication, now is a good time to start.
You need to deliver a customer experience that's consistent with your branding across a variety of communication channels.
The level of service your customer would receive from your live chat needs to be in play everywhere.
Don't forget to factor in the different devices, behaviors and preferences of the customer, too.
Why is this important? Well, it goes back to the point about trust. Nobody will be interested in your business unless they feel some kind of certainty and affinity to your brand.
That is developed through strong, consistent customer service that can be the make or break decision maker differentiator between you and your competitor.
Personalisation is key
Unsurprisingly, your customers appreciate a little bit of personalisation every now and again.
If you're taking a risk with your business' cash, the least you'd expect is a bit of vested interest from the vendor.
At least 70% of buying experiences are based on how a customer feels they are being treated by a company, so never underestimate the power of friendly, personalized interactions.
To help you get started, we've got the tips on how to create more personalized digital marketing.
As well as your marketing, pay attention to the data you've already got. Analyse your customer base and keep up-to-date with any changes.
It might be worth segmenting your customer base into each type of customer. This could be done by industry, personality, buying habits, however you see fit.
Once you've done this, you can tailor information to each customer, giving them a customer experience that's wholly relevant to them.
Don't neglect the use of analytics too. Make use of free tools like Google Analytics to monitor your traffic.
But analytics are useless if they don't give your organization some sort of actionable advice.
Tools like CANDDi can show you how your customers are behaving. Our data is instantly accessible, easy to comprehend and most importantly, produces insights that are relevant, actionable and demonstrate ROI.
Redefine added-value
Customer experience isn't all about your new customers. It's just as important for your existing customers too.
This is because the longevity of custom builds brand authority. And brand authority brings in new customers. It's the business circle of life.
So after you've got your customers through the door, you need to work hard to get them to stay.
To do so, you need to continue offering value long after their first purchase. Whether it's consistent customer support, feature updates or discount packages, it needs to justify their continued spending with you.
However, you don't just have to focus on the tangible added-value. What else can you do for them that makes their day somewhat easier?
As we've already mentioned, your customers are spending nearly all of their time online. So why not start connecting with them for reasons other than business.
Stay active on social media. Not only will this keep you fresh in their minds, but by posting a few more personal posts here and there, you're proving your an authentic business.
And do you know what authenticity leads to? Trust. That old chestnut again.
Similarly, did you know that humour is one of the most powerful creative outlets? It allows us to break down barriers and create strong emotional connections.
No matter what's happening around us, our human brain is programmed to respond positively to humour.
It's true! Emotions are the quickest way to deepen memory structures, meaning we can guide our customers' purchasing decisions through triggering memory associations. Kind of sneaky, but in a helpful and positive kind of way.
We can't predict the future, but we can give our insights on what we think will happen as we go through another crazy year.
If you want more help with your customer experience strategy, or have any tips for us, let us know at help@canddi.com